Luxurious automobiles and land speed records come to mind immediately when hearing the name Bugatti. However, the French automaker has not restricted itself to developing products that the regular folks cannot afford.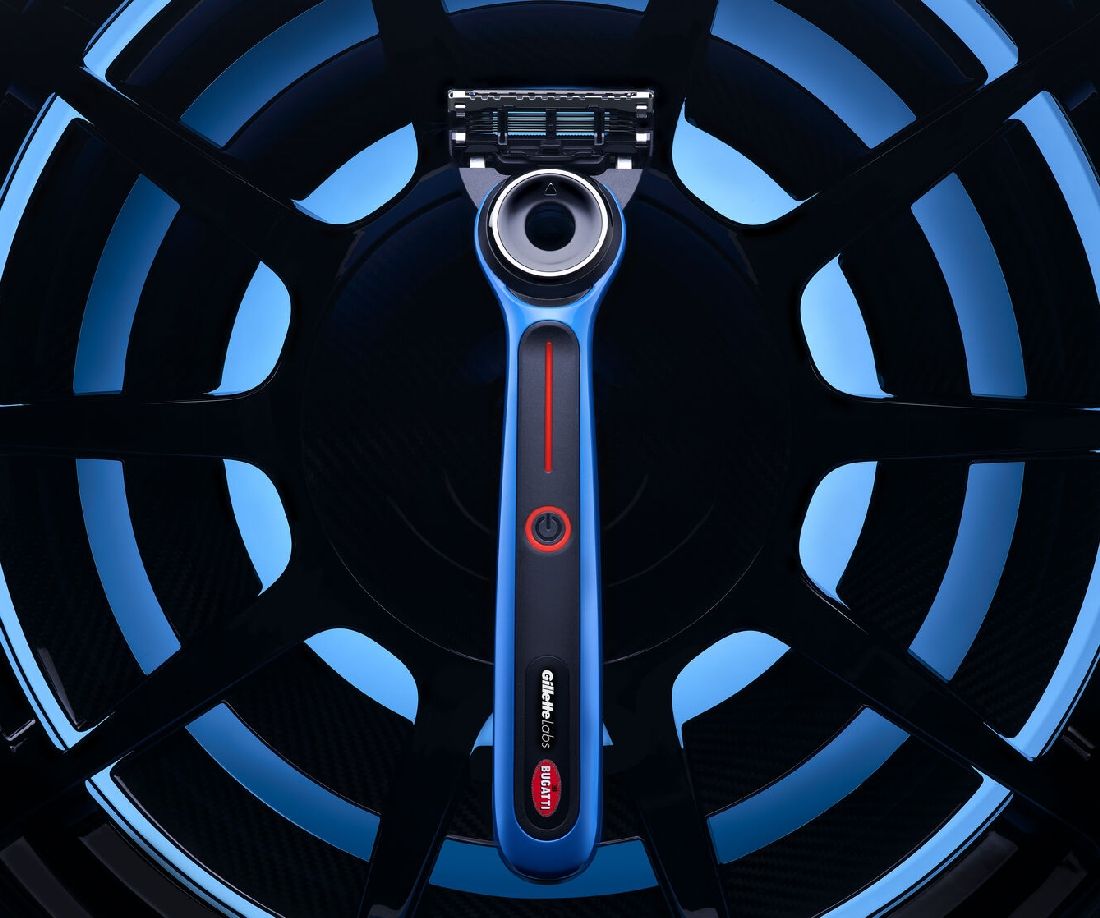 Things are about to get a lot more interesting from here. It's because the French car manufacturer recently partnered with GilletteLabs, which is a huge surprise for all Bugatti fans – as even average people like us can afford their new heated razor product. Bugatti Gillette Heated Razor is the result of the collaboration between the two brands.
Bugatti × Gillette heated razor design and features
The Bugatti x Gillette razor has been finished in the Bugatti Agile Bleu colorway. And, its handle proudly boasts the brand's iconic Macaron emblem. The handle is made of premium-quality aluminum-zinc. This design choice is influenced by the lightweight anodized aluminum and titanium that's used to make Chiron Pur Sport's cabin, according to the company.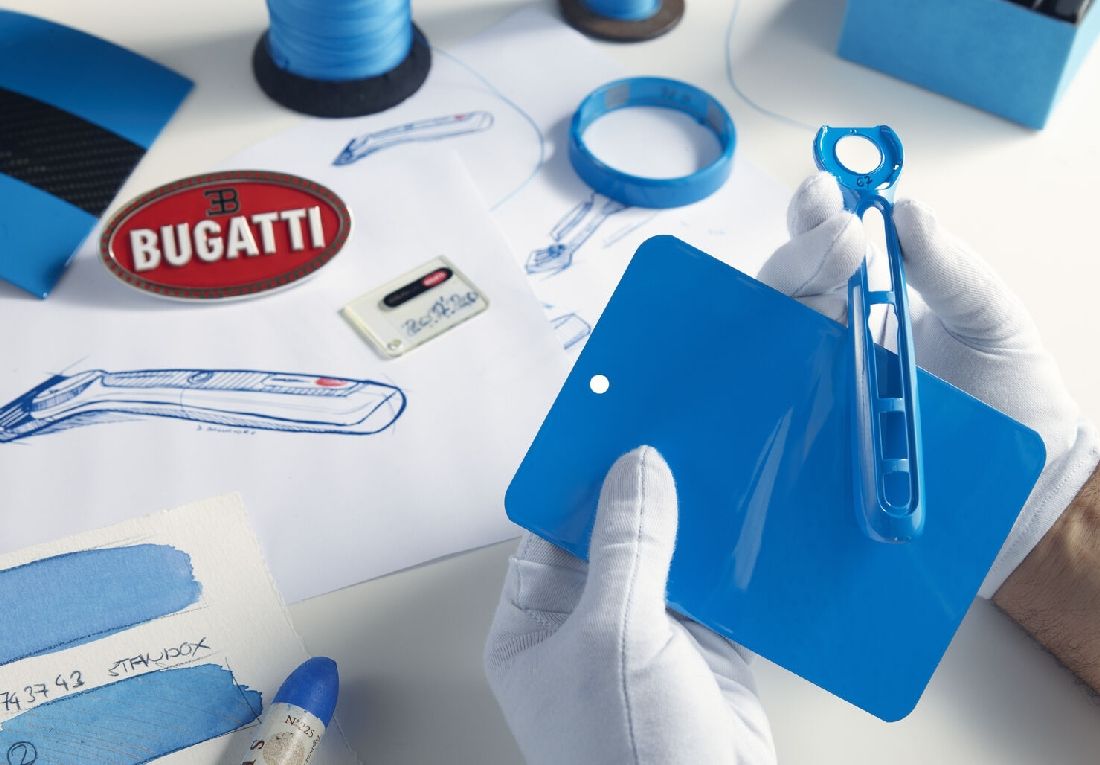 It also features five blades with Flexdisc technology to have a smooth cutting-edge in the razor field. Besides that, it has a stainless steel bar next to the blades that instantly warms up as you press the button. All thanks to Flexdisc technology and warming bar, the razor smoothly follows your face contours while removing facial hair and warming the skin.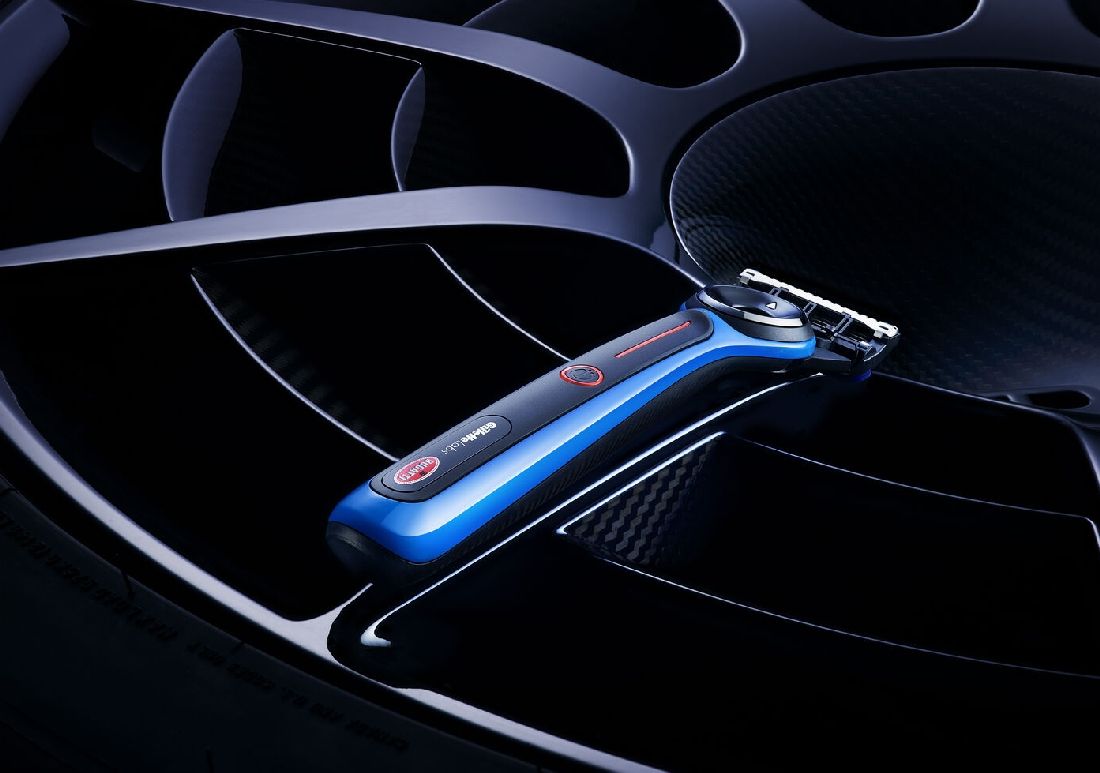 The latter is possible due to the razor's warming bar that offers two temperature options — 109 °F/43 °C and 122 °F/50 °C. Hence, you get an amazing at-home shaving experience compared to what you get at a barber's shop.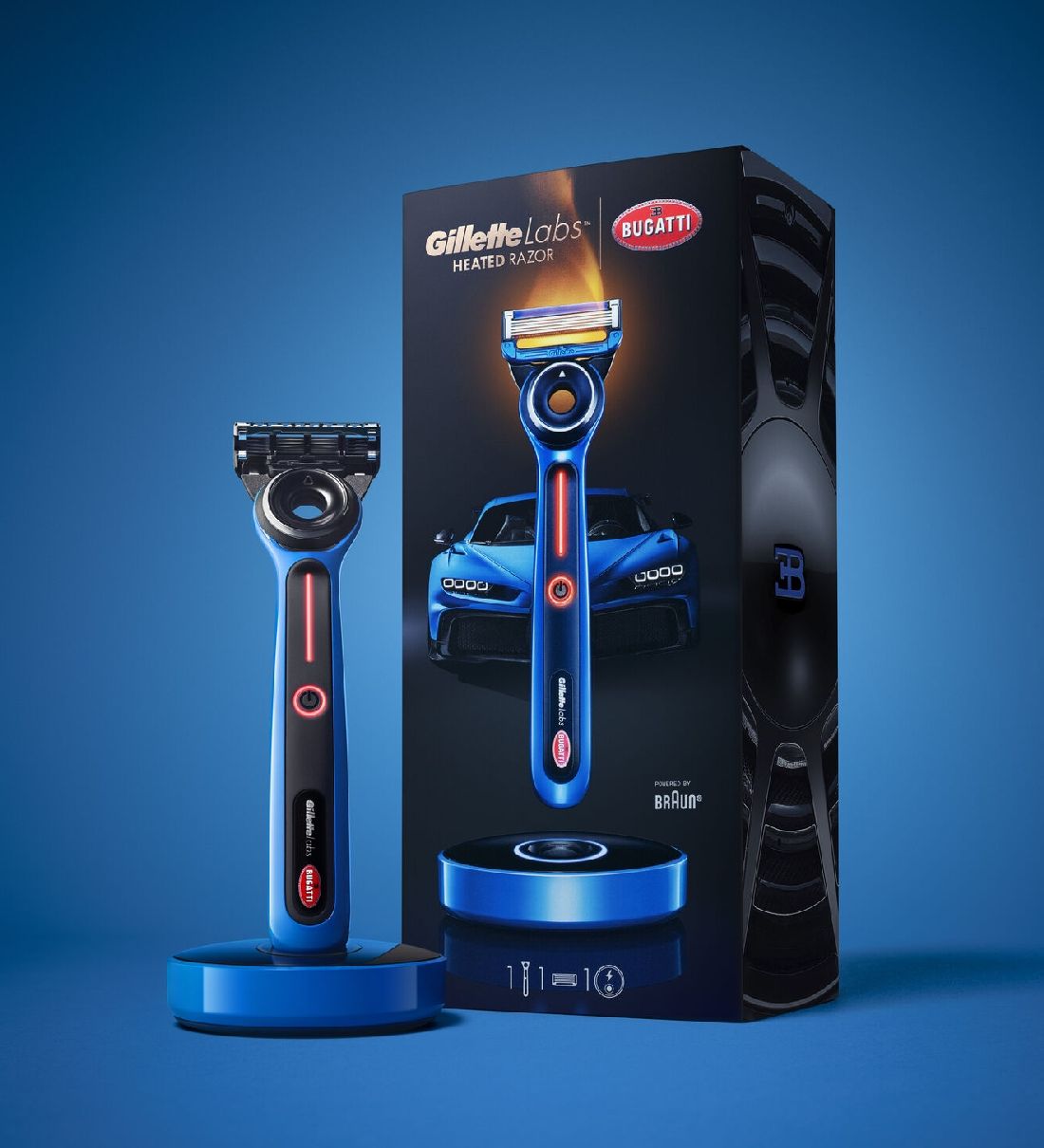 Even the packaging of this premium product includes a collector's item, as it boasts the grille of the ultra-fast supercar.
Each box comes with the stylish heated razor itself, two-blade replacements, a smart plug, and a custom clean cloth. Not only that, the packaging even includes a magnetic wireless charging dock for those who don't like the hassle of wires.
Razor price and availability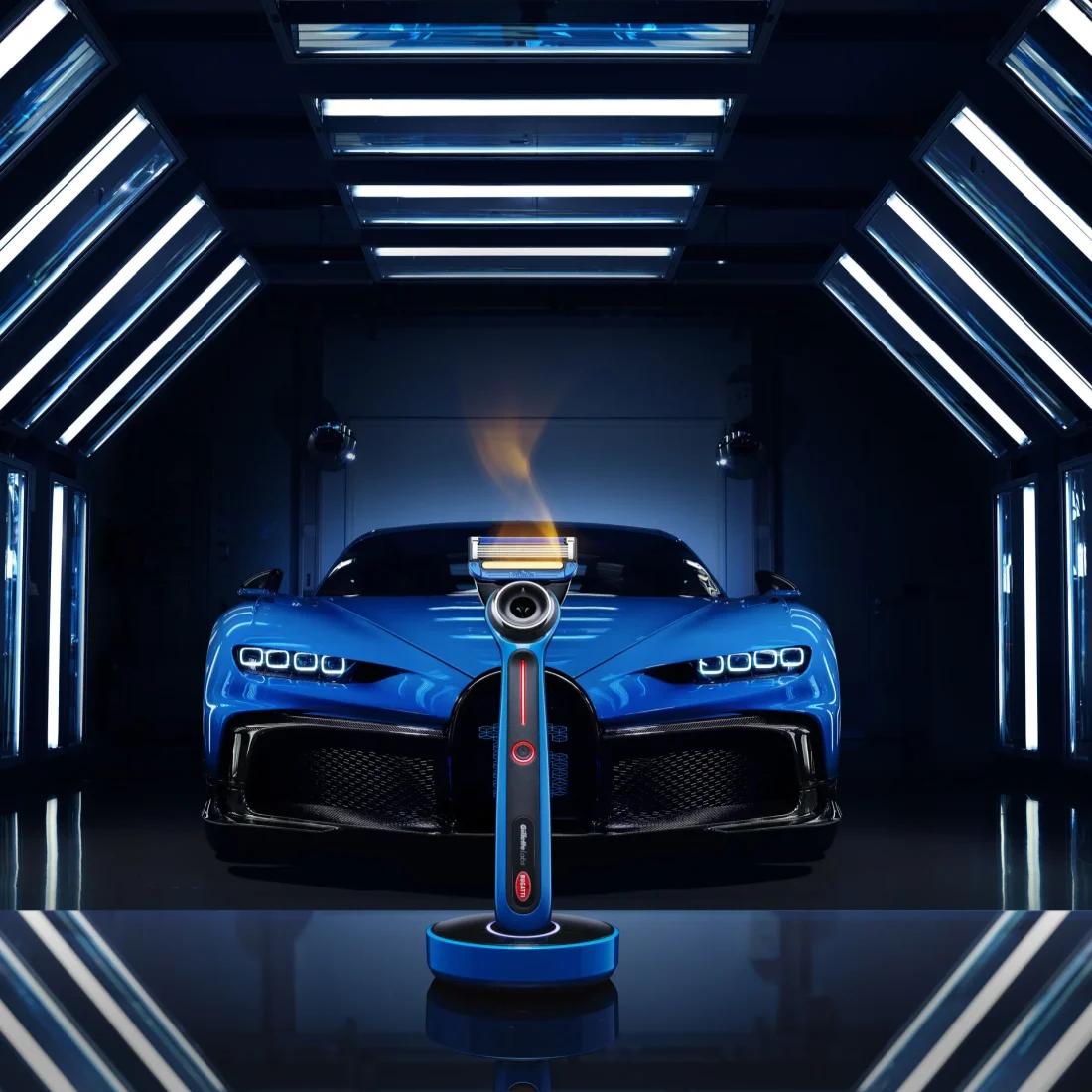 The Special Edition Heated Razor will be launched across selected markets in September 2021. However, the pricing is yet to be announced. Usually, Gillette's Heated Razor retails for $199. As per that, we assume the new Bugatti version may set you back at least $299, if not more.
Update: Bugatti razor is priced at $170.