Israeli company StoreDot Ltd. has created the first-ever EV battery that charges in five minutes. This is a revolutionary step towards making electric cars charging as fast as fuelling petrol/diesel cars at a gas station. To overcome the issues faced by electronics developers and manufacturers, companies like Daimler and Samsung have invested in StoreDot.
StoreDot manufactures its fast-charging Lithium-ion (Li-ion) batteries with the strategic partner in China, Eve Energy Co. These batteries have been used as a demonstration in a two-wheeled scooter so far. Unlike standard Li-ion batteries, these new electric car batteries replace graphite with semiconductor nanoparticles that are based on germanium. However, the company hopes to shift to silicon in the coming years.
Availability of fast-charging batteries
Since the charging speed depends on the battery – not the charging point—the new invention could have a great impact on electric vehicle adoption; which is facing a bottleneck in various countries like the UK, due to slow charging and limited charging stations. There are over 30,000 points currently in the UK in more than 11,000 locations. Plus, approximately 10,000 more charge points were added across the country in 2019 alone.
According to Deloitte research, the UK will need to spend £1.6 billion on 28,000 more public charging points for an estimated 7 million EVs that will hit the road by 2030. Sadly, due to the existing plug-in infrastructure, the fast charging batteries may not be achievable at scale for years.
For now, hybrid electric vehicles—combining an electric motor with a diesel or petrol engine—are quite popular. But these vehicles are likely to phase out along with diesel and petrol car variants by 2035.
David Watson, CEO of EV-charging company Ohme Technologies UK Ltd, said,
"This is a huge positive to the industry, making rapid charging on the go more convenient and reducing a huge barrier to adoption. But these benefits will take a while to come on stream."
Nonetheless, StoreDot is planning for a 2025 mass roll-out, provided the company finds the right strategic partnerships along the way. So far, the company has produced about 1,000 sample batteries in collaboration with Eve Energy.
All flash battery samples by StoreDot are compliant with Li-ion battery certifications. The company will showcase this technology to other companies as well. Hopefully, they will find the right partners to make EV fast charging a reality soon.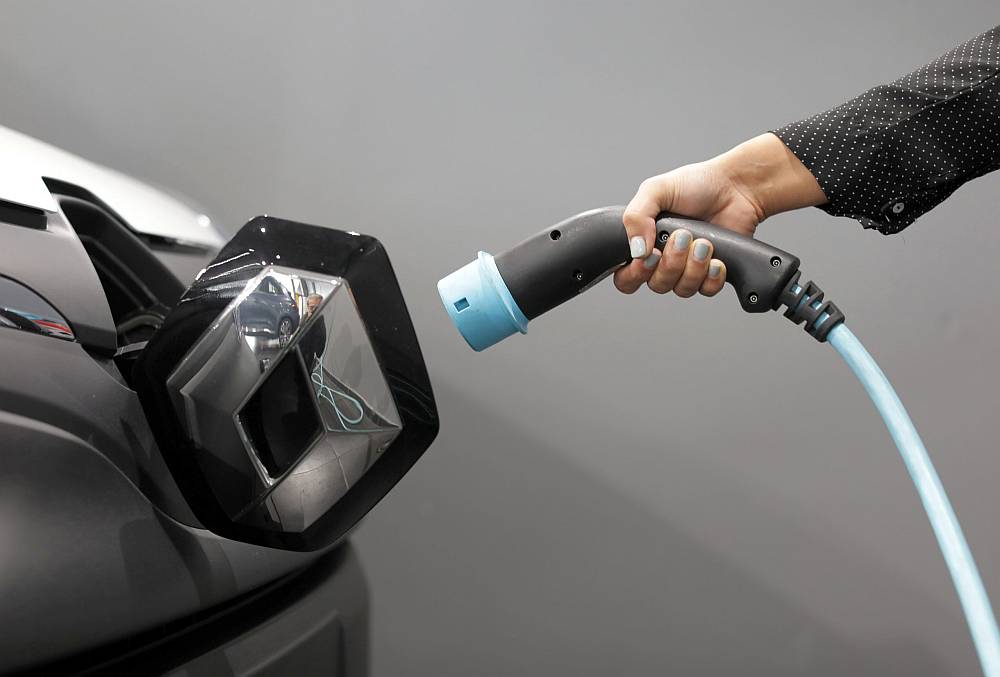 Slower charging—a major hurdle in EV adoption?
The slow charging speed is indeed a major barrier that's stopping people from opting to electric vehicles. Besides, the availability of charging points is another concern, which gives way to the 'range anxiety.' The thought of an electric vehicle running out of charge and getting the owner stuck on the highway is quite scary.
Another scenario—what if the owner reaches a charging station without any hurdle, but has to face long wait hours to charge the car because of fewer charging stations or no fast charging. This has resulted in a new phenomenon called 'charging anxiety.'
All these roadblocks form a huge barrier in way of EV adoption in the present situation. People are happy with their familiar way of using vehicles. This is why the main motive of StoreDot is to keep driver experience, similar to refueling a diesel or petrol vehicle.
Advantages of StoreDot flash battery
1. Safe, fast charging
The flash batteries use multi-layer safety protection for using StoreDot's proprietary non-flammable compounds, which are designed for offering high-current charging. Due to faster charging, EVs can be fueled up within 5 minutes. This means the drivers won't have to wait for long hours to charge their vehicle at a charging station.
2. Instant-charging batteries for mobile devices
StoreDot even used an innovative technique to synthesize, design, and tune materials for formulating organic compounds to improve the performance of various devices such as digital memory, batteries, displays, and sensors.
According to the company, flash batteries can charge a phone in mere 60 seconds. This is because the new generation Li-ion batteries comes with a redesigned battery architecture and materials. The finely engineered organic molecules contain better chemical stability that further tunes the flash battery compounds to facilitate different applications.
Unlike traditional batteries that were toxic, the new StoreDot batteries are made with materials that have minimal impact on the environment. Plus, a multi-layer safety-protection prevents overheating and over-voltage. It makes the new flash batteries safer than conventional Li-ion batteries.
With proprietary and eco-friendly electrolyte, the new flash batteries include metal oxide and polymers for improving SEI performance and electrode stability at high temperatures.
3. Flash batteries for EVs
Generally, EV batteries take several hours for a full recharge. Even at super-charging stations, it may take up to 40 minutes or more to fully charge.
However, the new-generation battery can charge an electric vehicle in 5 minutes, offering 300 miles of range. The new StoreDot battery comes integrated with proprietary organic compounds that are based on innovative materials used for flash charging mobile devices. This enables EVs to charge just like fueling a gasoline car; reducing the waiting time and need for more charging points at a charging station.
An electric vehicle packed with hundreds of EV flash battery cells would be able to store enough power to fuel a full EV car on a 5-minute charge. So, a 300-mile car needs only a 1-minute charge to go up to 60 miles.
4. Safe and eco-friendly
EV flash battery architecture is made using a very stable electrode structure and includes less flammable and highly stable compounds that won't get affected even at high temperatures.
The consumer safe new-generation batteries also come with a multi-layer safety-protection structure. Using the organic compounds and aquatic-based manufacturing technique, the StoreDot flash battery is considered far safer and environmentally-friendly than traditional Li-ion batteries.