Gousto, the British meal kit manufacturing company, is now trialing the world's first pea protein packaging. This is an edible packaging that's made as a vegetable stock cube wrapper. Made from well-engineered pea protein that's dried in form of sheets to preserve shelf life and food flavor, this packaging is intended to reduce the use of plastic packages in recipe boxes.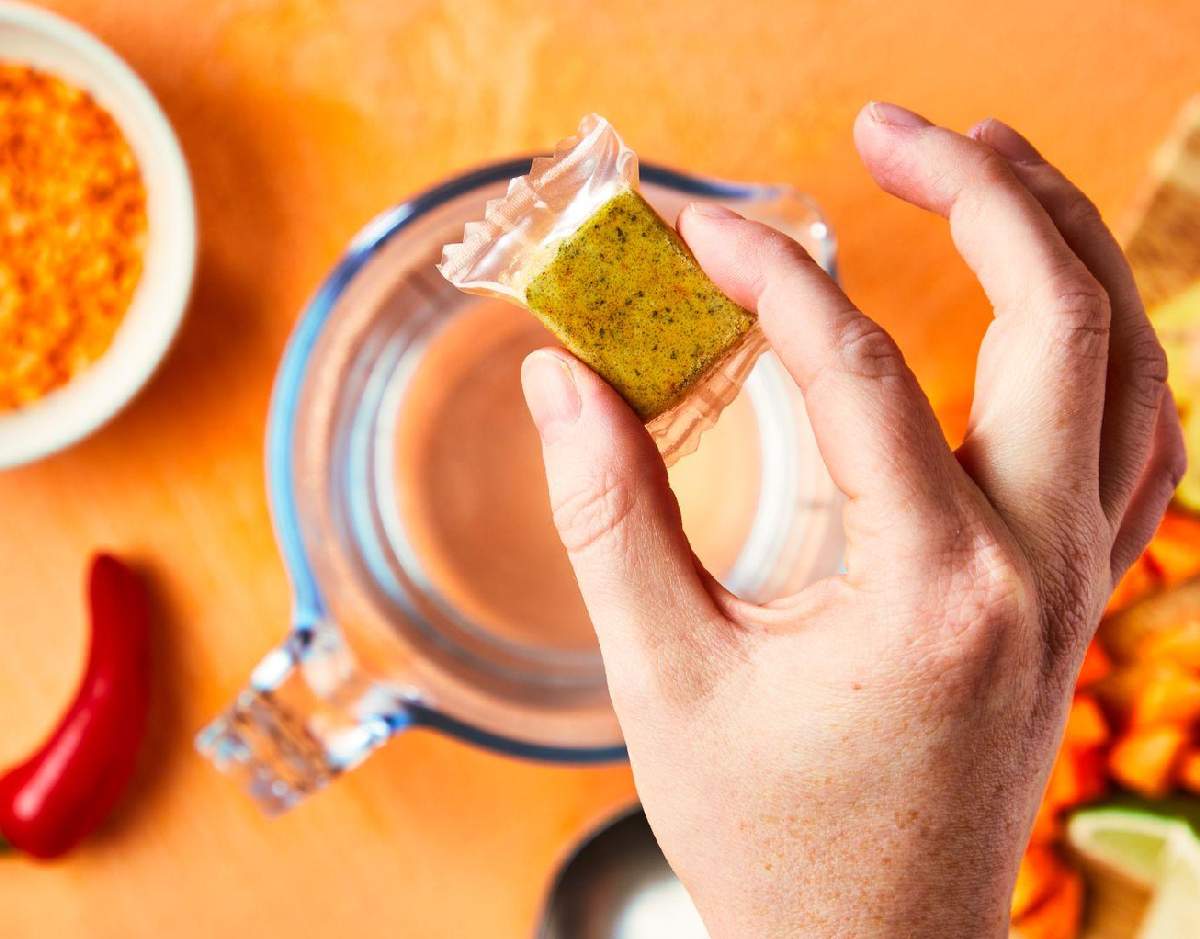 This gluten-free packaging can easily dissolve in hot water without changing the taste of the stock cube. The amazing plastic-free packaging solution has been created in collaboration with Xampla, a spinout from the University of Cambridge. This product is the result of the team's 15 years of research and around one year of development.
How is the pea protein film made?
The edible packaging is created mainly by engineering and drying pea protein in form of sheets that offer similar benefits as plastic. But there won't be any packaging waste, like the conventional plastic wrappers.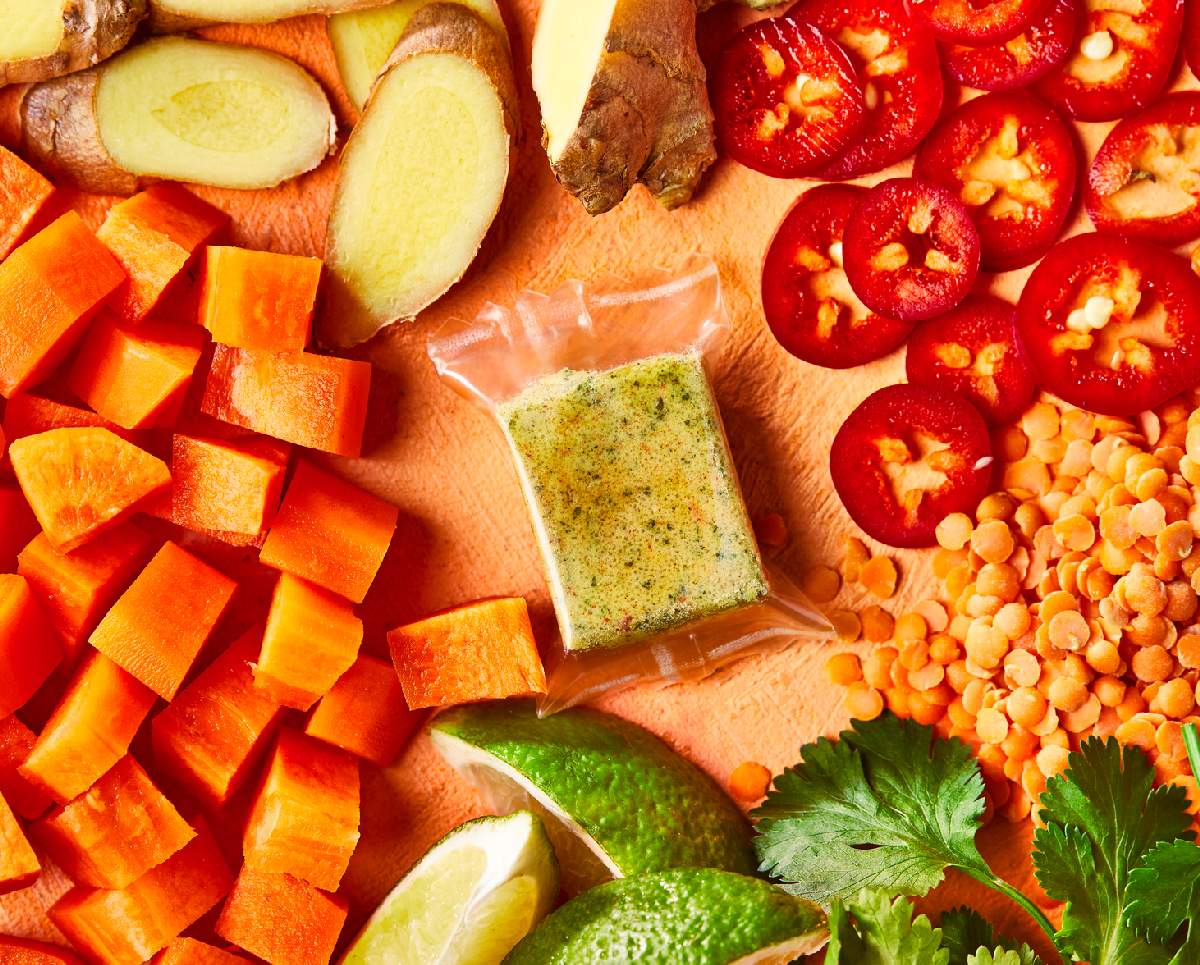 The process of manufacturing this vegan, gluten-free packaging film includes the use of vinegar. But vinegar doesn't contain it as a final product. This controlling process of protein self-assembly helps in creating a strong, flexible film. The precise formulation, however, is a trade secret. However, everything used for making this film is natural.
Edible bioplastic packaging
The stock cube wrapper bears better barrier properties to protect the product inside. After use, the packaging gets dissolved in water. This plant-based protein film also has good oxygen barrier performance to prevent the shelf life of the product.
Due to its unique formulation, this packaging seems promising. But the edible packaging is not a hit in the market yet.
Availability
According to the company, they will be rolling out the packaging after successful trials. They estimate that this new packaging alternative is likely to save around 17 tons of plastic every year. However, it's only available for a short duration to Gousto customers from Nov. 6 through Nov. 12. It will be available as part of the Indian Spiced Carrot and Lentil Soup recipe.