After the sunset in the Dutch town Lelystad, one farmland displays stunning red, blue, and purple LED lights beaming across the crop of leeks. This 20,000-square-meter light installation is part of the 'Grow' project by Studio Roosegaarde to highlight the beauty of agriculture, as well as improve crop growth.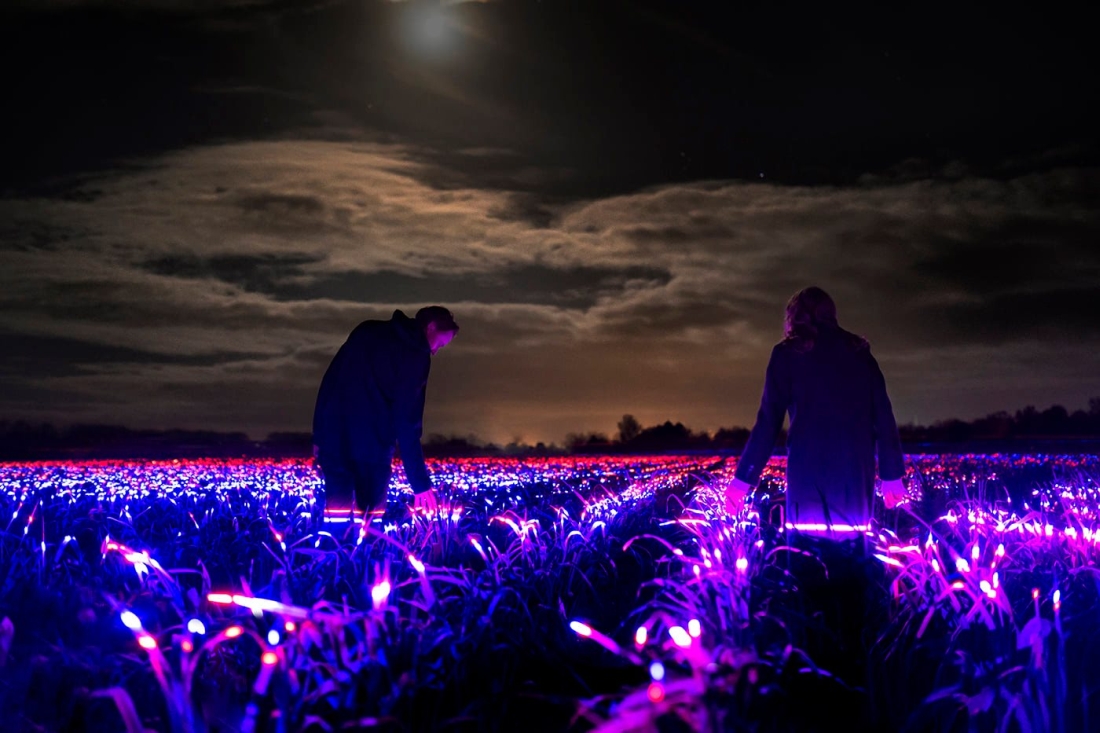 The Rotterdam-based studio, led by designer Daan Roosegaarde, uses various LED lights to turn a field into a dynamic artwork.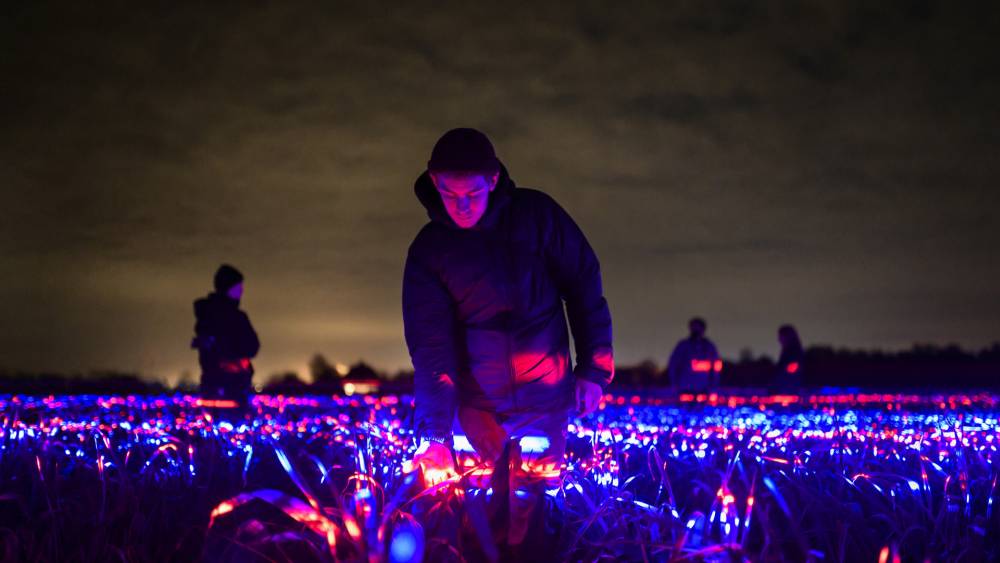 Creating a visual spectacle, this installation serves as a prototype showing how amazing "light recipes" can help enhance plant growth and reduce the use of pesticides by up to 50%.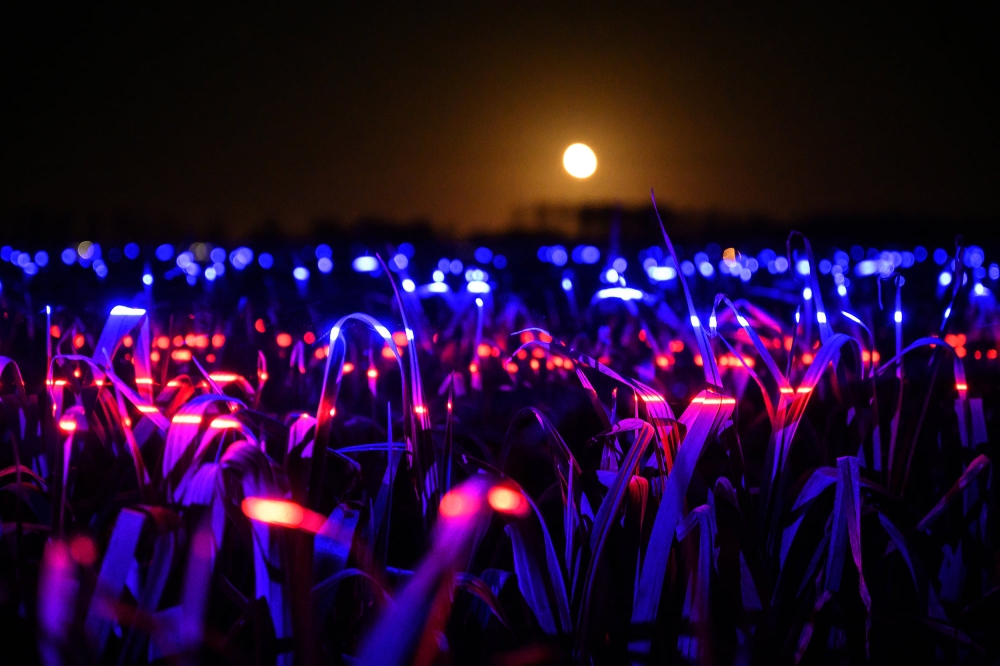 This project has been intended to pay homage to farmers, as well as inspire them to make use of artificial lighting in outdoor farming. The artist was inspired to create this project after an early morning visit to the farm. He was so amazed to see the vast agricultural landscape in the Netherlands.
Shortly, after becoming aware of the latest photobiological lighting technology, Roosegaarde thought of using light combinations to strengthen plant metabolism, as well as provide them resistance against disease and pests. While this technology is commonly used in greenhouses, the Dutch artist thought of testing its potential on a larger scale. 
The high-density LEDs are positioned at different points around the field. These lights can move up and down to evenly distribute light across the field. Plus, the solar-powered LED lights augment the effect of natural sunlight after sunset onto the leek plants. Meanwhile, it creates a surreal spectacle for the viewers. The lighting patterns look quite futuristic and romantic at the same time.
Although the Grow project is currently seen near Lelystad, Roosegaarde further aims to take the plans of visually-appealing crop installation on the road to over 40 countries. Each country will have its unique local or national crop along with its innovative light recipe.