Since the beginning of 2020, when the coronavirus pandemic changed our lives, we have gotten used to the sight of littered surgical masks. These masks can be seen on the streets, buried in garbage bags, hanging from tree branches, or tangled up in some bushes.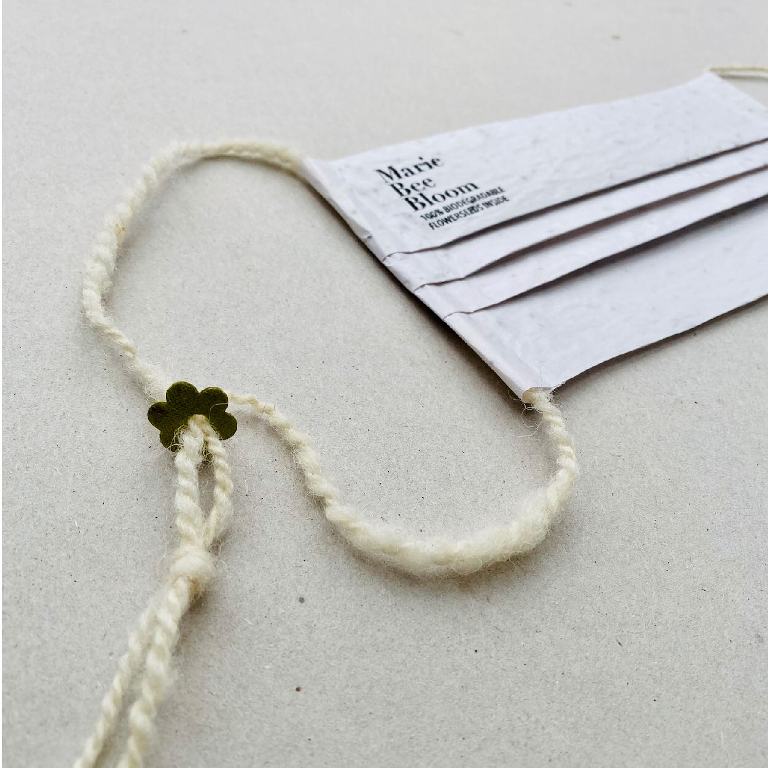 To reduce face mask littering that leads to increased micro-pollution levels, Netherlands-based graphic designer Marianne de Groot-Pons came up with Marie Bee Bloom disposable mask – an initiative of Dutch design firm Pons Ontwerp.
Face mask that turns into flowers
This company creates face masks using rice paper in their Dutch-sheltered workshop. These face masks are further filled with a mixture of Dutch meadow flower seeds. As these face masks by Marie Bee Bloom are biodegradable, users can bury them in the ground after use.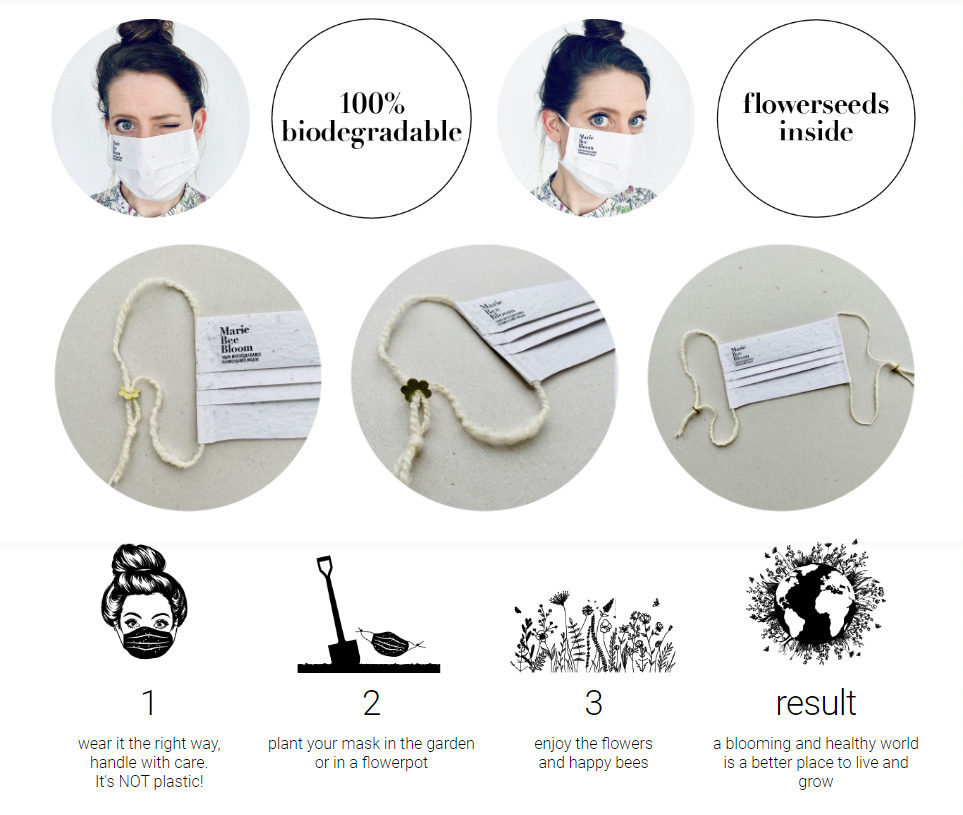 Once buried in-ground, the seeds enveloped within each mask will be able to sprout and turn into a beautiful flower. With these flower-sprouting face masks, De Groot-Pons hopes to encourage people to do their bit to cultivate the earth. Meanwhile, bees will also get enough nourishment from the blooms.
Mask is 100% sustainable
All raw materials used in creating this mask are sustainable and biodegradable – from adhesive to the stamped logo. The glue that holds the mask's cords is made from starch collected from potatoes.
View this post on Instagram

The woolen cords of the Marie Bee Bloom disposable face masks are made using pure sheep wool that's easy to tighten or loosen up around the ear, using an adjusting piece that's taken from reclaimed vegetable egg cartons.
View this post on Instagram

According to De Groot-Pons, she has not tested these masks for certain protection factors. But all these masks are quite safe to use, just like your regular homemade cloth face masks.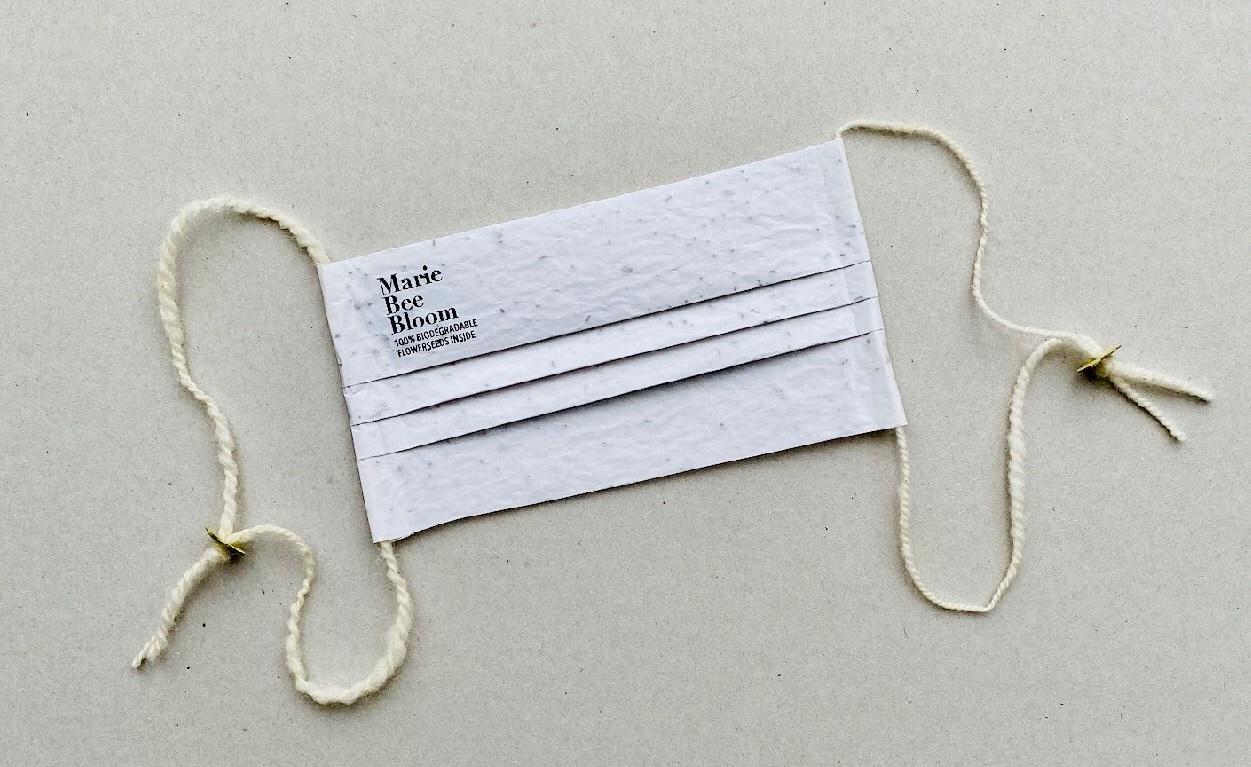 However, with Marie Bee Bloom disposable face masks, people could not just protect themselves from the virus, but also preserve the earth and the bees.
How effective is Marianne's Bee Bloom biodegradable face mask?
Mariann's mask has not yet been tested for effectiveness against the COVID-19 virus. As reported by the official website, the Bee Bloom biodegradable face masks offer as much protection as fabric masks.
What seeds are in Bee Bloom disposable face mask?
The mask contains Dutch meadow mix, asters, cornflower, coreopsis, gilia, gypsophila, dill seeds.