Tajezzo PZ5 is the coolest and smartest backpack with a comfortable hands-free carrier to easily move large loads on your back. The backpack not only has enough space, it also comes with a dual-channel Bluetooth 5.0 speaker.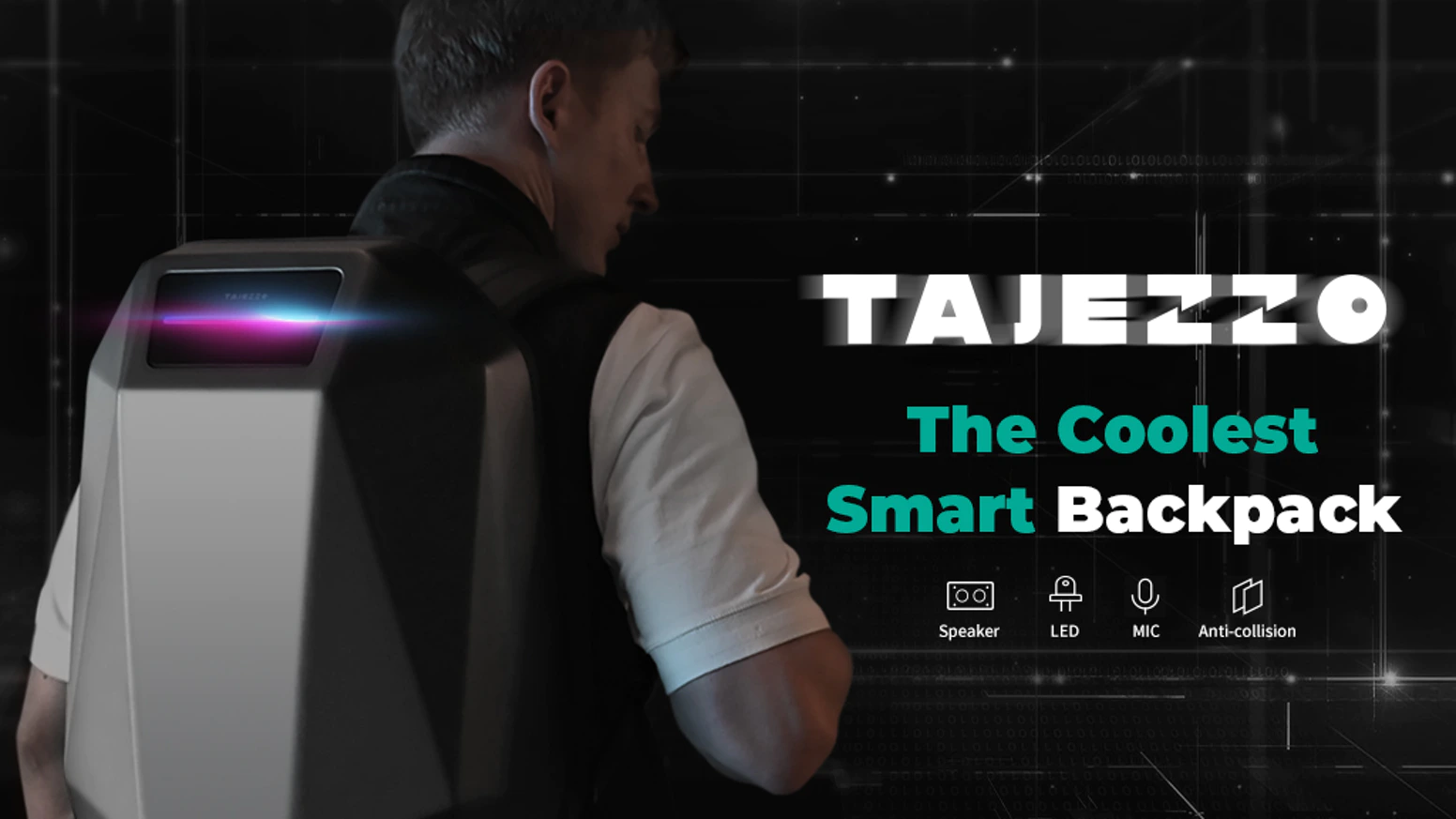 So, you can enjoy your favourite track while travelling. Whether you're off camping, commuting, or hiking, this is the perfect backpack for maximum comfort.
Tajezzo PZ5 backpack design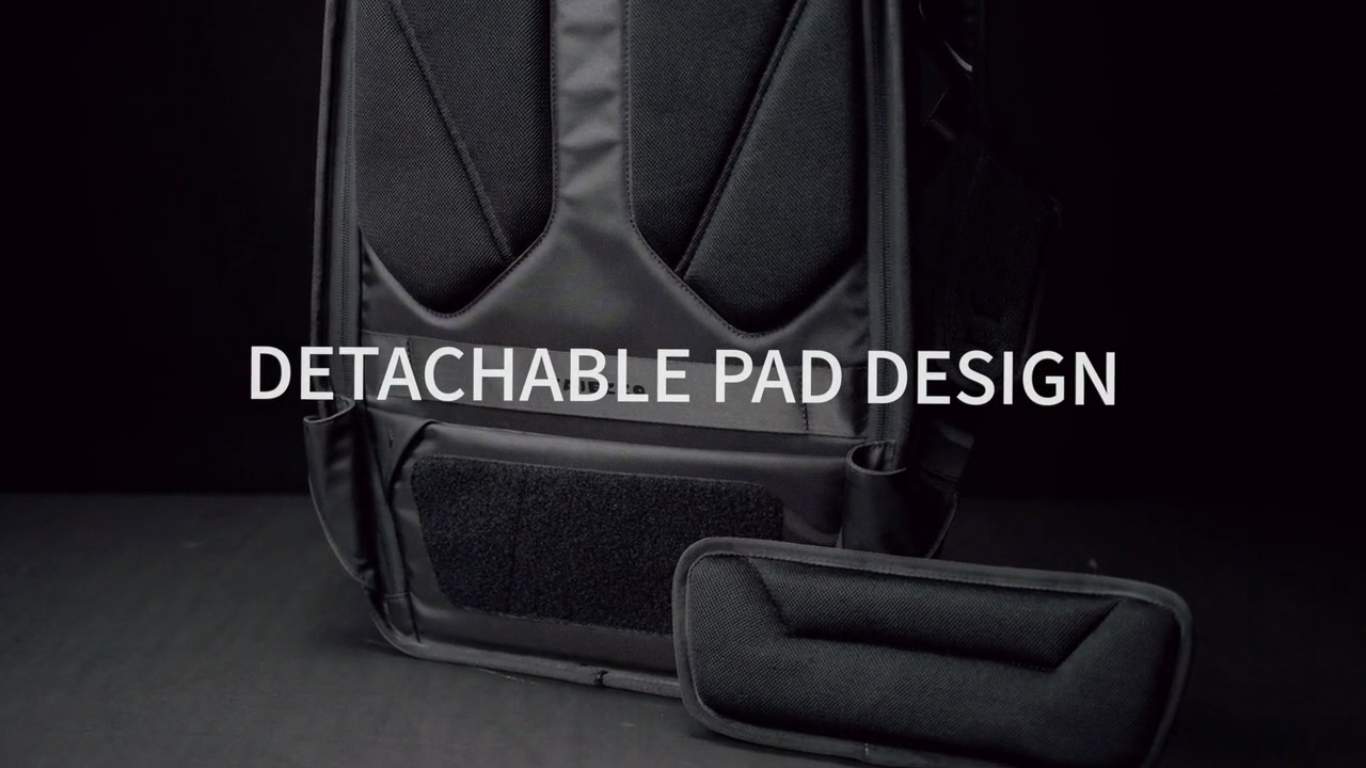 Unlike other backpacks, the PZ5 comes with a polyhedral hard shell on its front —  a design that appears to be inspired from Tesla's Cybertruck. It makes it stand out from other backpacks you'd find in the market. Due to its hard shell, this backpack can withstand shocks and collisions. This backpack is also long and spacious.
At the top, this backpack comes with a glass panel to display interactive lighting. This strip of lighting can also flash in various colors.
Since it is a smart backpack, it can connect to the web and also let you make decisions for yourself. You can simply connect it to a speaker with your smartphone for playing music and attending phone calls. There is also a hidden inline zipper to prevent theft.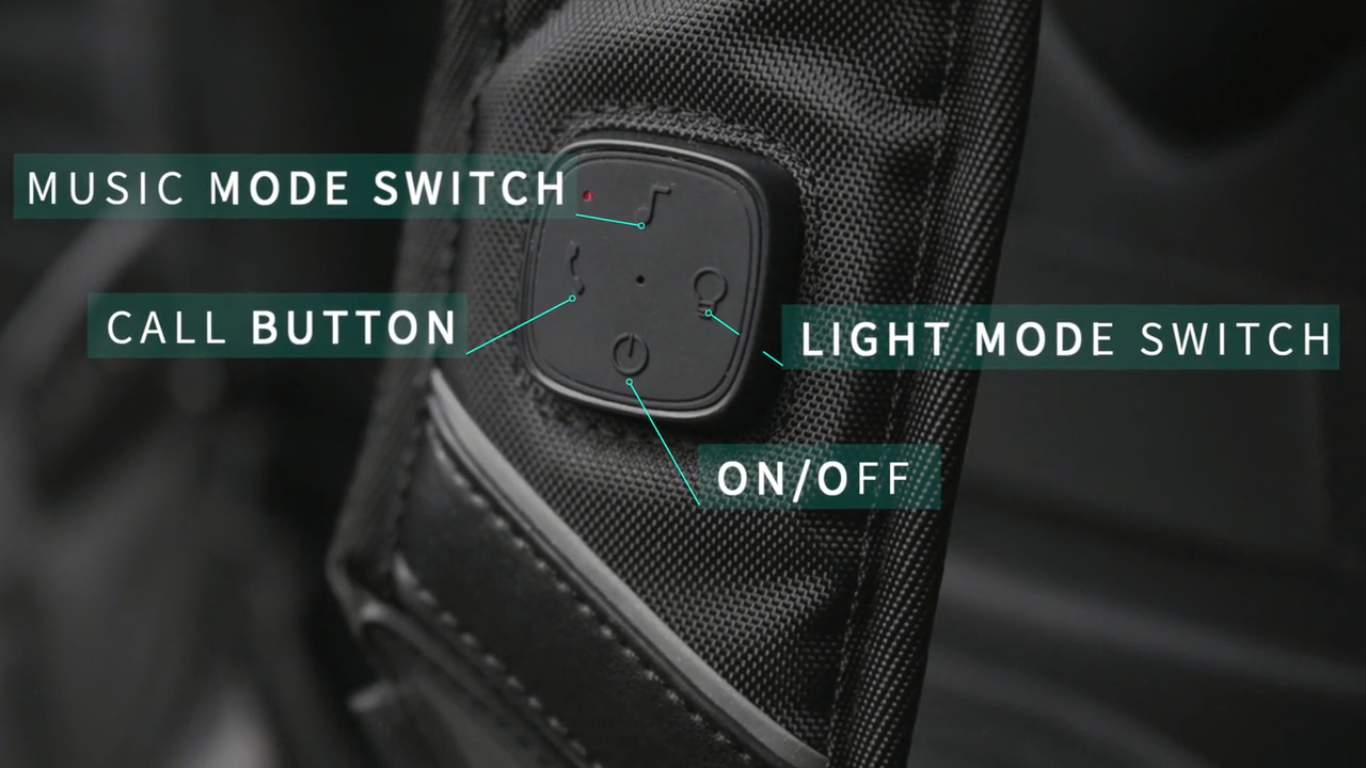 The smart backpack even comes with a luggage strap and one back pocket. In the rear pocket, you can keep your phone for charging. It even comes with a cable with three ports: lightning, USB-C, and USB-A.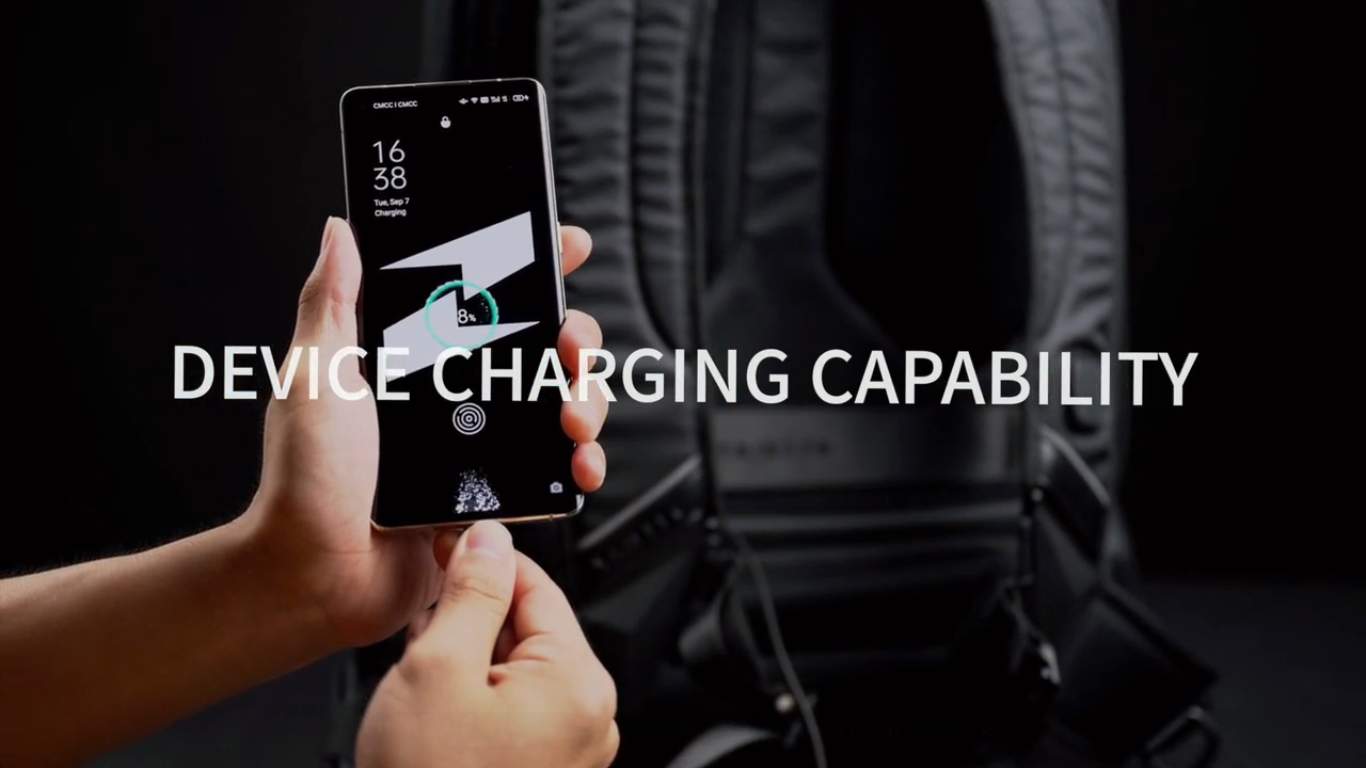 The USB-A port is perfect for charging the backpack speaker, while the other two can charge your iPhone and Android phone. It even includes an FIDLOCK magnetic buckle for securing the bag.
Features
Intelligent and interactive LED light
High fidelity Bluetooth speaker with two channel surround sound
Hands-free phone calling and hang up function
Polyhedral PC/ABS/EVA composite materials that offer shock and shatter resistance
Anti-theft & Anti-collision
Ergonomic design
Breathable fabrics
Magnetic buckle and adjustable chest strap
Inside the Tajezzo PZ5 backpack
The backpack comes with large internal storage. Its zipper can also open to the end. This is how you can open it fully for packing your stuff and removing things easily from your bag.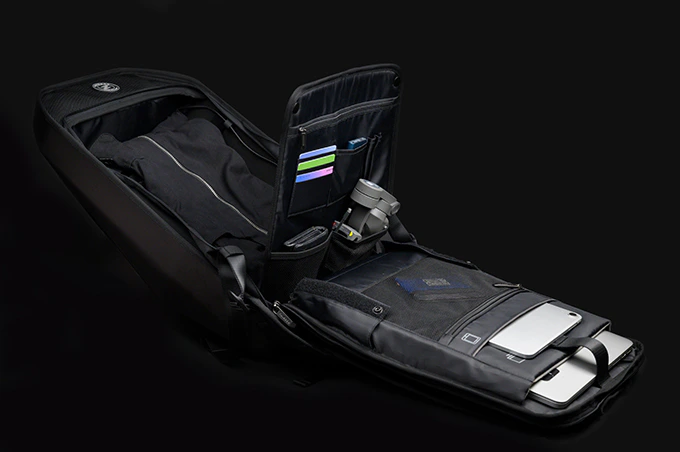 The internal space of the bag is ergonomically divided into three compartments. Its base compartment is perfect for adding clothing or other big items.
And, the second compartment is to store small stuff, such as folders, books, etc. On the other hand, the third compartment is for tablets or laptops.
Usage
For starting a Bluetooth speaker in your backpack, you can long-press the power button on its remote control on the left strap.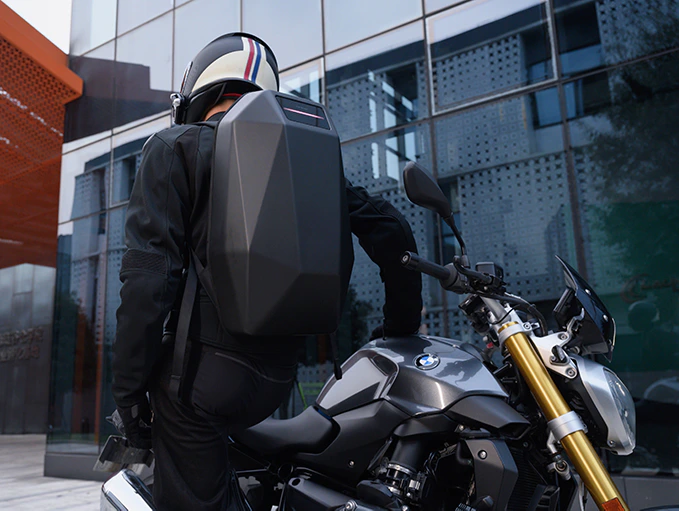 It even turns on the speaker and adds it to pairing mode. There are even four buttons that play a major part in the bag's remote control.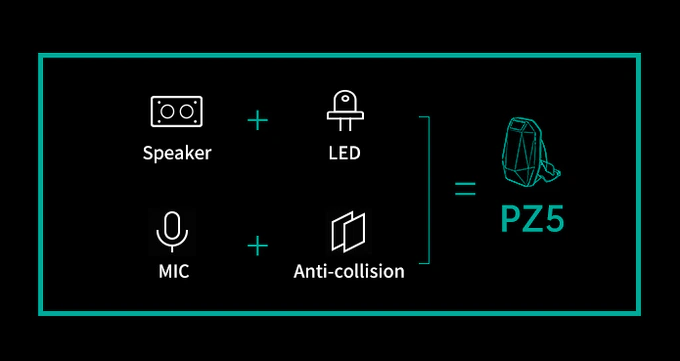 Plus, the light-bulb button controls the LED light. There are even two music modes for switching between Bass and Treble. You can click the music button to alter between them.
Availability
The Tajezzo PZ5 is a practical backpack with a futuristic design. It has a durable hardshell case with big storage and ample cushioning for ergonomic support.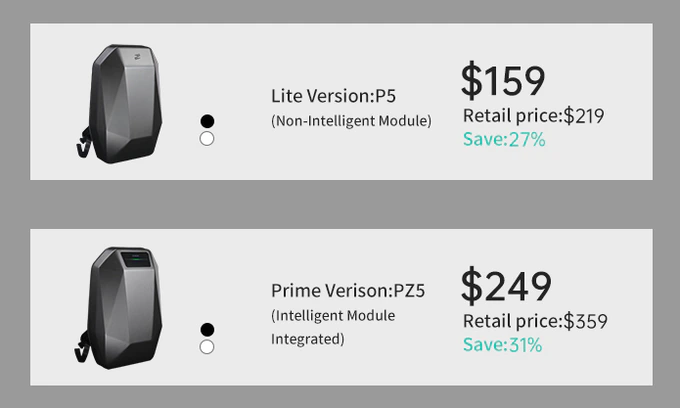 If you like the design and functionality of this smart backpack, you can pledge the Tajezzo backpack for US$159 on the Kickstarter page.
About the backpack company
TAJEZZO was established in 2019. It is making an effort to explore what users demand in outdoor activities. The team has won the Red Dot and iF design awards. Besides, the team is committed to sticking to create uniqueness. TAJEZZO invests in products with aesthetic and futuristic spirits, such as cyberpunk, vaporwave and so forth. The team is bold in exploring possibilities of developing new multi-functional products which helps to solve various problems in one way.