If the thought of losing your pricy gadgets and other daily essentials as a result of your ultra hectic schedule bemuses you, or if you find yourself repulsed by the sound of zippers, Ultix's MagGo bag is the accessory that lets you access your Nintendo Switch without creating any whacky noises that disturb everyone around and be completely at ease while traveling or whenever you need space to keep your essentials securely when not in use.
This travel case (MagGo) from Ultix outdoors is designed to give you enough room to hold your treasured items, be it your tablet, smartphone, car keys, pen, or other items. And you no longer have to live through the experience of zipping and unzipping that tends to freak out many people. The manufacturer of this bag designed it specifically to carry the Nintendo Switch, which the users felt was not large enough to be put in ordinary bags.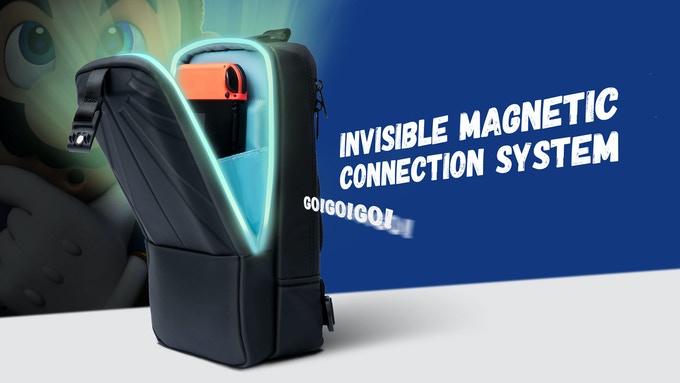 One reason that makes this particular accessory grab attention from a wide variety of Nintendo users is its locking feature that uses magnets – it is the reason why it is named MagGo — to enable users to open or shut the bag in a more convenient and less complicated manner.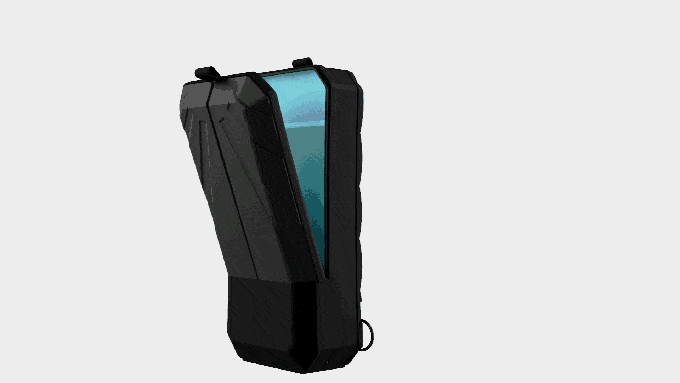 Unlike a zipper bag, this travel case is compact and is designed to store your Nintendo Switch along with a few other essentials. The main compartment, which is intended for holding the Nintendo Switch, comes with a seamless finish and is made damage-proof with a foam lining that offers your Nintendo switch all the protection it needs from any kind of impact shocks and vibrations.
Ultix MagGo has a main compartment where the Nintendo Switch is housed. After placing the video gaming console in the compartment, MagGo bag is secured using a magnetic quick-release buckle.
The 92 magnets installed in its closing flap give the user freedom from ultra finicky zippers that most people find difficult to work with. Plus, there's extra space to carry your wallet, keys, USB charger, and other important documents you might need on the go. Its compact design and hassle-free operation help bring out the gaming pro in you by giving you the flexibility to play whenever you want.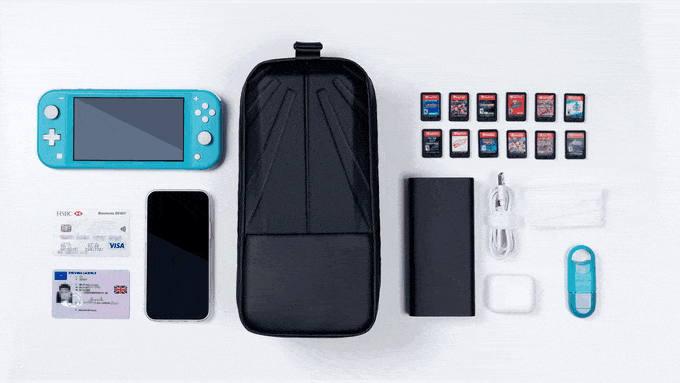 Since the bag is designed by Ultix, a bicycle company, its best traits and functional features can only be unraveled if you carry it while bicycling your way to your destination. This will allow the users to enjoy gaming at any place they choose. To make your gaming experience a joyful one, the bag also features a removable centre divider with 12 slots to fit gaming cartridges.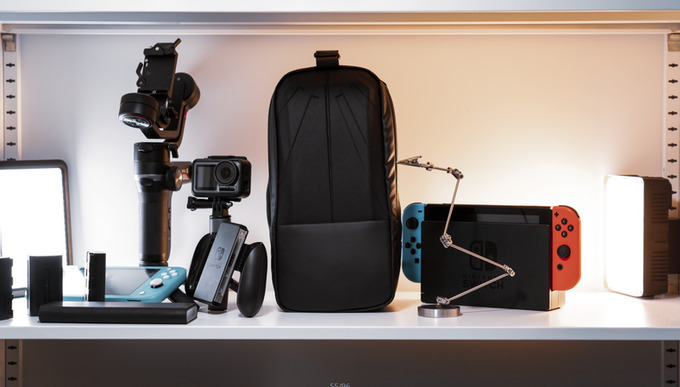 There's also a charging port to connect your Nintendo Switch to the battery to charge your switch without having to open the bag. Water-resistant fabric with ventilation keeps your items moisture and heatproof and also lets you move freely with the switch no matter what the weather is.
It's a minimalistic design featuring concealed pockets that ensure the highest level of safety of your precious items and prevents thefts from occurring. Its two-way wearability is another advantage for the users to experiment with the way they wear it, whether as a sling bag or a mini backpack depending on their mode of commuting.
Ultix has revolutionized the world of gaming by introducing its first zipper-free bag for Nintendo Switch users. Now be your best gaming self at any place you like and at any time you feel free minus the need to confine yourself in one place. Enjoy the outdoors and revel in the magic of your Nintendo Switch to stay entertained and ahead of your gaming competitors.
Ultix is raising funds at Kickstarter to bring MagGo to life and has already raised $79,060 of the $6,850 campaign goal with the help of 898 backers.