When you travel out of town, you can easily find a single-use plastic razor in almost every hotel. These plastic razors are intended to be used once and discarded, which leads to plastic pollution. However, Kai Industries – a Japanese corporation, has come up with a solution in the form of a disposable paper razor that is 98% plastic-free.
A Japanese knife manufacturer has created the world's first disposable paper razor, keeping eco-friendliness in mind. This disposable razor's entire body is made of paper and a metal blade has been inserted on the top for a convenient shaving experience.
The razor design is inspired by a paper spoon and a milk carton and is designed with a handle that is as easy to hold and blade sharp as a plastic razor.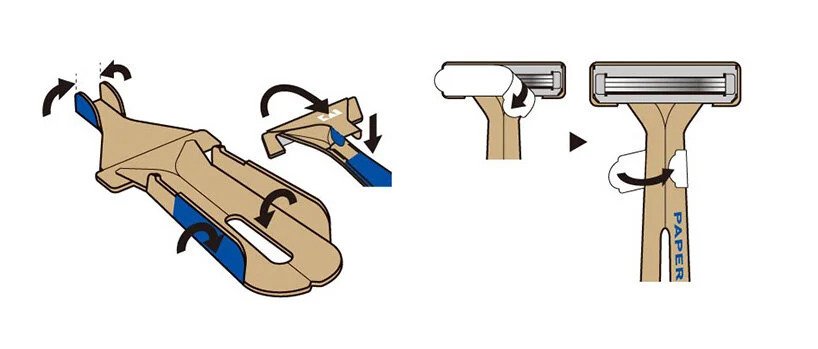 The company uses a relatively water-resistant grade of paper to ensure that the paper razor can easily withstand water temperatures of up to 104°F (40°C). So, you can conveniently shave with lukewarm water. The metal head on the razor's top makes it easier to rinse off shaved hair and clean facial hair with just a few strokes.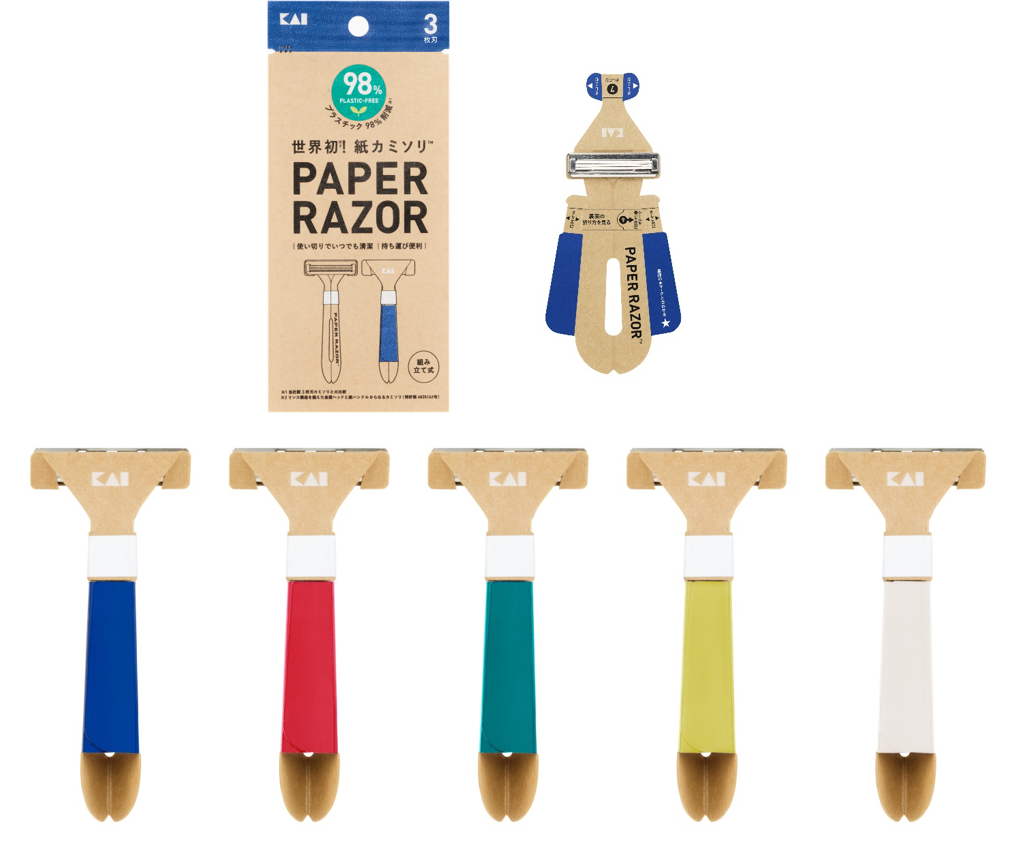 The razor weighs just 4 grams and measures 131.5 x 59.7 x 3.1 mm (length, width, and thickness) before assembly. To assemble the razor, it can be folded like origami, measuring 96 x 41.6 x 17 mm, making it suitable for traveling.
The razor will be available for pre-order on April 1, 2021, and will go on sale from April 22, 2021 at the company's official online store. It is available in five colors: botanical red, ocean blue, sunny yellow, jade green, and sand beige. The entire five-color package will set you back ¥1000 (approx. $9).