Bugatti has teamed up with Champagne Carbon and IXO carbon (the Bugatti's self-leveling pool table partner company)  to create a masterpiece, hand-crafted champagne bottle and case — the one-of-one, La Bouteille Noire.
Design inspiration behind 'La Bouteille Noire' Champagne black bottle
Design influenced by Bugatti's La Voiture Noire One-Off sports car, the carbon-fiber champagne bottle is the result of 150 hours of craftsmanship. The creation of this bottle involves 37 steps, and the final product can hold around 15 litres (3.3 gallons) of champagne. The bottle of this size is called Nebuchadnezzar in the world of champagne.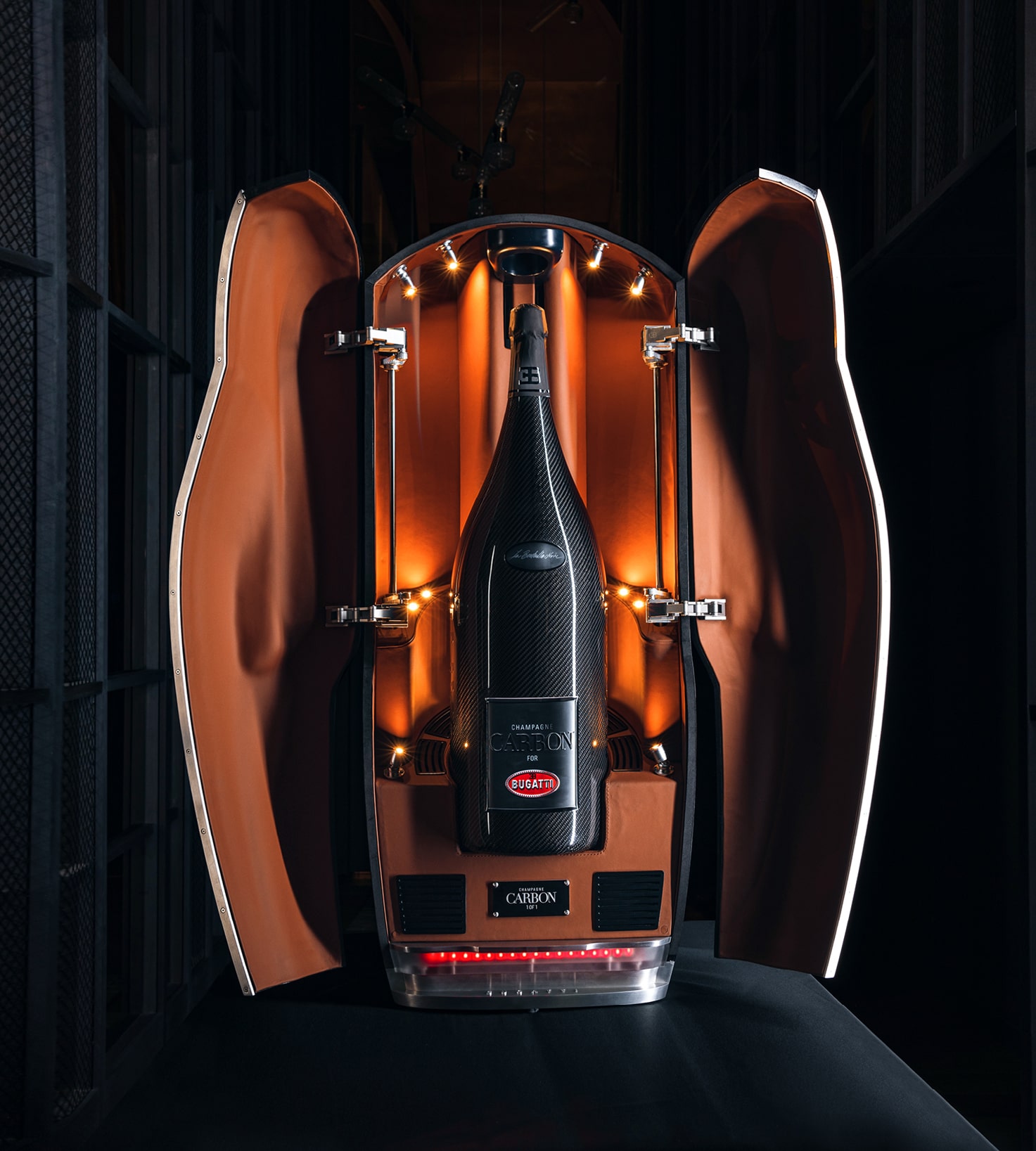 Since this carbon fiber bottle is a carbon view Chapo, it comes encased in a special carbon fiber chest. Created from 314 prepreg carbon fibres, just the way Bugatti's vehicles get crafted, it's created just the same as the original Bugatti car.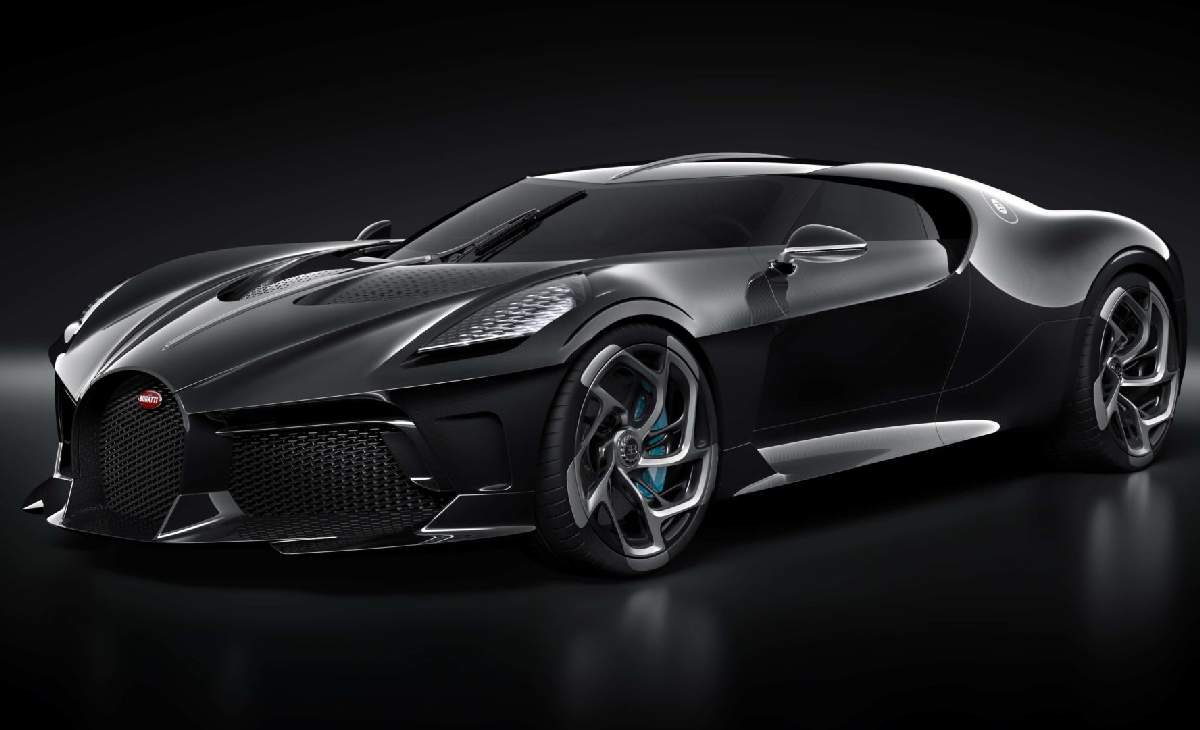 Whenever you want to enjoy the champagne, you can open the butterfly doorways at a push of its stainless steel button.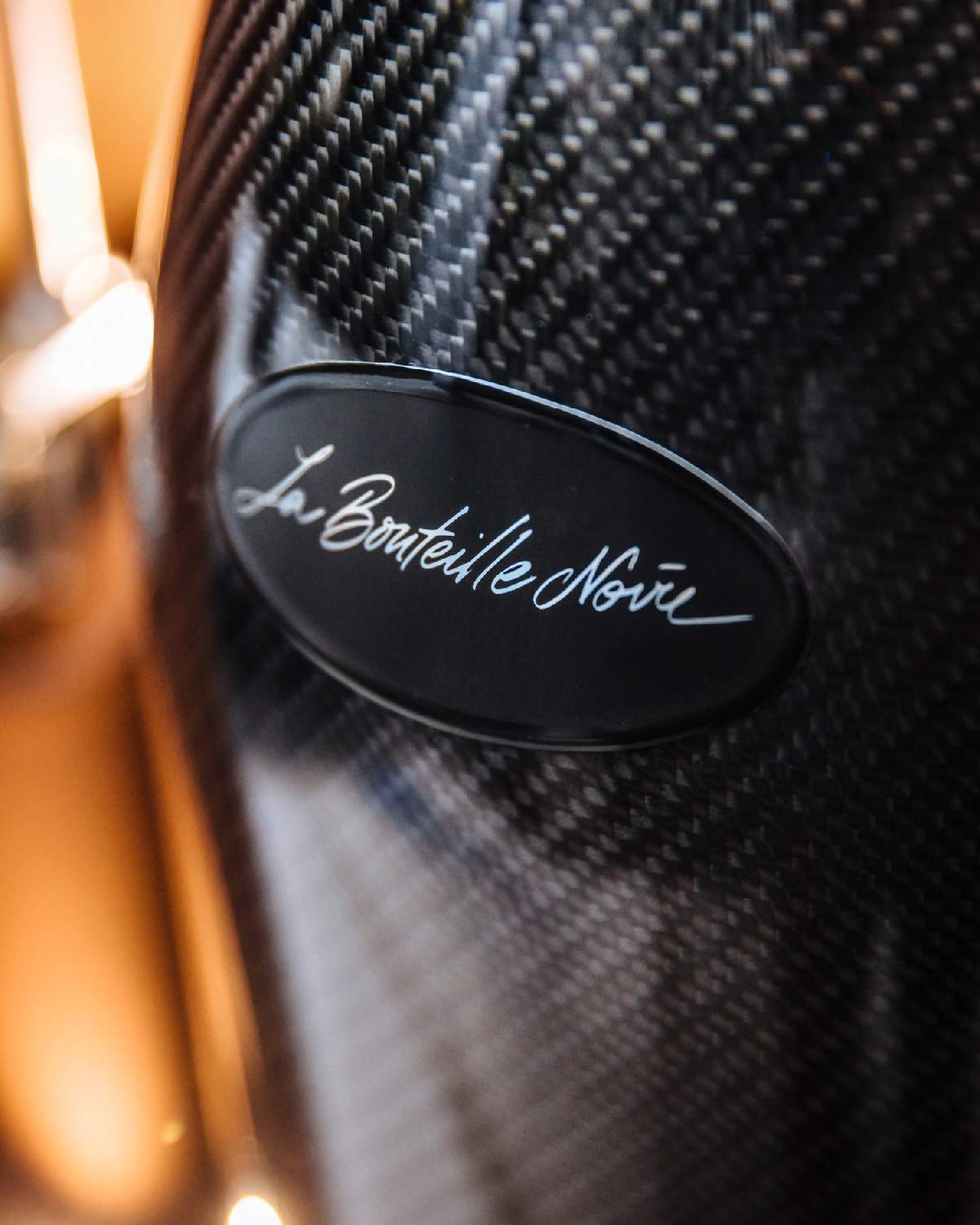 The case comes with an automatic solid-state thermodynamic cooling cell for perfectly circulating cold air with its 14 high-end fans. This way, the case helps in maintaining the perfect drinking temperature.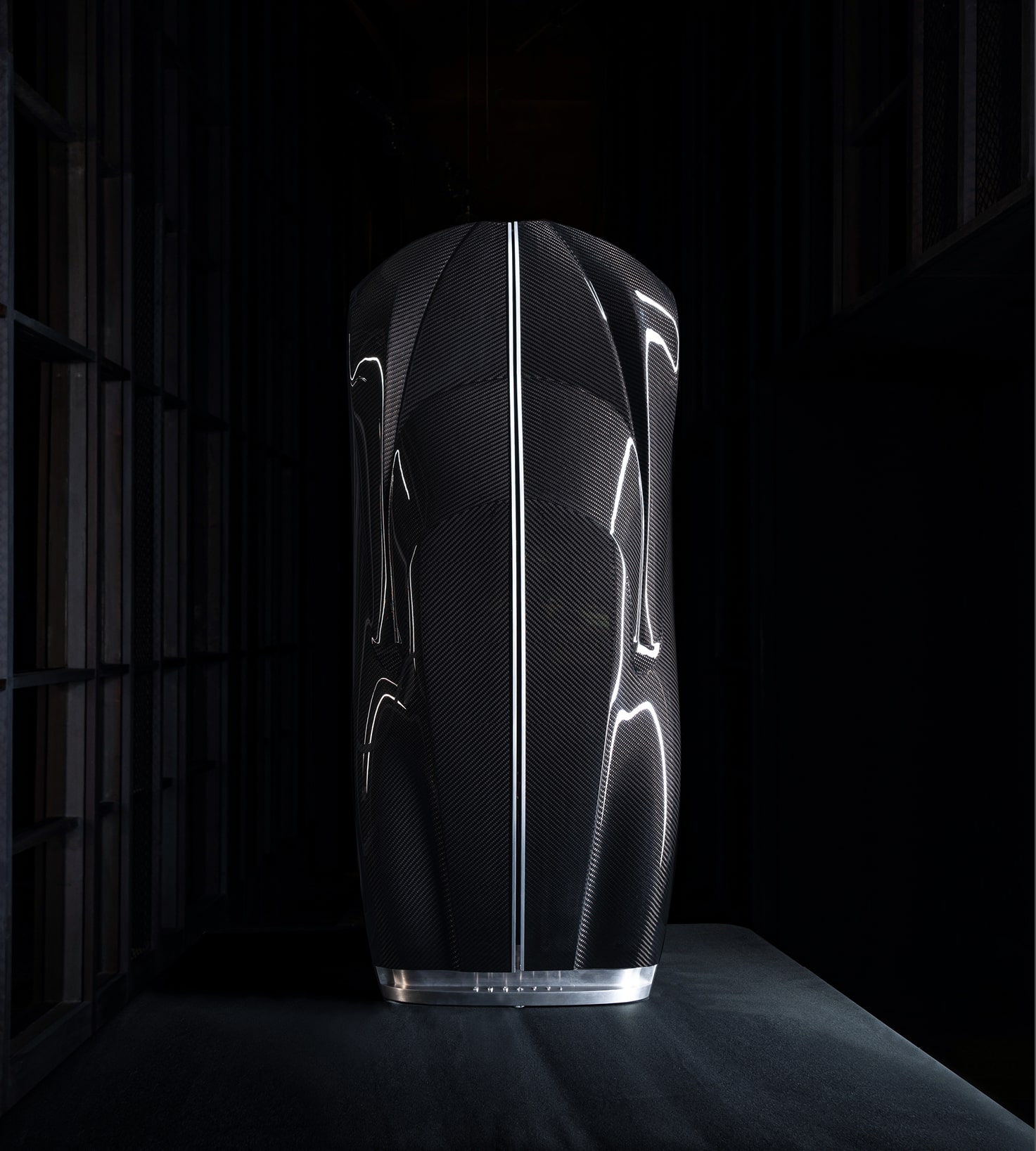 The bottle further rests on an illuminated red base that resembles La Voiture Noire's brake light. Made of polished acrylic glass, this base gets illuminated with a red LED light. It even includes the company's name on its brushed aluminium surface.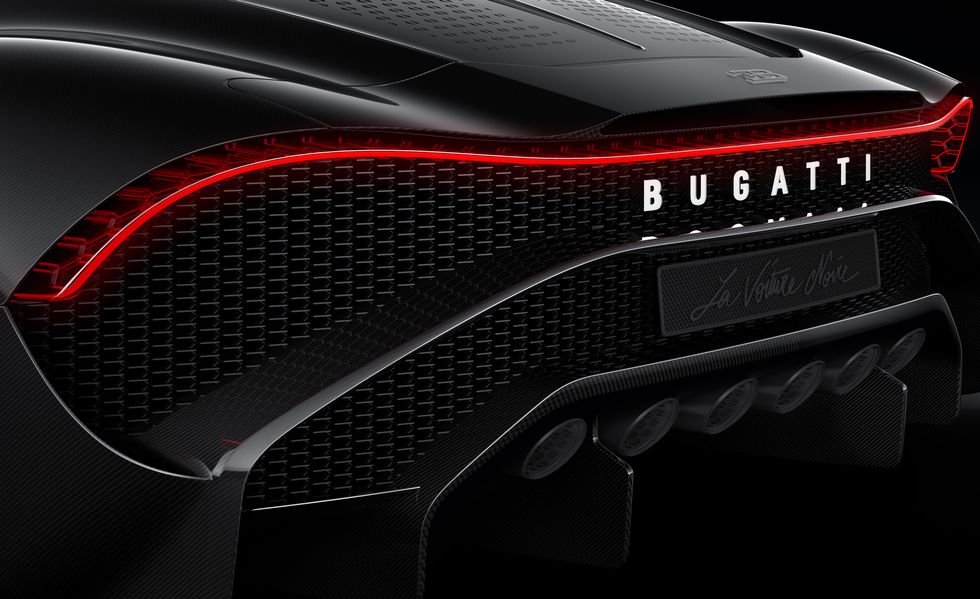 Coming to its interior, it's perfectly trimmed with fine Havana brown grain leather. Just like the car, the entire thing illuminates with LED lights. Hence, it gives the feeling as if you're carrying your mini Bugatti with you.
Bugatti's champagne bottle price
At the launch event, the makers choose a 2000 Classic mix of 60% Chardonnay and 40% Pinot Noir champagne. It was mentioned at the event that the champagne will come in illuminated glass boxes until December 1.
However, the price is omitted. But other Champagne carbon creations with Bugatti partnerships are priced at €1,090 per bottle (US $1,230).