Bovet Fleurier, a Swiss watchmaker known for luxury timepieces whose origins date back to 1822, brings a revolution in the watch industry with the release of their latest Bovet 1822 Miss Audrey Sweet. This new art collection consists of the world's first watch dials made of pure sugar crystals. It is a one-of-a-kind premium watch design, boasting such a unique confection.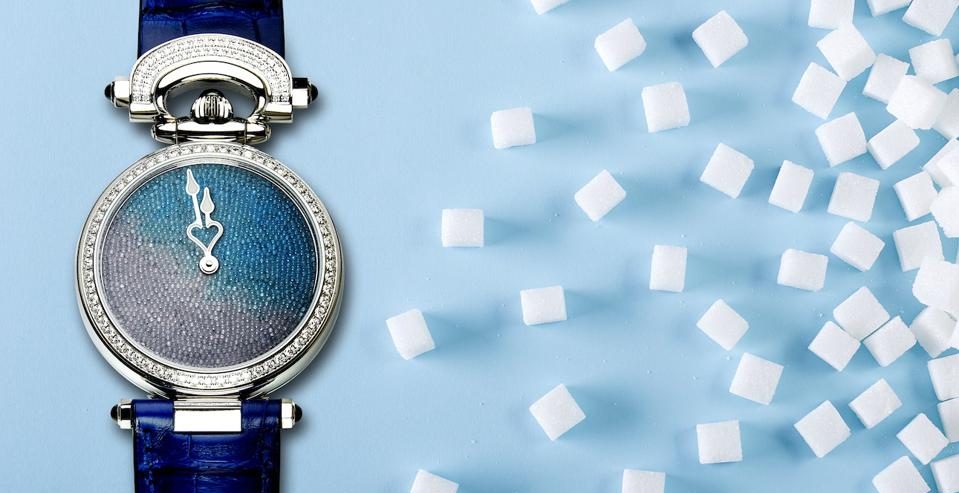 We have seen various watch dials, from solid metal pieces to innovative materials like wood. But the house of Bovet 1822 has taken the concept of watch dials as a blank canvas to another level. Hence, they have made history with this art form and material that's never used before for watchmaking.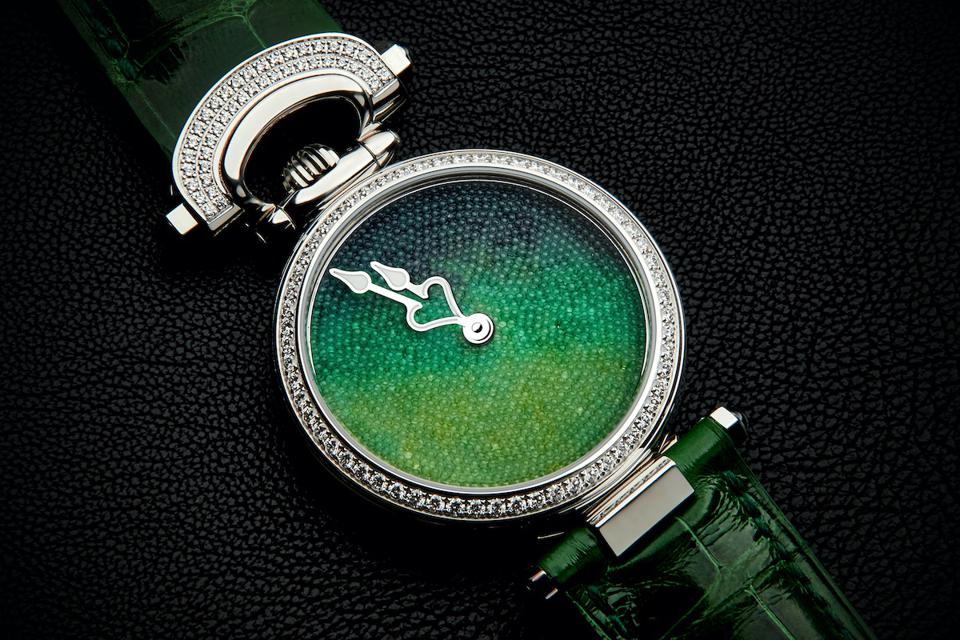 The idea of integrated pure sugar crystals in dials was originally of Pascal Raffy, owner of Bovet 1822. After two years of thorough research, testing, and development, the latest Miss Audrey Sweet Art watch is here.
How Bovet made Miss Audrey sweet?
The process of making this watch involves pure crystals being prepared in a way that its structure won't change when exposed to heat or light, as typically sugar does. After ensuring this, the crystals are selected or bifurcated as per their size. These are further painted according to the watch's design requirement.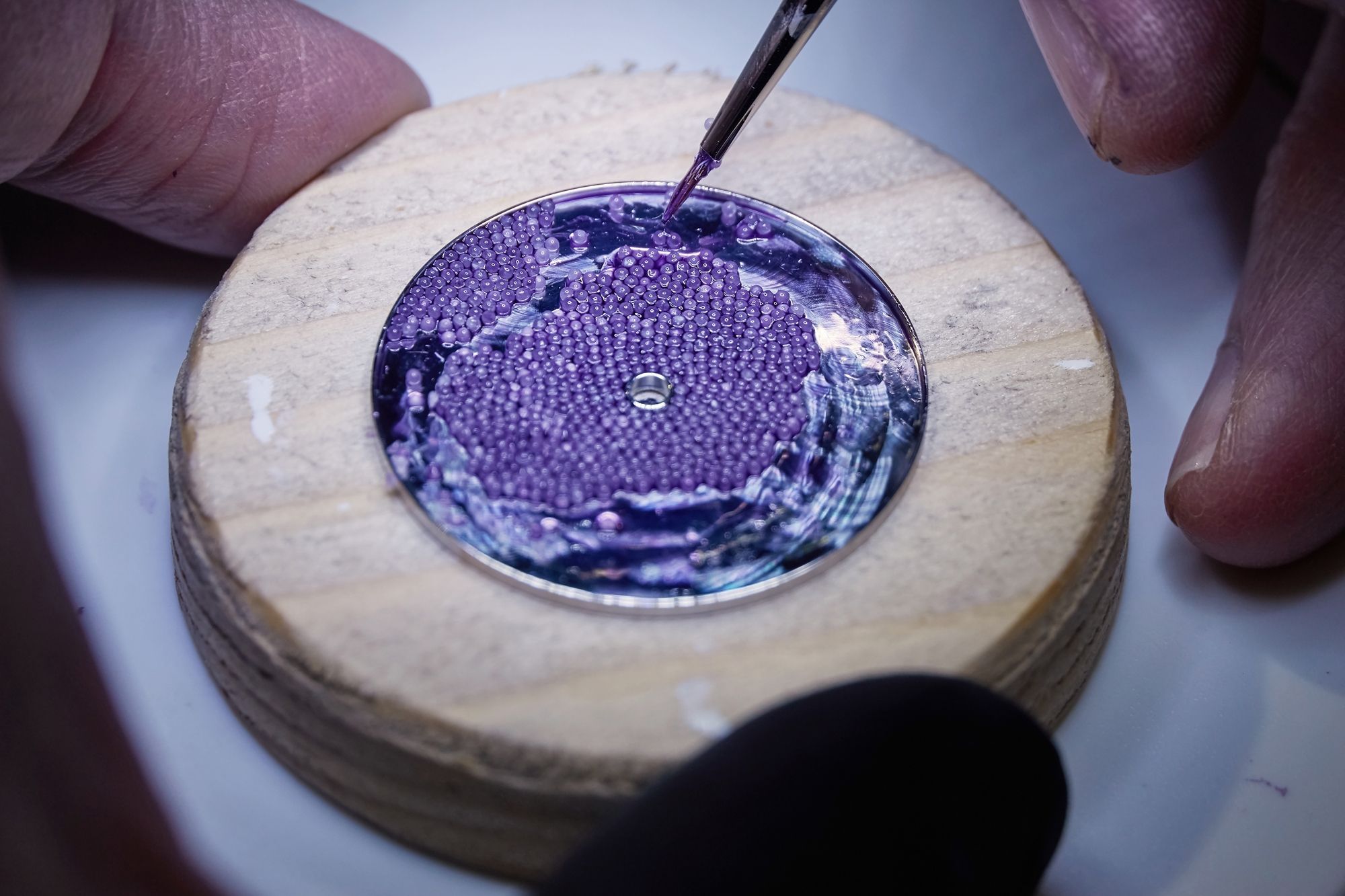 After organizing everything, sugar crystals are carefully hand-applied to the watch dial by expert miniature painting artisans at Bovet.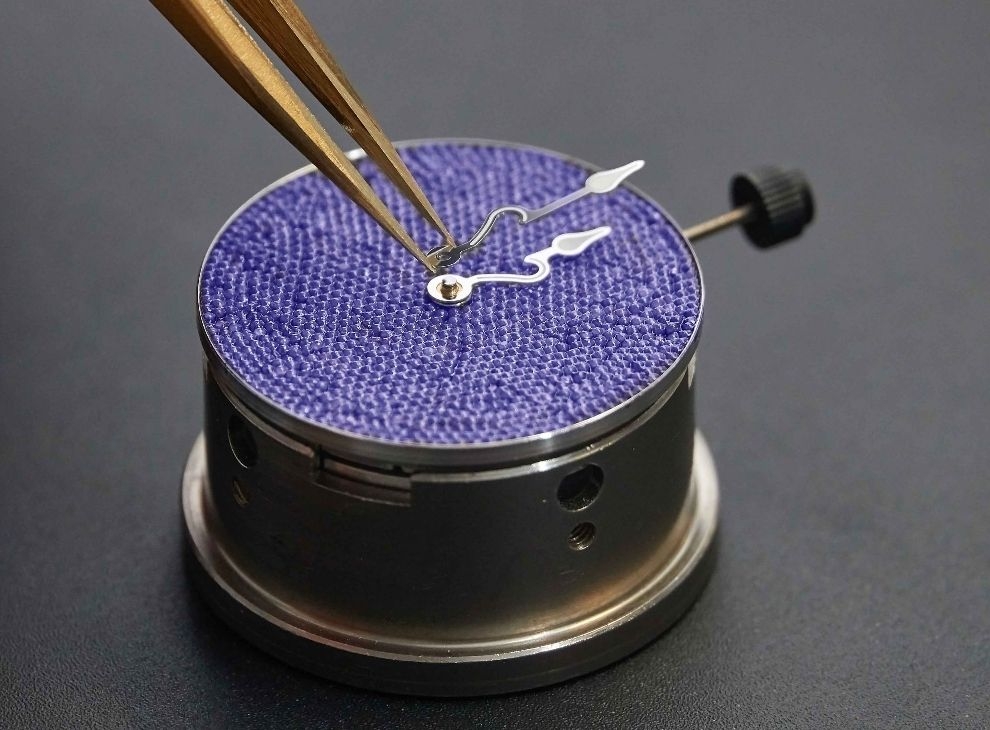 Just because of the handmade and artisanal nature of crystals, every dial completes the production procedure.
Literally a sugar-sweet deal by Bovet
The BOVET Miss Audrey Sweet Art comes in various colors, ranging from ombre hues to solid versions. Besides the mixture of sparkle and texture, the sugar crystals offer a whimsical and romantic feel to the overall watch.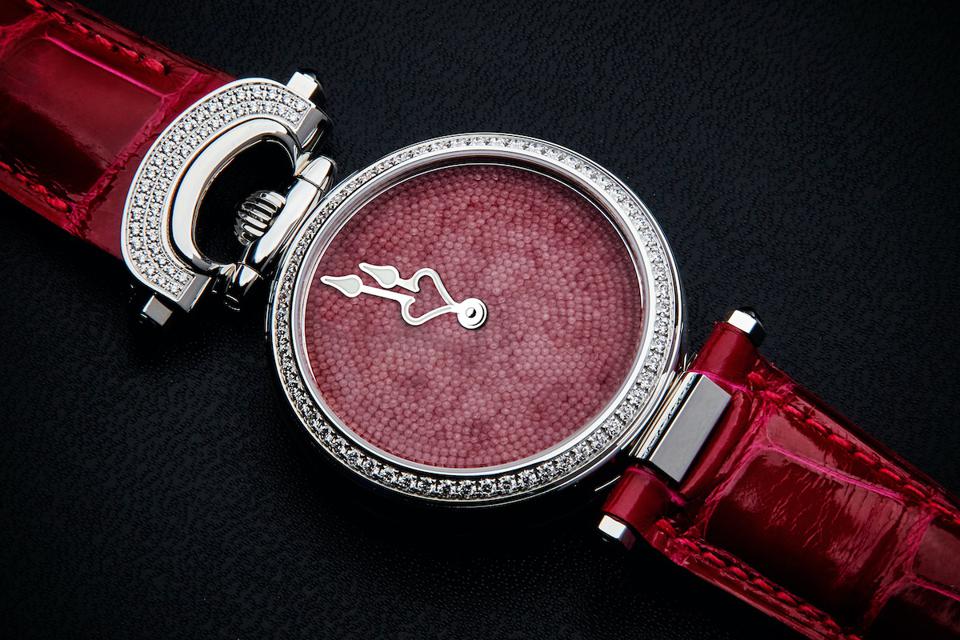 Since each dial is exquisite, it forms a distinct play on the sparkle and texture of each shade. You may feel confused while choosing the stunning gold-pink gradient and mystical black-green gradient.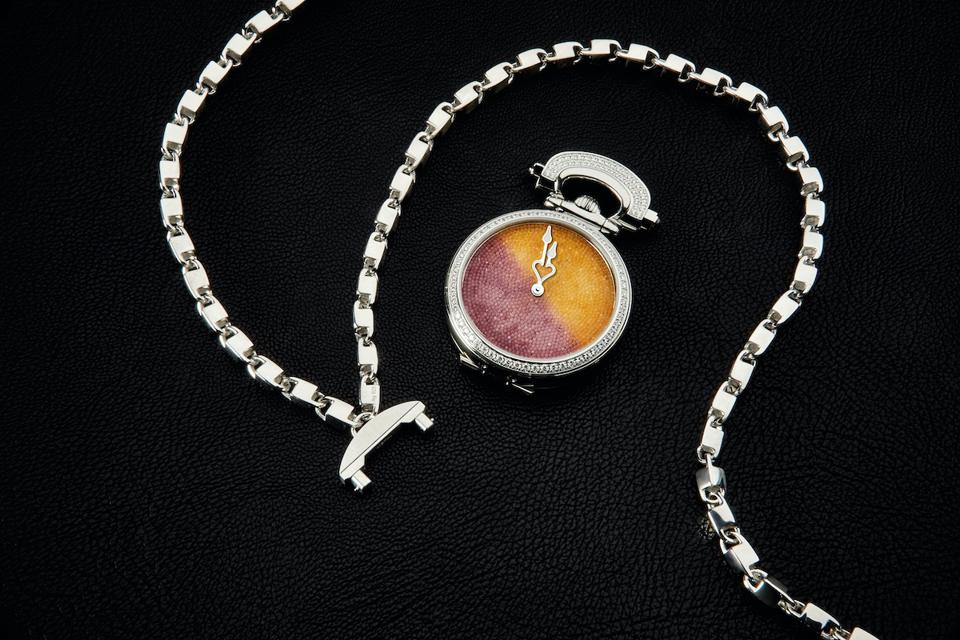 For making things much sweeter, the Miss Audrey Sweet Art watch is designed to be worn in three different ways. You can wear it as a pendant watch, a traditional watch, or a desk clock. The best part is that it doesn't need a separate tool for transitioning it in different forms. All thanks to its crown on the Fleurier Amadéo convertible case, it is convenient to convert it in three different formats.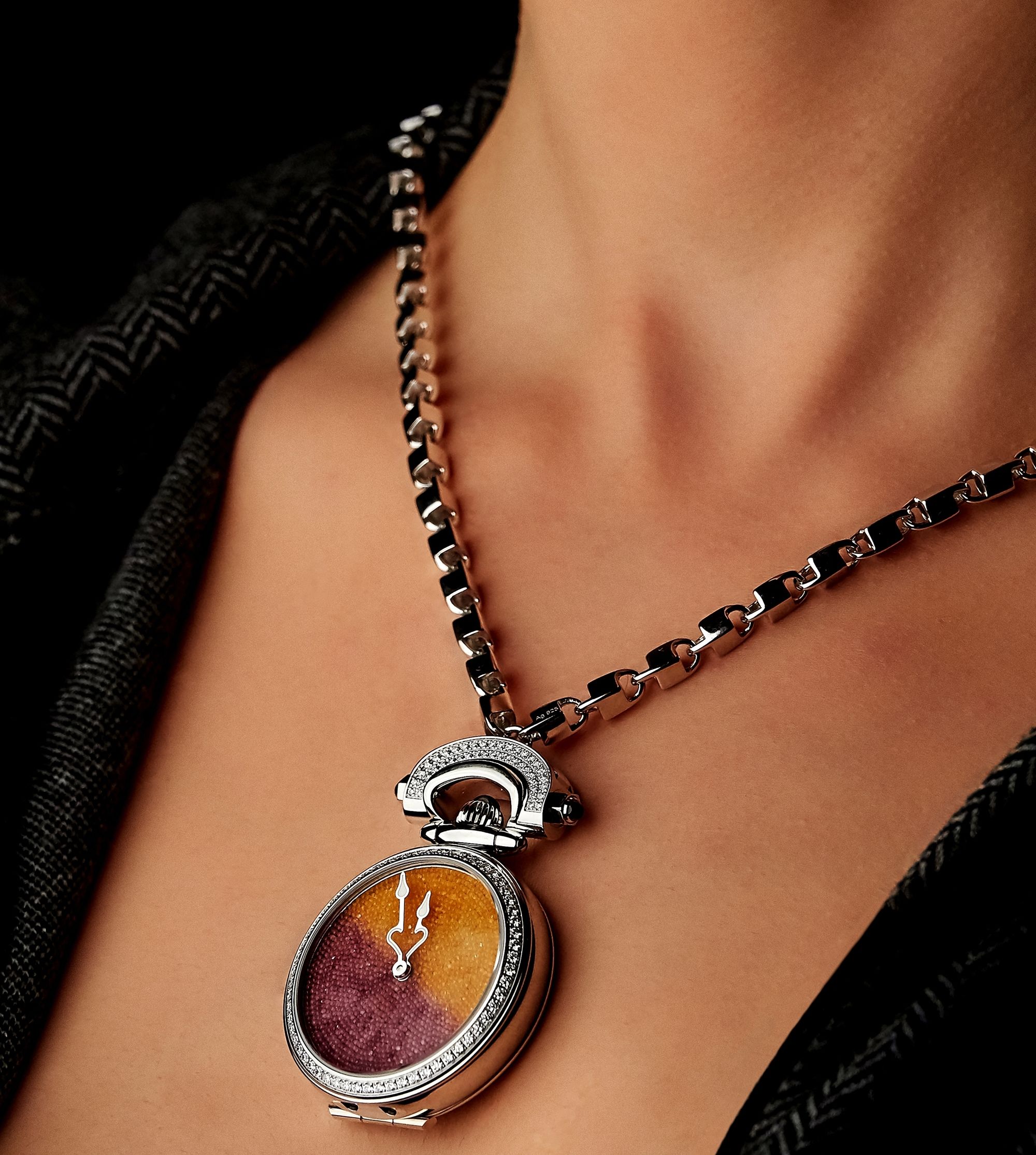 Speaking about its function, under the sugary dial, there is an automatic Calibre 11BA15, providing a 42-power reserve. It also has up to 30-meter water resistance. The bezel and bow are set with around 103 round-cut diamonds. Plus, its strap bolts and crown are set with the 0.72-carat sapphire cabochon.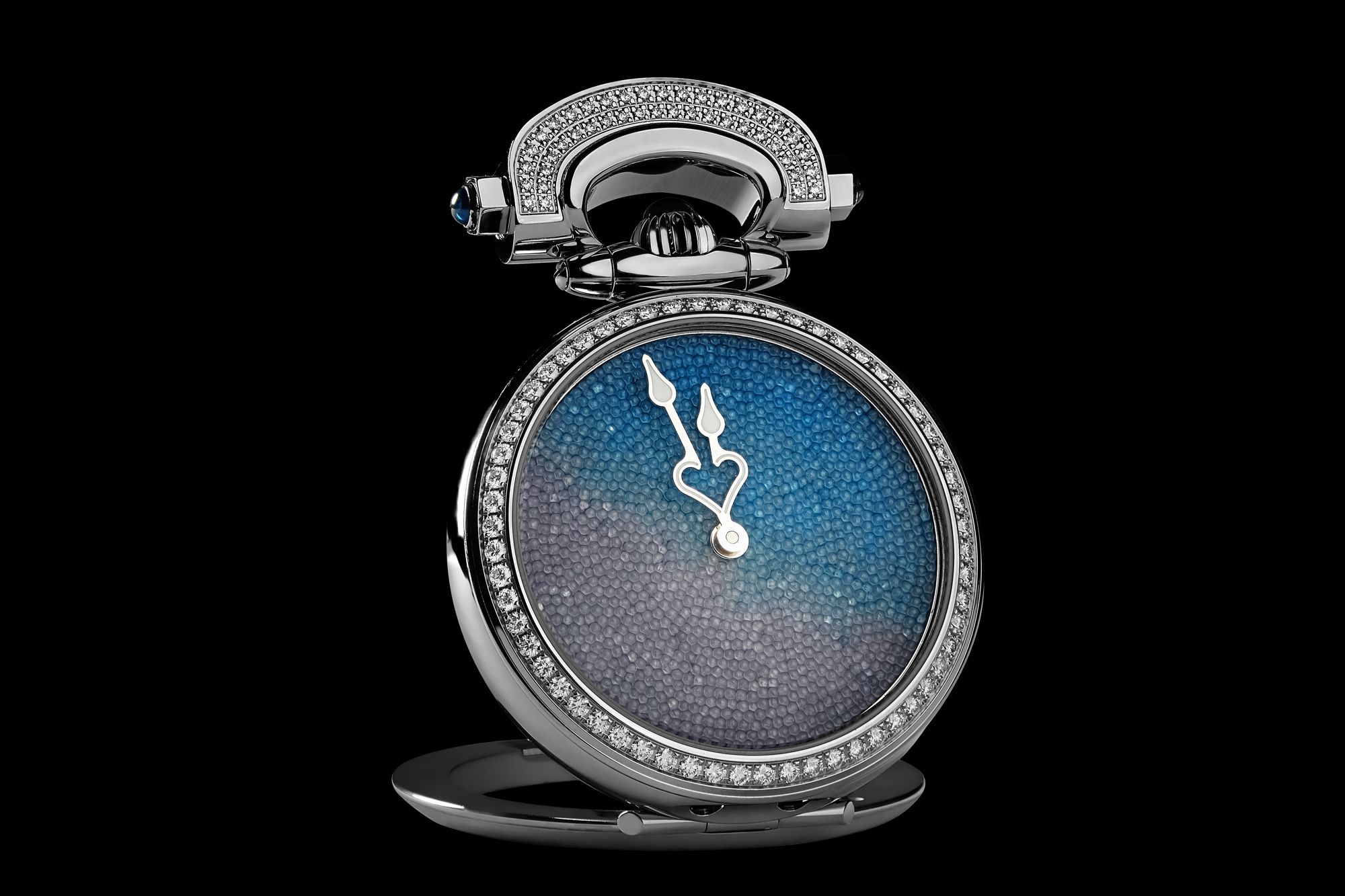 Wondering about its price tag? To buy the Miss Audrey Sweet Art watch, you need to shell out about RM116,000 (approx. $25,00000. For more information, visit the official Bovet 1822 website.