The team behind the Arevo 3D-printers has come up with the world's first custom 3D-printed carbon fiber electric scooter, Scotsman. What's unique about this carbon fiber electric scooter is that it can be 3-printed to the exact size and riding style of a rider.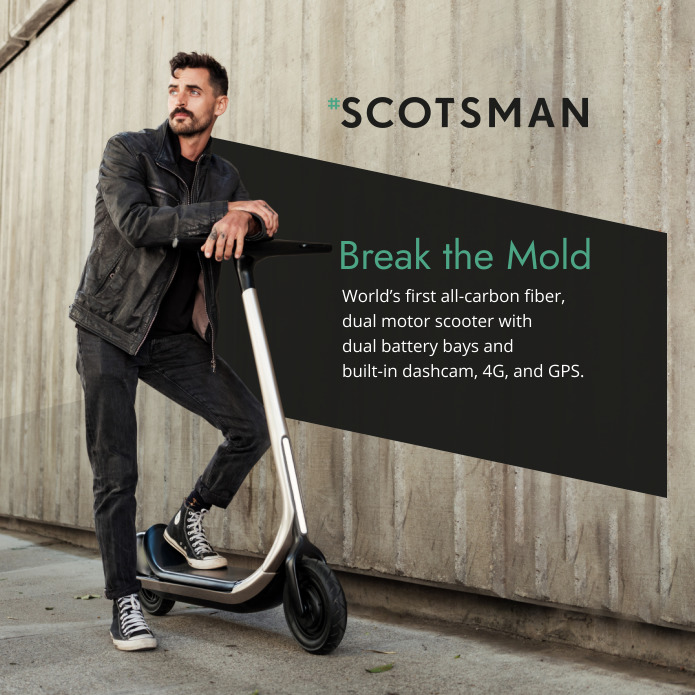 Scotsman 3D-printer e-scooter design & features
The electric scooter uses unibody construction. It means that everything is printed using carbon fiber composite in one go.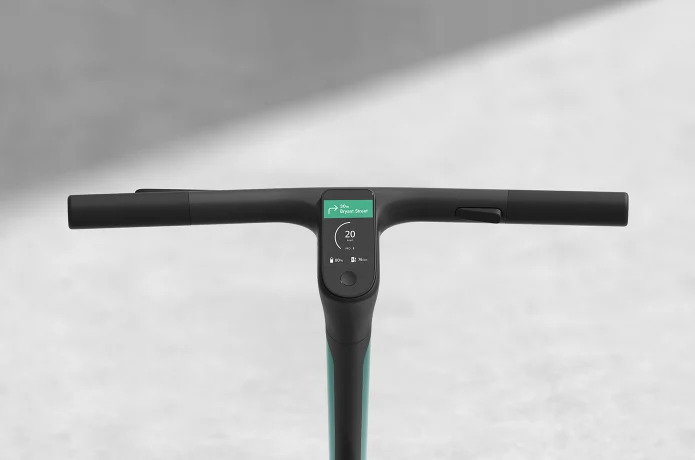 This enables the company to make a perfect-sized ride for each rider. It is possible due to its whole design that is easy to scale up or down accordingly.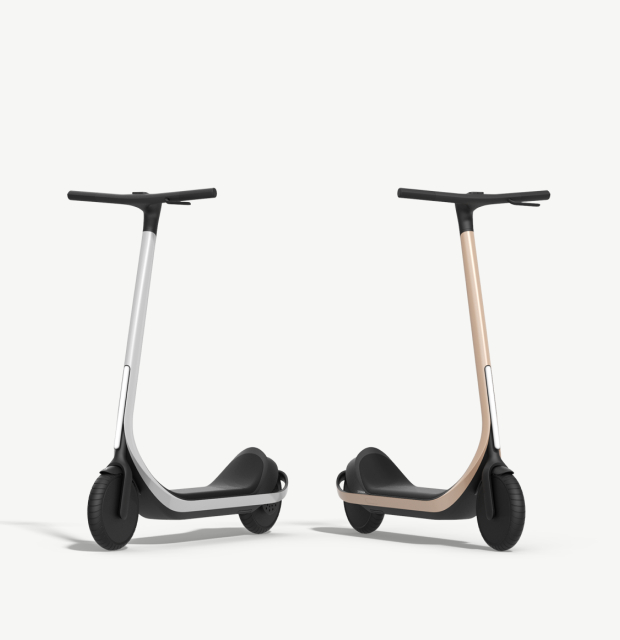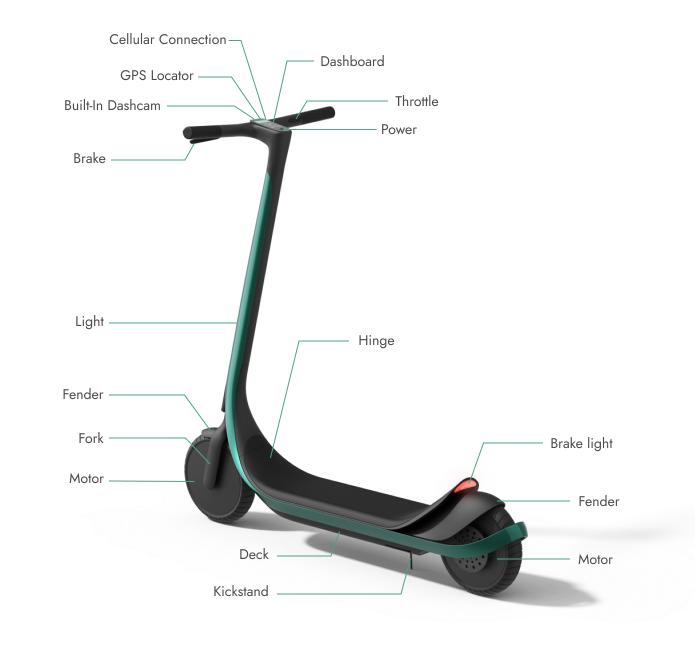 The longer stems are for taller riders and longer decks are for larger feet. The final dimensions of this scooter are printed and well-calculated as per riders' height, arm and leg length, weight, and desired to ride position.
The only areas where you will not find carbon fiber are embedded tech and powertrain. The scooter is not just good-looking, but also a powerhouse. There are various power levels – 500W, 1000W, and 2000W.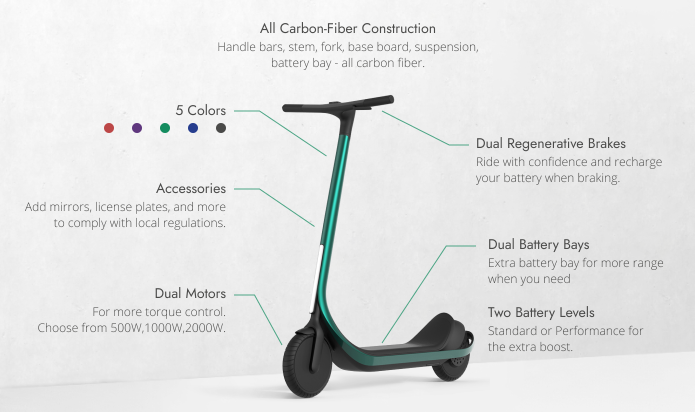 Each of these includes a pair of motors for all-wheel drive. It translates into top speeds of around 19, 31, and 45 mph respectively.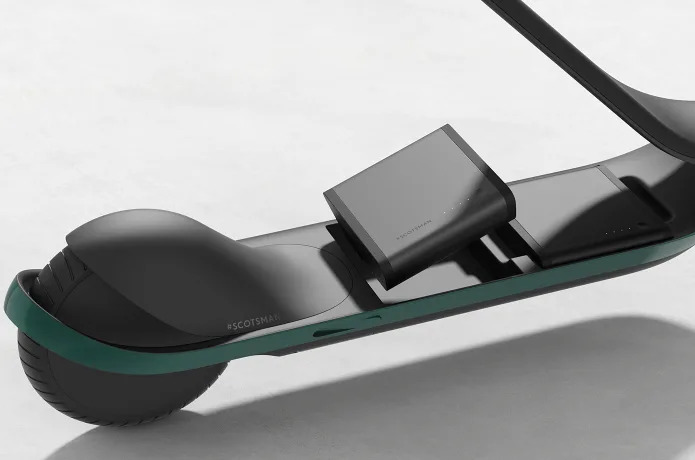 The dual motors in the bike ensure dual-wheel regenerative braking. It also includes a disc brake for those that enjoy the effortlessness of friction braking. Besides that, there are two batteries.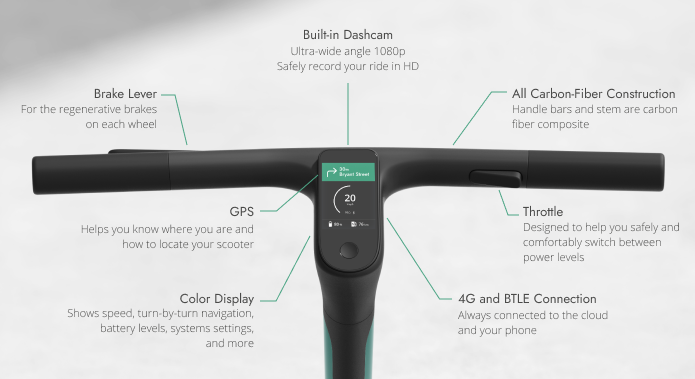 The 500W and 1000W versions of this bike are each paired with 500Wh batteries. Meanwhile, the 2,000W version comes with 550Wh batteries. This company claims a maximum range of around 70 miles with a lower speed mode.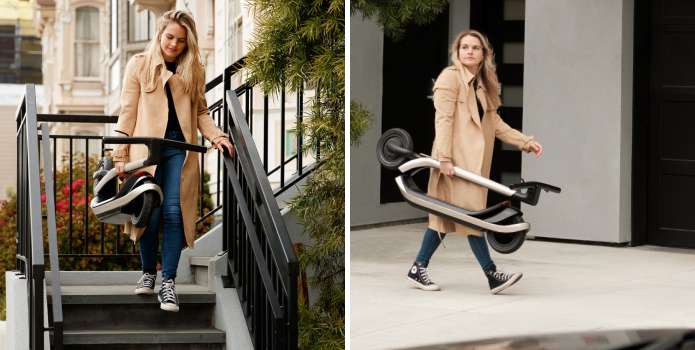 The batteries are also removable from different compartments under the deck. It even features USB-C ports for using it as rechargeable power banks to juice up cellphones and laptops when they are not powering the scooter.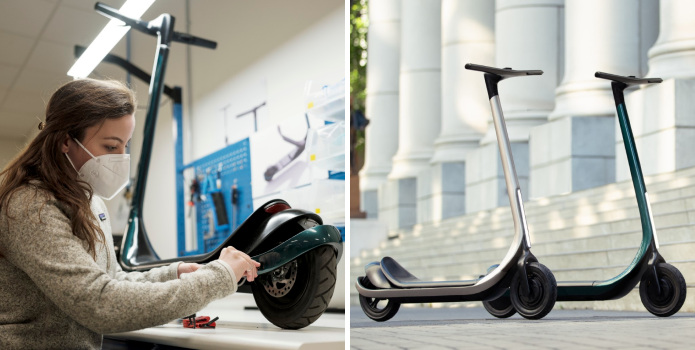 Another good thing about Scotsman is that it's fully connected with a cellular connection, always-on GPS, and Bluetooth. It does not just allow interesting features for the rider like the ability to lock/unlock digitally, but also enables the Find My Scooter feature to act as an anti-theft device.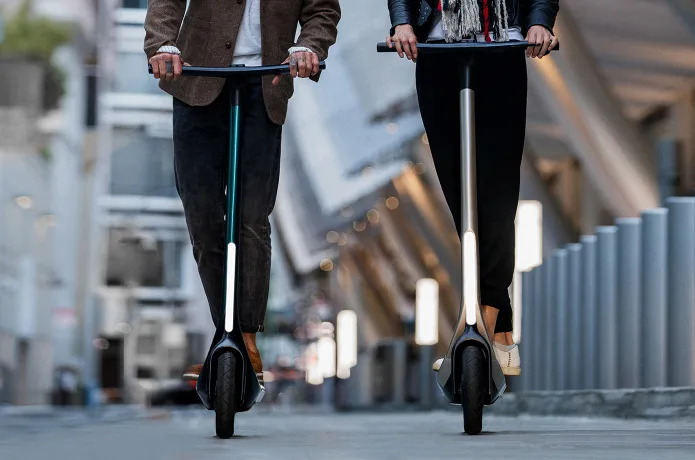 There is also a 'Record My Ride' feature, which uses an integrated dashcam in its handlebars for allowing riders to record a trip. The dashcam is useful for recording certain incidents as well. The handlebar also has an LCD screen that offers complete ride data at a glance, like distance, speed, and battery charge level.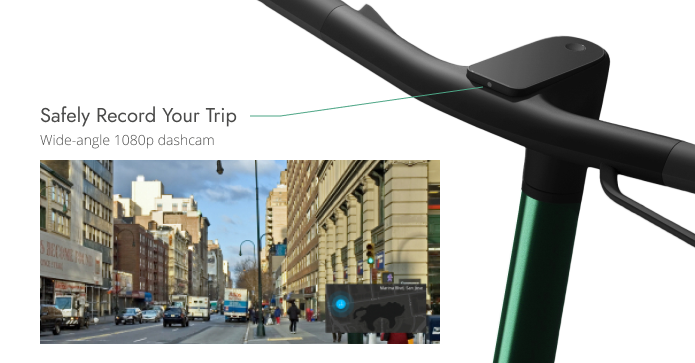 The Scotsman comes with proprietary composite suspension and large 10" air-filled tires. It also comes with an innovative folding mechanism, which is created in the deck rather than the stem, for increasing the safety and rigidity of this scooter.
Scotsman carbon fiber e-bike price & availability
Available in five color finishes, you can pre-order Scotsman on Indiegogo, with a shipping date in December. However, the price is not on the cheap side. The cost for the three models are $2,999, $3,499, and $4,499 respectively.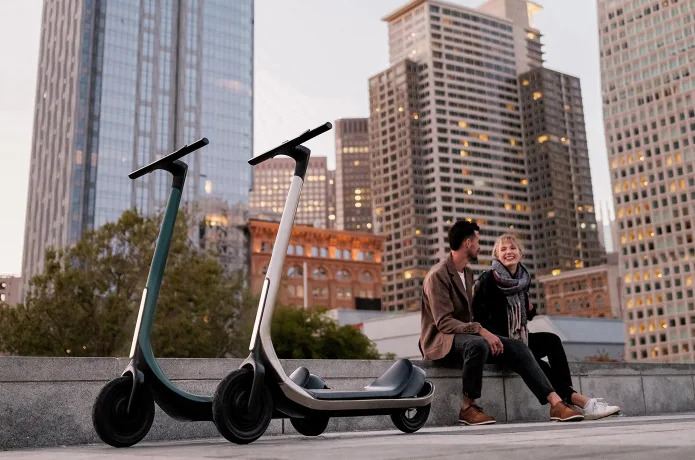 But as a promotional pre-order, the Scotsman is available on sale with reduced prices of about $1,399, $1,599, and $1,999 for all early-bird backers. At these prices, you will get a fully customized 3D-printed carbon fiber scooter. It also comes with dual batteries and fast speeds, making it a pretty cool deal.