It is said that no two snowflakes are similar. However, you may not have gotten a chance to closely see the stunning intricate details of these crystal formations. But, snowflake photography has come a long way over the last century. 
Now, photographer and scientist Nathan Myhrvold has taken it to another new level by capturing the world's highest resolution snowflake images with a specially crafted camera.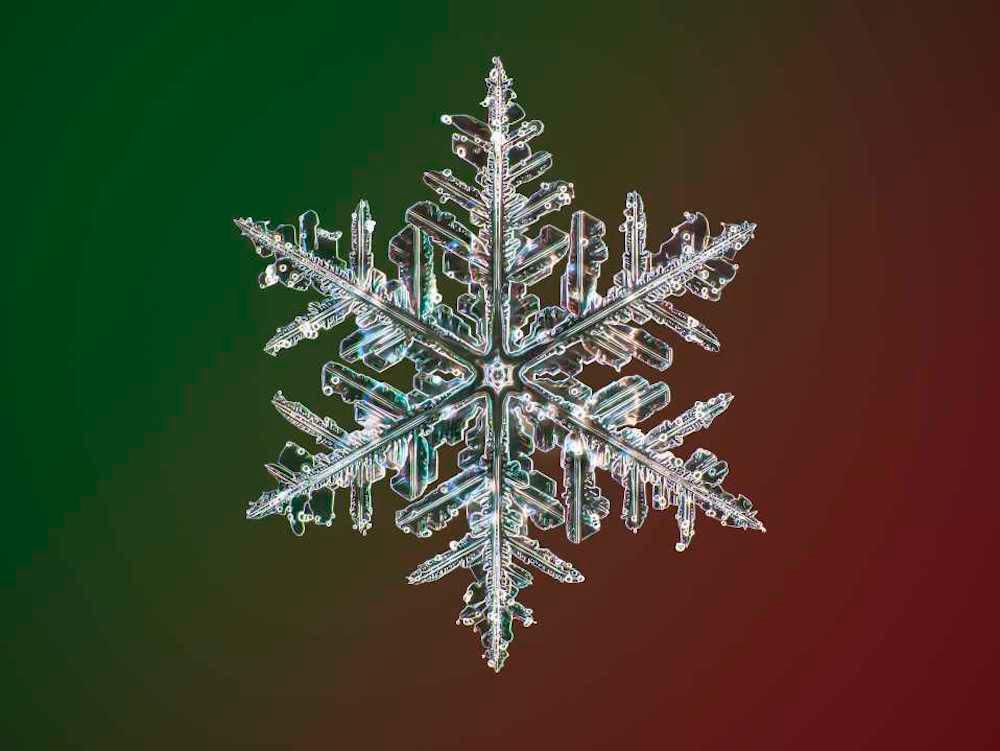 According to the photographer, the biggest challenge of capturing snowflake images is that these are tiny and fragile, measuring only a few mm across. Plus, a snowflake can easily melt in a few seconds. That's why he had to capture images in a location in temperatures up to -20-degrees in Yellowknife in Canada's Northwest Territories and Fairbanks in Alaska.
How Myhrvold Captured Highest-Resolution Images of Snowflakes Images?
To create the highest-resolution images of snowflakes, Myhrvold (former Microsoft CTO-turned food photographer) spent around 18 months to design and build a custom-made snowflake camera that enabled him to capture the lacy and delicate structure of snowflakes up close.
In a statement, Myhrvold, said, "Snowflakes are a great example of hidden beauty. Water, an incredibly familiar thing to all of us, is quite unfamiliar when you see it in this different view. The intricate beauty of snowflakes derives from their crystal structure, which is a direct reflection of the microscopic aspects of the water molecule."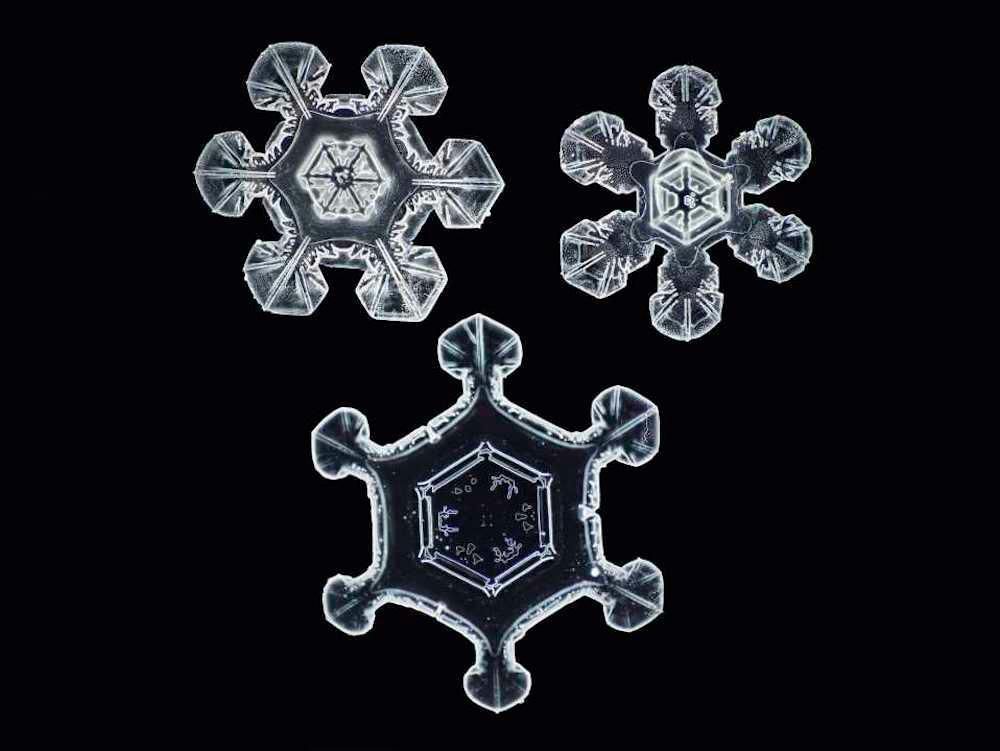 To keep snowflakes intact for the longest time possible, he further incorporates a cooling stage within the camera from which he shot the specimens. He also opted for pulsed high-speed LED lights on a microscope that eliminates both vibrations and heat transfers to prevent the specimen from destroying the specimen or any blurry effect on the photography.
This new camera also includes an artificial sapphire lens that's built using carbon fiber, which won't shrink or grow in extreme temperatures. Furthermore, the images are shot with a high-speed shutter at only 500 microseconds.
Remarkable snowflake images
This makes it the world's biggest breakthrough in the field of snowflake photography after Vermont farmer Wilson A. Bentley, who captured the first known photographs of snowflakes in 1885. Nicknamed Snowflake Bentley, he further went on to creating 5,000 photographs of what he called "ice flowers," donating 500 to the Smithsonian Institution. His snowflake images were also featured in the collections of the Metropolitan Museum of Art in New York.
Even ninety years later, snowflakes remain an amusing epitome of natural beauty, if one can look it closely. According to Myhrvold, most snowflakes are not perfectly shaped as these are fairly simple hexagonal plates. Their shapes can change instantly, so one needs to capture those quickly to get a perfect shot.
Check out Myhrvold's snowflakes images and share your views of these highest-resolution pictures ever.