The transitional or photochromic lenses are so cool. They can instantly transform from a dark shade to clear glass, as per the light falling on them. These are really useful for people with prescription glasses who don't want to carry separate sunglasses with them. But have you ever wished to have more control over the tint of glasses?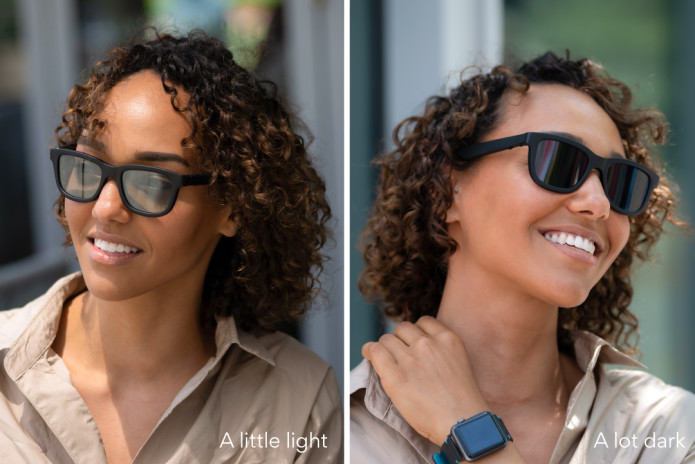 If so, you're in luck! Ampere has just announced its new pair of smart sunglasses with electrochromic lenses. Dubbed Dusk, the electrochromic smart sunglasses can be controlled via the accompanying smartphone app. It means that using the app enables users to control the tint of their glasses.
Dusk smart sunglasses measurement & features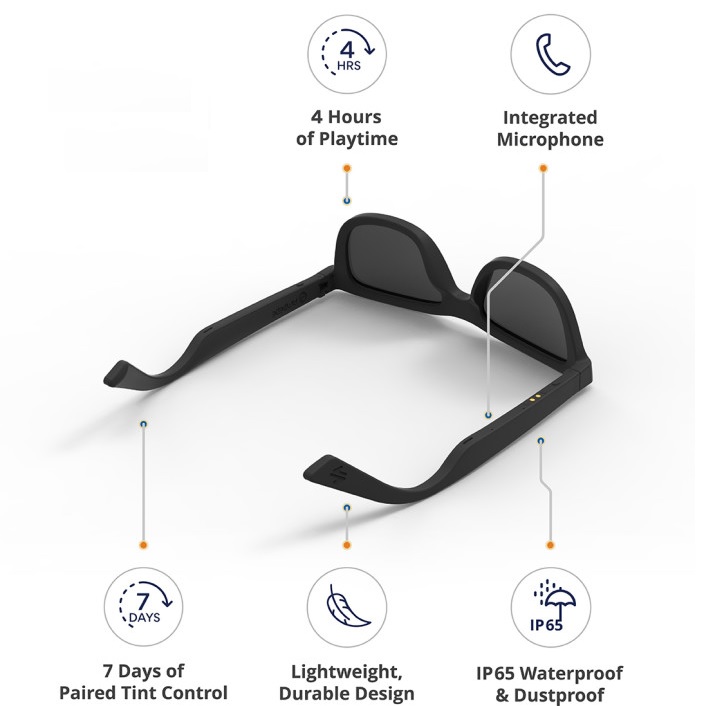 The advanced and innovative dusk smart sunglasses measure 141 x 166 mm and weigh 26g.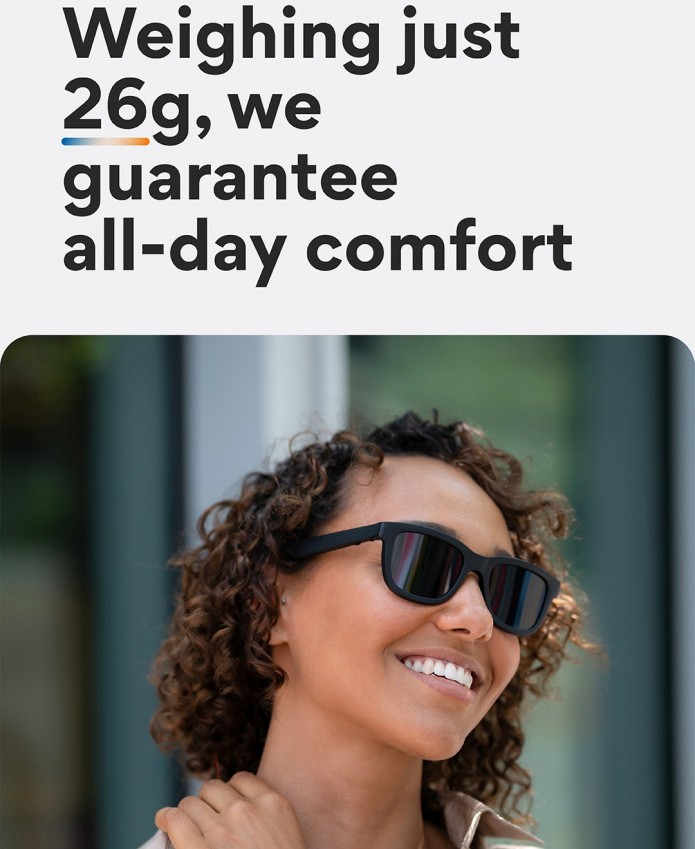 Boasting the classic Wayfarer-style design, this pair of sunglasses comes in a matte-black finish and ergonomic contours. Plus, these are intended to deliver the utmost comfort to the wearer.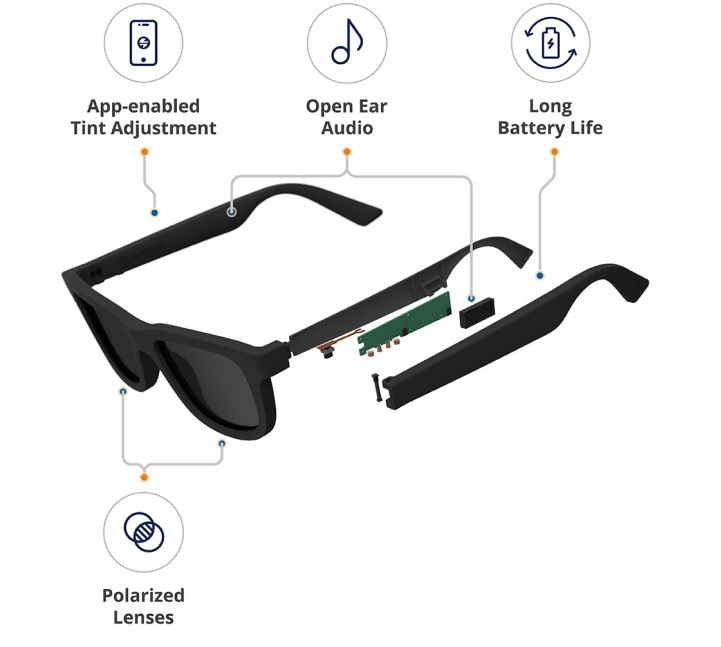 These sunglasses are also IP65 water- and dust-proof rated. So, you can easily take them around the pool or beach without letting environmental factors ruin your shades.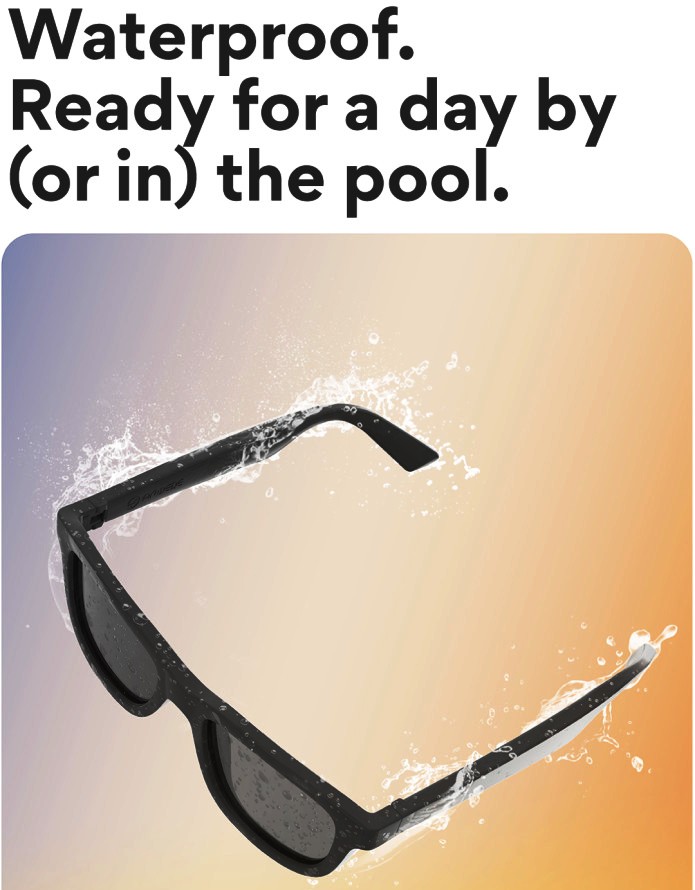 As per Ampere, it takes just 0.1 seconds for making the changes. It is very quick compared to the traditional lenses that usually take longer to transition from dark to light.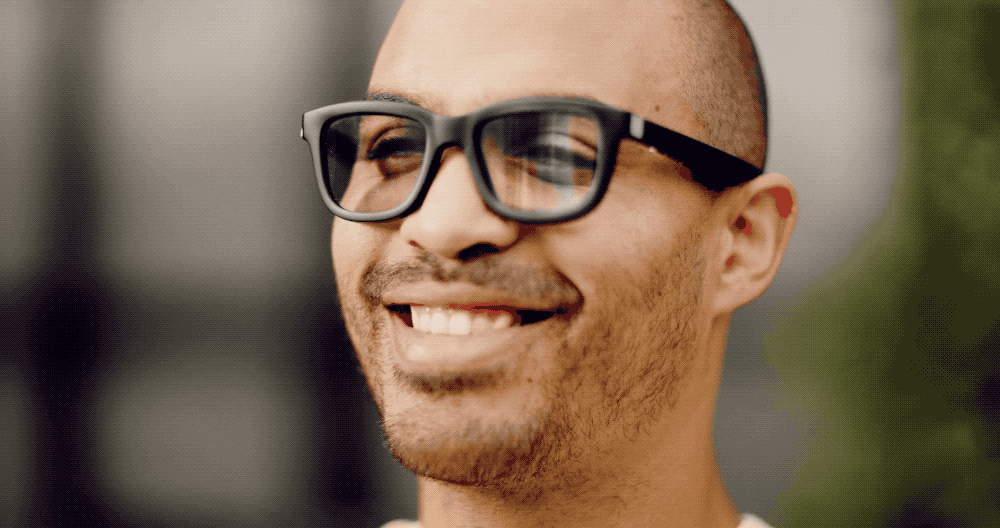 Since the sunglasses come with a smartphone app, the users can easily save their desired settings. So, it's easier for them to switch between various shades.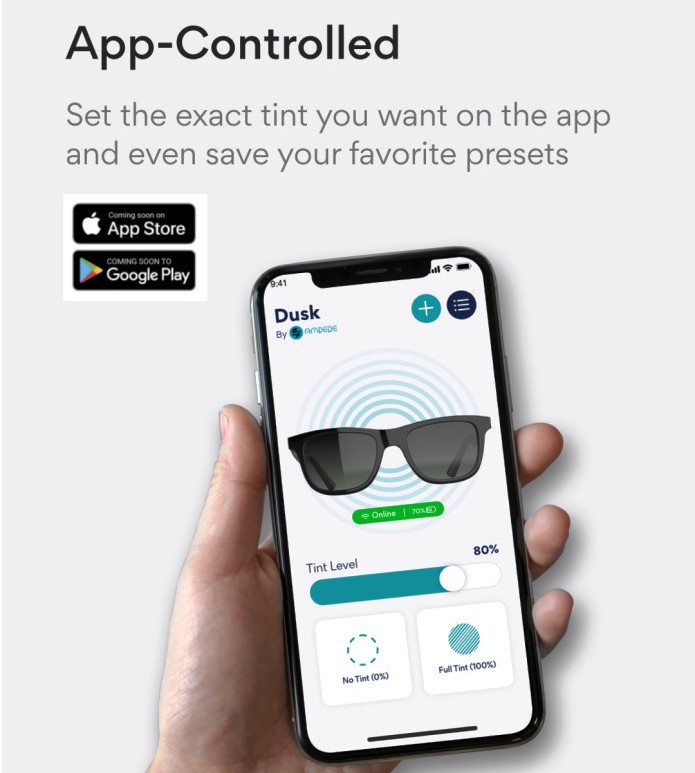 Smart Sunglasses with Open Ear Audio
Besides the app-controlled tint, these smart sunglasses even come integrated with built-in speakers. The speakers are available in the form of an open-ear audio system. So, you can listen to audio without requiring headphones. Meanwhile, you also stay aware of the surroundings.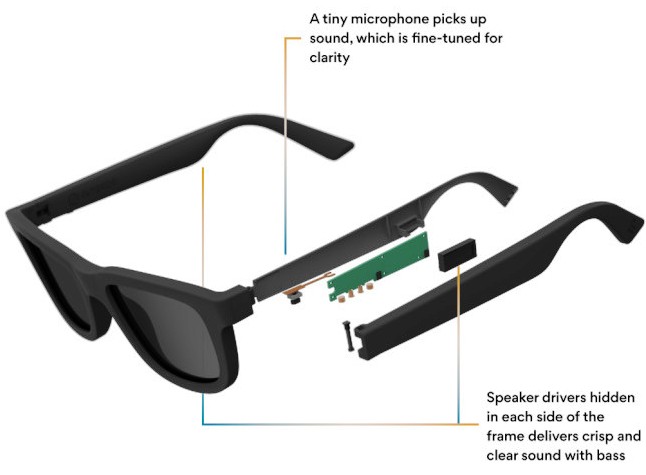 There is also a built-in button and a microphone to launch Google Assistant or Siri. Using the hidden speaker drivers on either side of the TR-90 frame, you can answer calls hands-free, as well as activate your phone's voice assistant.
The company has even designed the Dusk to pair with Apple's new AirTag. There will be extra space in the charging case to place the tracker.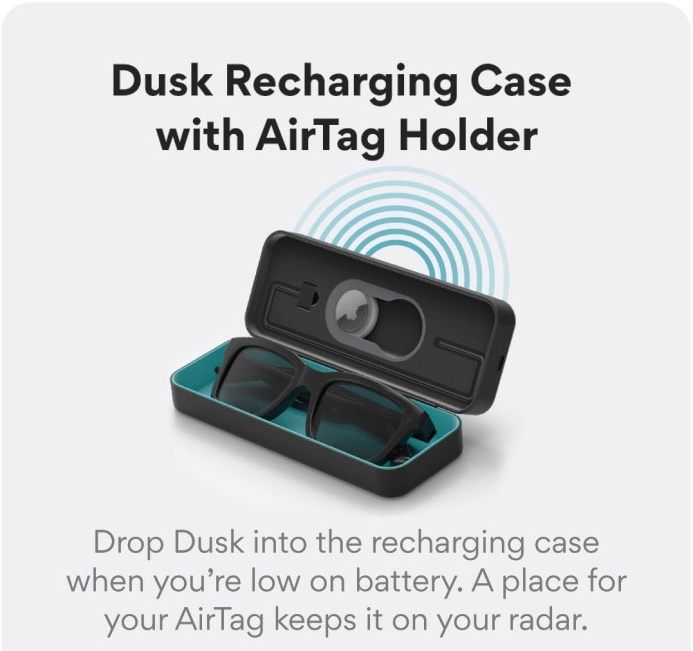 In addition, the sunglasses come integrated with a built-in rechargeable battery that provides 7 days of battery life for app-tint control.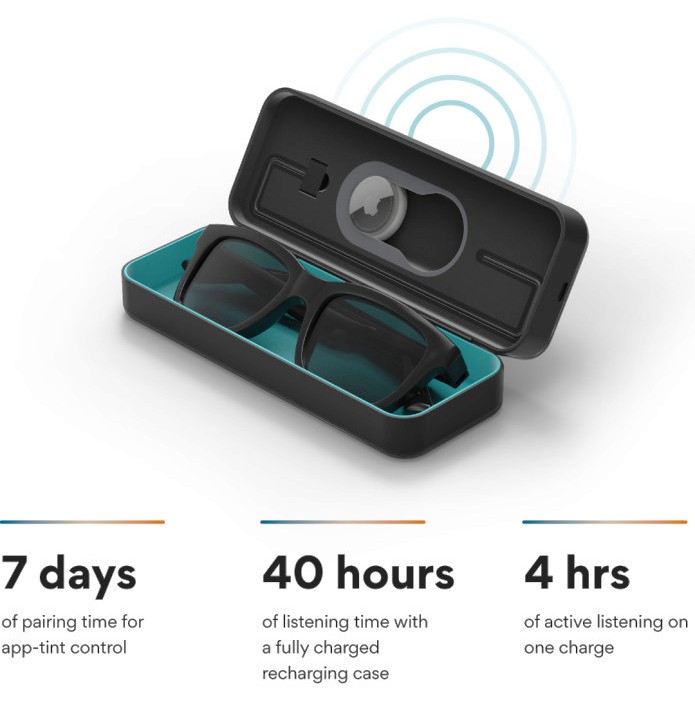 Plus, it offers 4 hours of active listening experience between charges. The custom charging case of the sunglasses can further extend the battery life by multiple charging.
Ampere Dusk smart sunglasses availability
Through a crowdfunding campaign on Indiegogo for Dusk, Ampere has raised $280,986 of just of $15,000 funding goal with the help of 1,034 backers.
You can also pledge $249 to preorder the electrochromic smart sunglasses. For the lite version, you need to spend $179. But the lite version comes without built-in audio and microphone. Both the models will be shipped in August 2021.