In the past decade, 3D-printed things have become quite popular among people looking for ways to add convenience and innovation to their lives. The same idea is probably behind the design of YouTuber, Ivan Miranda's 3D-printed, turbine-powered rain hat. It blows rain away while keeping the user dry.
Miranda describes it as an innovative umbrella with a twist to keep you more protected against raindrops.
The process of 3D printing the rain umbrella hat
In the rain, this hat generates air discs around the user so that he or she doesn't get wet. You can check out the full YouTube video to know more about its functioning.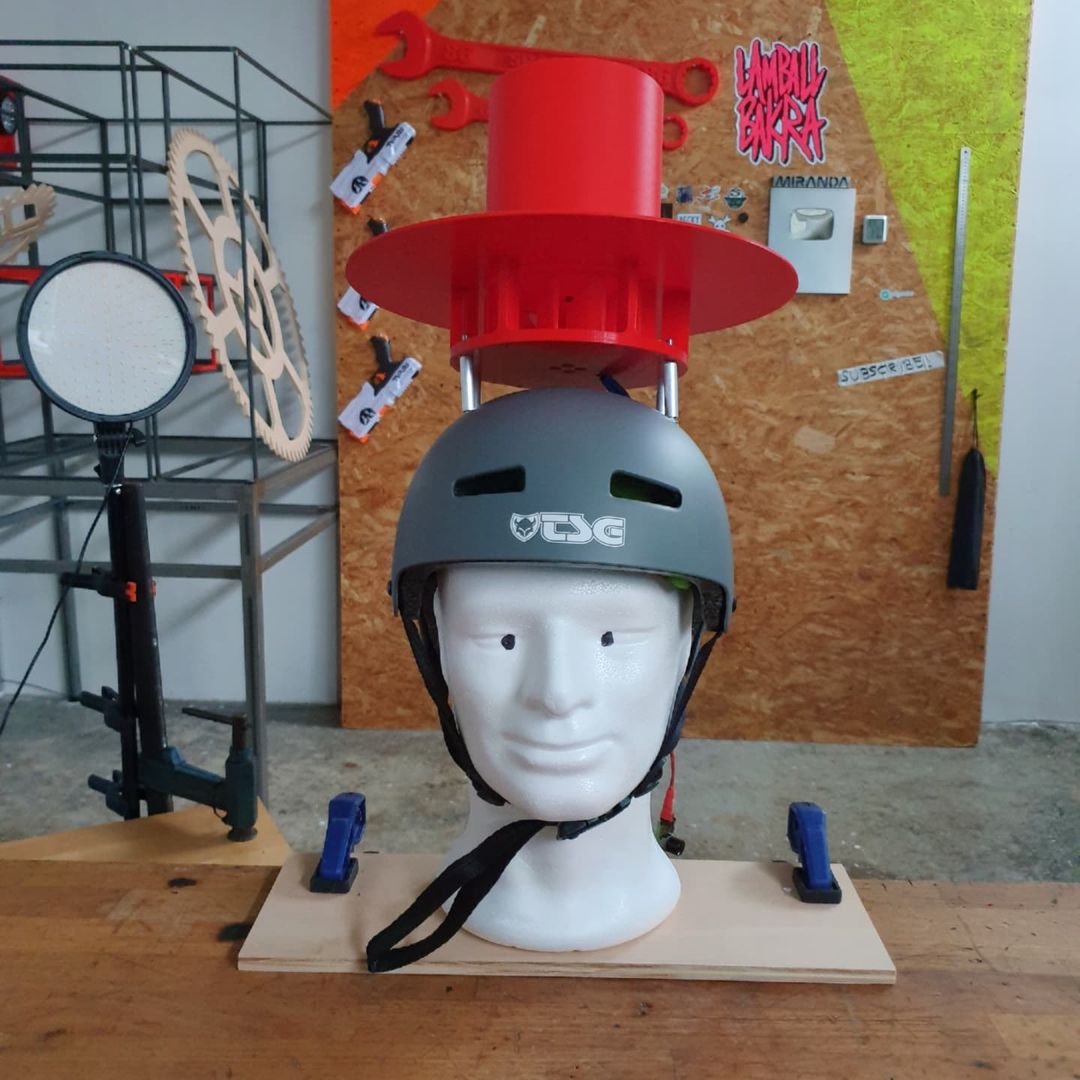 The video starts by showing how the umbrella was created.  The process began with the 3D printing of an impeller and powering it through a brushless DC motor. But Miranda faced some challenges in the printing process. Wearing a 3D-printed rain hat that is poorly done may cause damage to the user's skull.
Moreover, the prototype umbrella did not work for a long time due to vibrations it caused and design problems. To resolve the issue, Miranda found ways to seek a good head alternative. After solving the problem, he noticed that the 3D-printed umbrella hat still required more power.
For doing so, he used an electrical ducted fan (EDF), which is a typical product that is often seen in motor-powered devices. Furthermore, cheap materials were used to create this device and to make it more accessible.
Testing ducted fan umbrella hat
According to Hackaday's report, the experiment by a more powerful umbrella source worked well, in the demo video, you can see how the YouTuber made use of shower water to show how this 3D-printed turbine umbrella keeps rain away.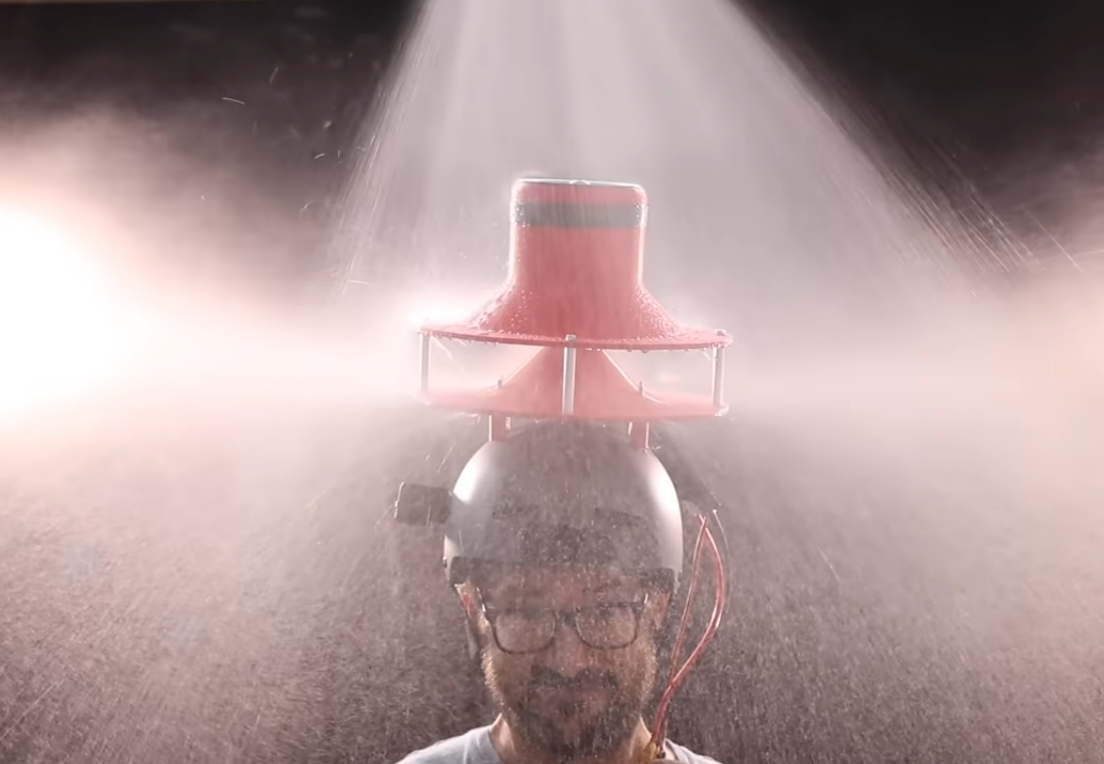 Although this test was successful, YouTuber said that he still got a little wet from behind and sides. He thought that it happened because of the smaller opening area around the hat. It leads to the emergence of low pressure on its top section.
He further attempted to decrease the size for observing if the high flow of air occurs around the hat. In the third attempt, the electronics professional succeeded and didn't feel any water around him.
Even after the successful testing, Miranda warned the viewers that this 3D-printed umbrella is very noisy and dangerous too.
We think that no one would risk their lives wearing such a hat just to keep raindrops away. What's your take on this bizarre device?