Boundary Layer Technologies, a California-based marine technology start-up, has recently unveiled its latest fully electric highly efficient hydrofoil ferry concept. Dubbed ELECTRA, this new electric hydrofoil ferry boasts a range of around 100 nautical miles and a cruising speed of 40 knots. This makes it the world's fastest and longer range hydrofoil ferry, with twice the range and speed of the existing electric ferries.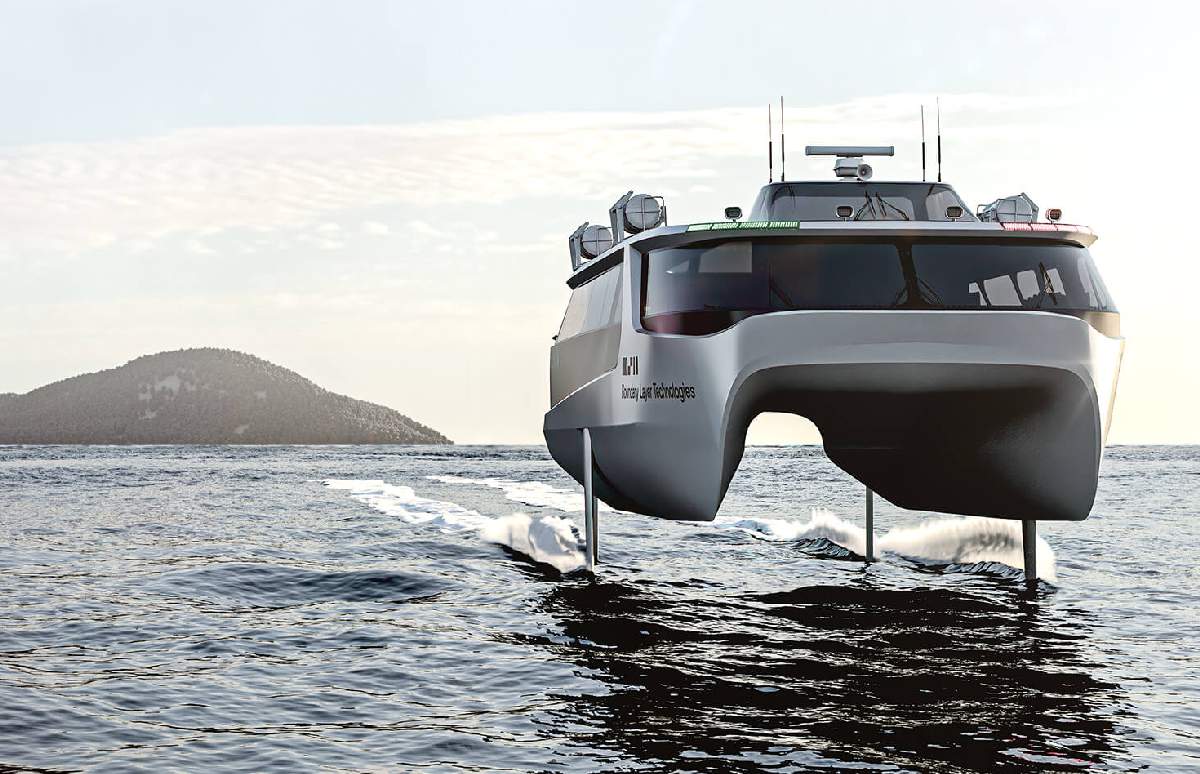 Besides that, this ferry offers a decrease in operating expenses (i.e. Opex) by 35% than the fossil fuel-burning ferry alternatives. Due to this, the electric ferry also helps the operators to de-risk future expense uncertainties due to emission trading schemes and carbon taxes that are becoming highly commonplace worldwide.
How hydrofoil works?
Initially, at low speeds, the hydrofoils and hull of the ship is submerged in the water. As the ship gains speed, the hull is raised due to the lifting force created by the rising speed and hydrodynamic design of the ship.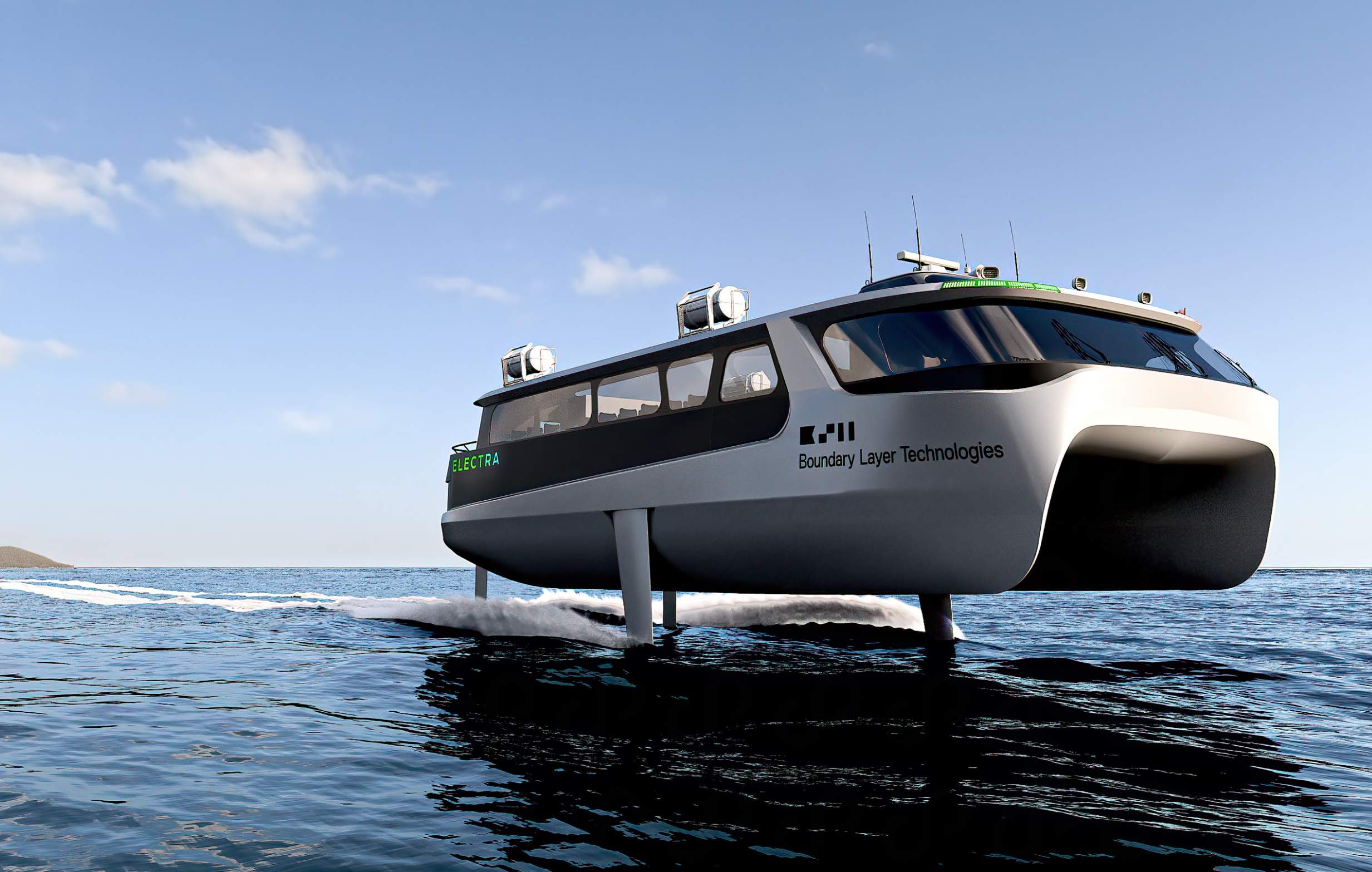 When the ship reaches a specific velocity, the hull surface about the water and lift generated by the hydrofoils equal to the total ship weight.
ELECTRA boasts proprietary hydrofoil technology
The fastest speeds and longest range of ELECTRA are all thanks to its podded propulsion system and proprietary hydrofoil technology. These technologies also help in reducing carbon noise by around 20 decibels than conventional ferries. Its foiling system even has excellent ride comfort and seakeeping facilities.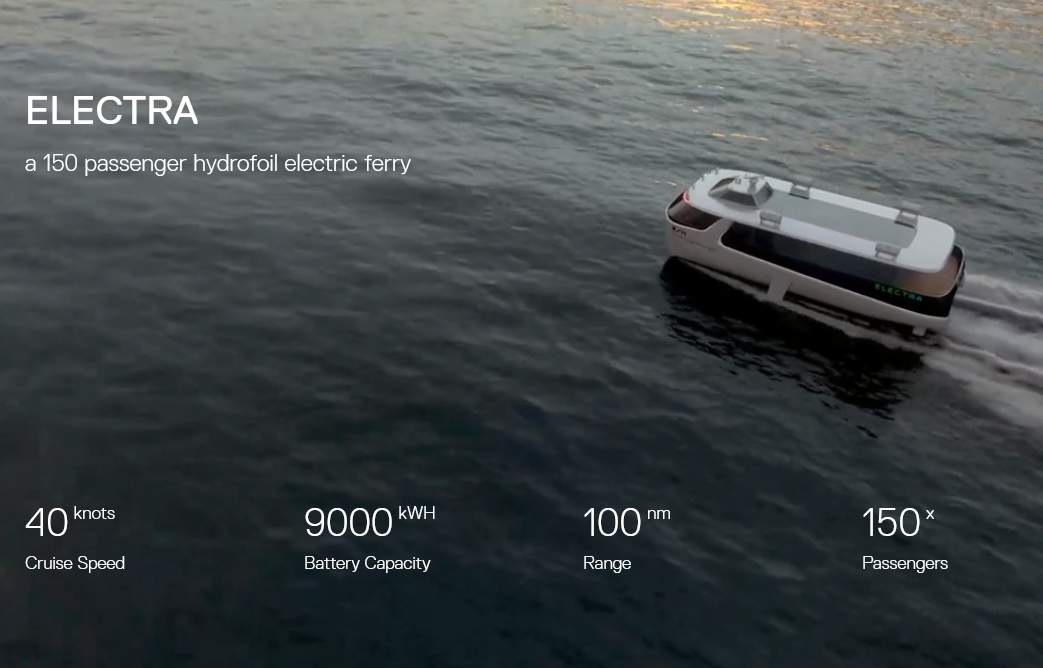 Powered by a 9,000 kWh battery capacity, ELECTRA can carry around 150 passengers. According to Ed Kearney, CEO of Boundary Layer Technologies, the reduction in vessel drag by the factor of two has halved the powering needs of this electric ferry.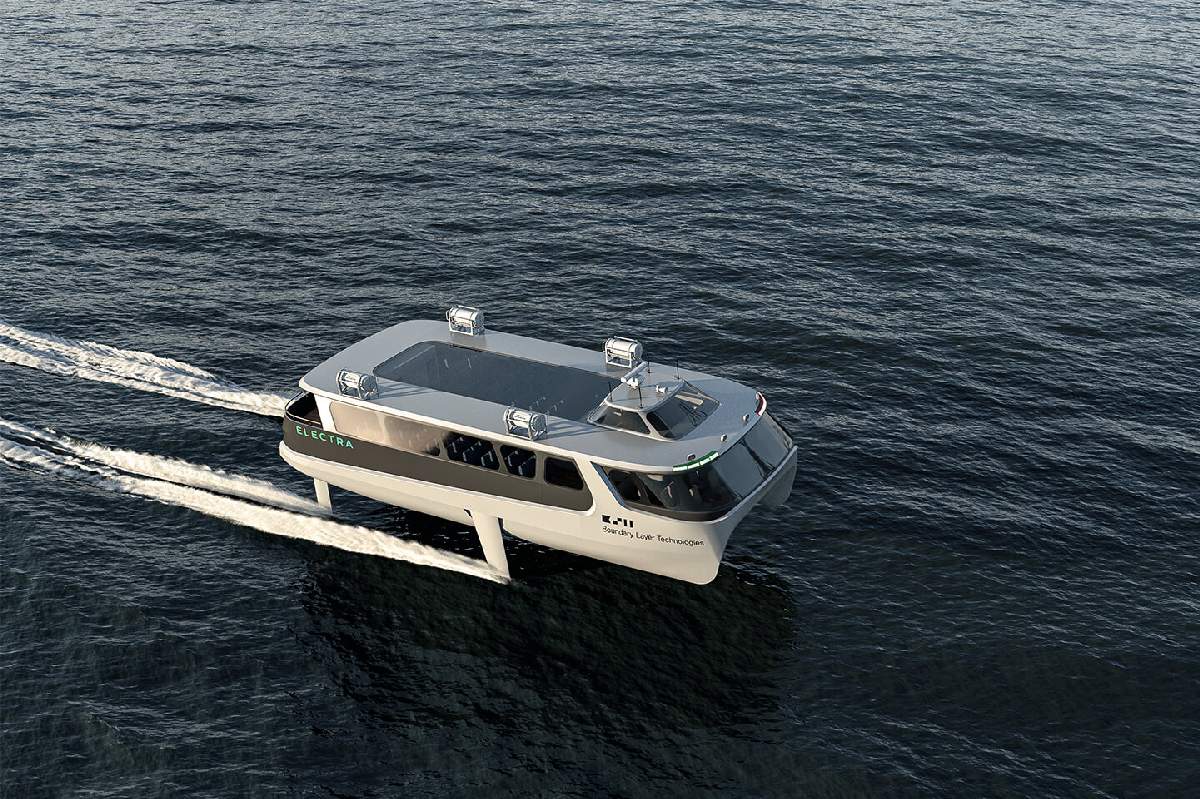 Due to this, its speed and range are increased two times. This further opens the door for the electrification of various ferry routes worldwide.
Covers far-reaching routes with 3 hours of charging
As per the company, ELECTRA can cover far-reaching routes and can service 48% of the ferry routes in and around Greece. Furthermore, this electric ferry boasts a high-efficiency 2,400kW charging system, which enables the ferry to change within 3 hours.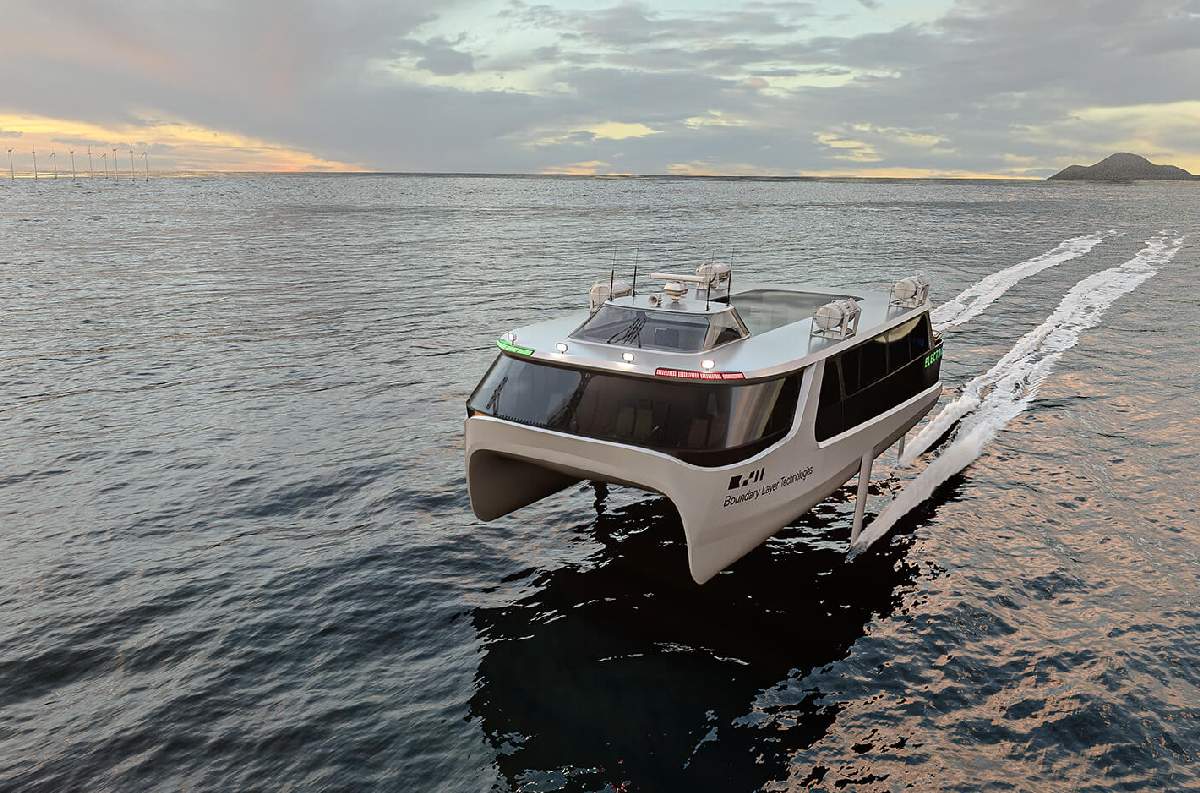 It means that it offers approx. 1.3 minutes of charging for one nautical mile. During its operation, the electric ferry can do short charging when passengers are loading and unloading. And, for the long charge, overnight charging is suitable.
When ELECTRA hydrofoil will sail the sea?
The company estimates to put its first ELECTRA into work by the first quarter of 2024 in areas like Scandinavia, the United States, and the Mediterranean.