A flashlight is a handy tool that not only helps you navigate your path when it's dark but also ensures safety at times when you are least likely to find help at the most unlikely place.
You can use it to deter an attacking beast, break open a car window when you need to or use it as a lighting tool for nighttime photography.
From archeologists, explorers, travelers, history buffs to adventure seekers, nearly everyone is seen carrying a flashlight due to its versatility be it for scientific explorations, paleontological studies, rescue operations or for travel.
Handheld flashlights have become a rage among people of all genres owing to their portability and seamless functioning. These kinds of flashlights are easy to be carried along no matter which place you're set to move into during the course of your journey.
A common problem people have to put up with ordinary flashlights is its round design that makes them impossible to lie still on flat surfaces. This drawback makes them more prone to falls due to their tendency to roll when placed on a levelled place or object like a table, desk or shelves.
To facilitate secure placement of portable flashlights on any kind of surface, Panther Vision has launched 'unround' FLATEYE™ flashlights. These LED lights are a perfect solution to your illumination needs whenever you plan to undertake an adventurous sojourn.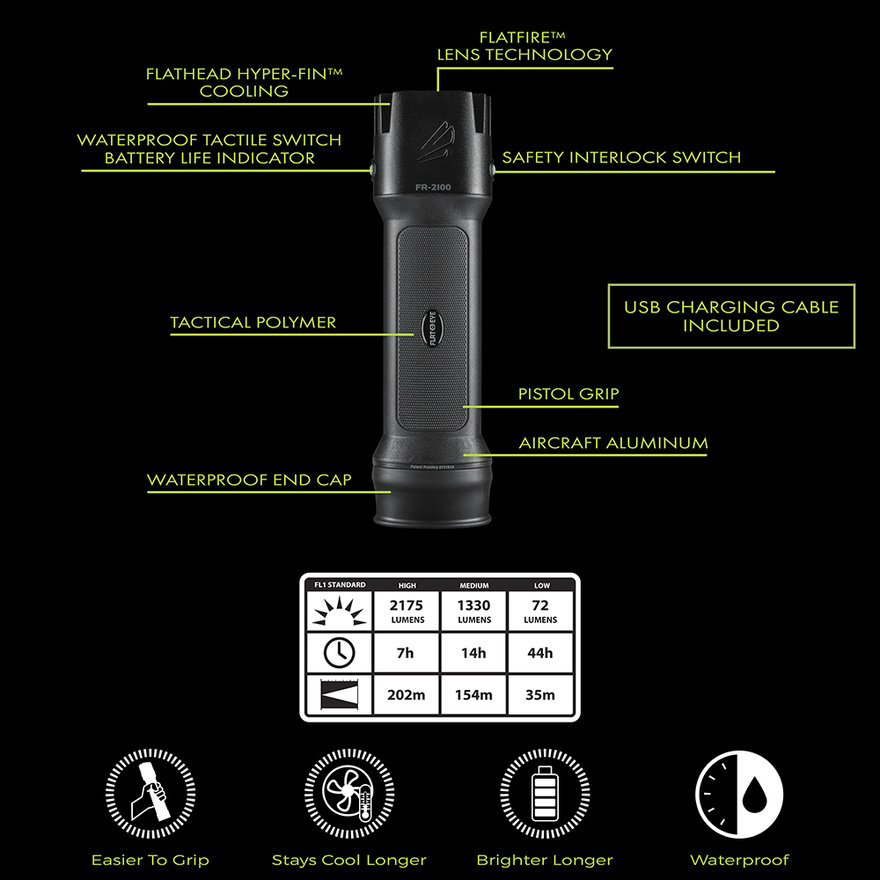 FLATEYE™ Flashlights feature an 'unround' build that prevents rolling and offers a firm grip to minimize any chance of falls.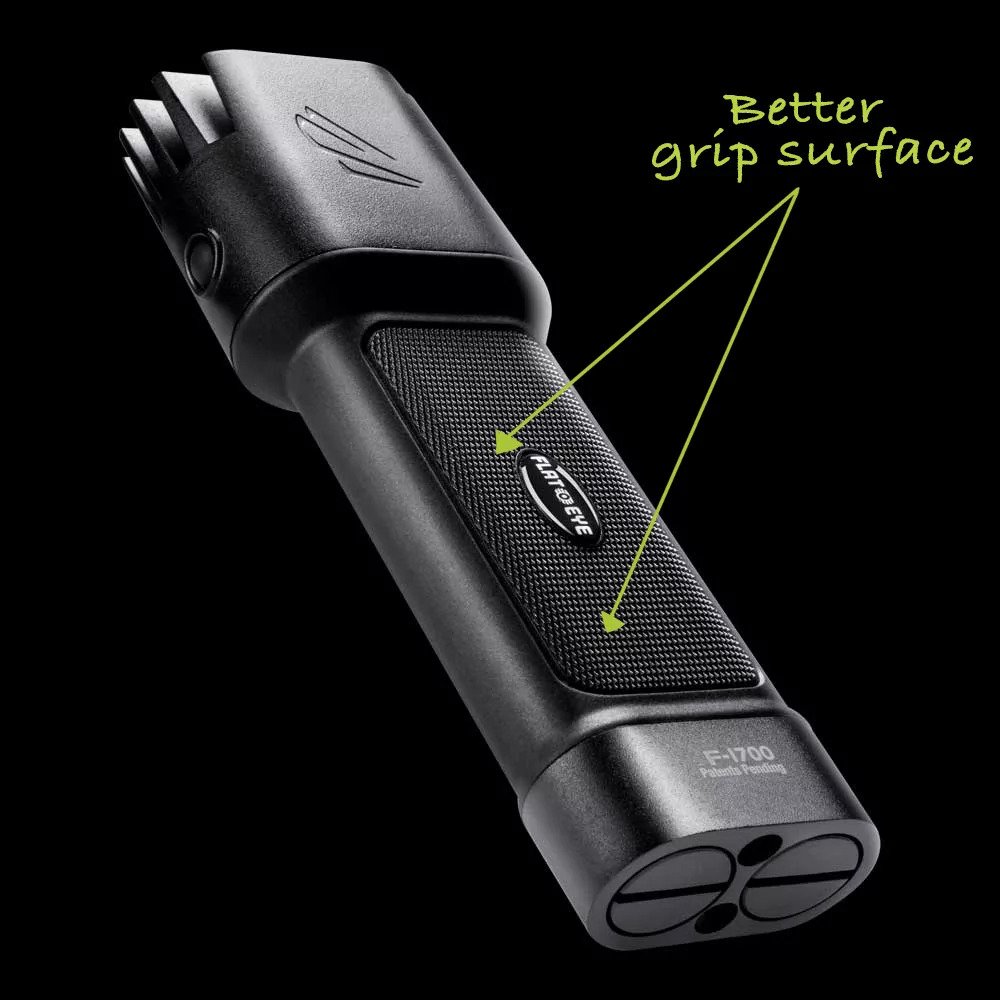 Considering the needs of people belonging to different professions, the makers put efforts in making these flashlights shockproof by use of high quality materials that can resist falls from 10 feet.
Panther Vision unround flashlight features
Compared to normal flashlights, FLATEYE offers better illumination due to larger battery space that can fit four batteries. Panther Vision's high lumen flashlights offer lighting needs for larger spaces with a beam span that covers more than 600 feet of space when switched to the highest mode.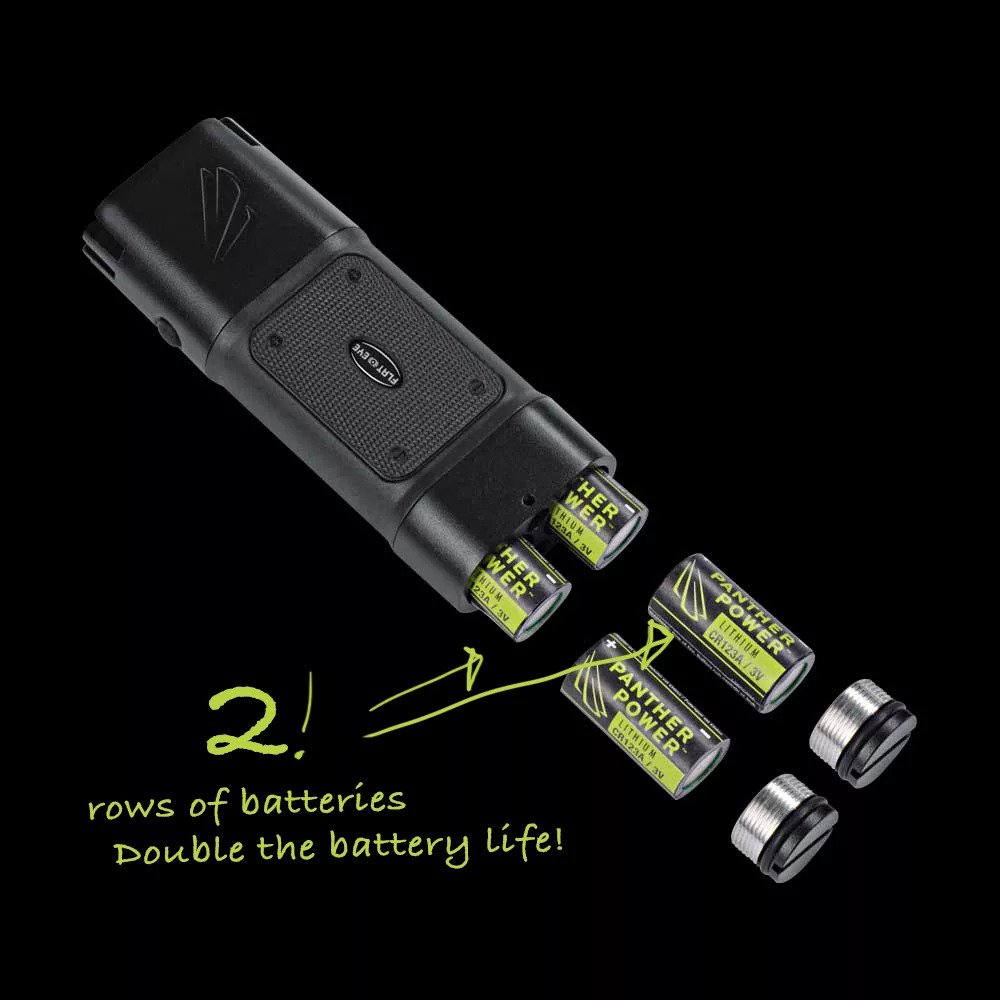 You get improved visibility in the darkest of places with greater clarity to help you locate any lost item. Because of its self cooling mechanism, this LED light proves to be a better alternative to other variants in the market that tend to overheat.
Panther vision's Hyper-Fin Cooling Technology helps the LED to cool down whenever it gets heated up to prevent any kind of damage to its internal set up.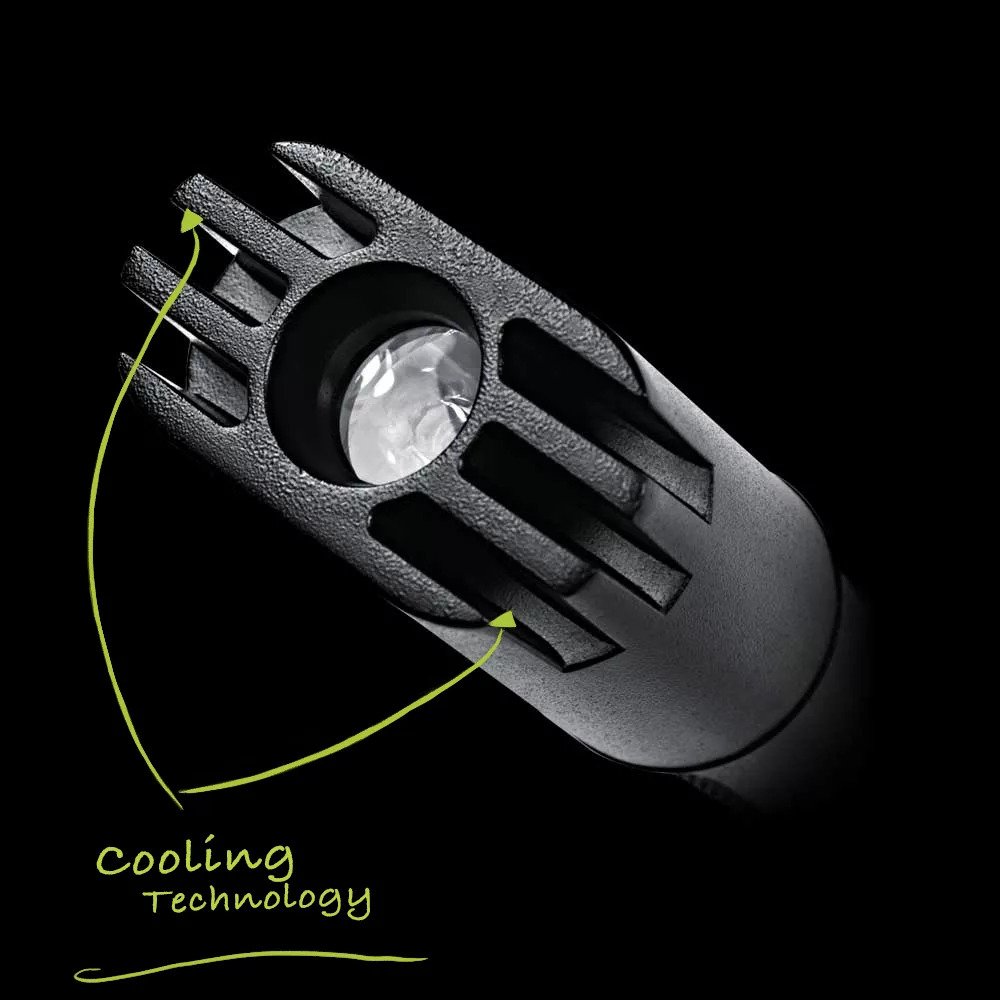 FLATEYE™ Flashlights also feature water resistant plugs and sealed switches to offer extended support during extreme weather conditions like rains or floods.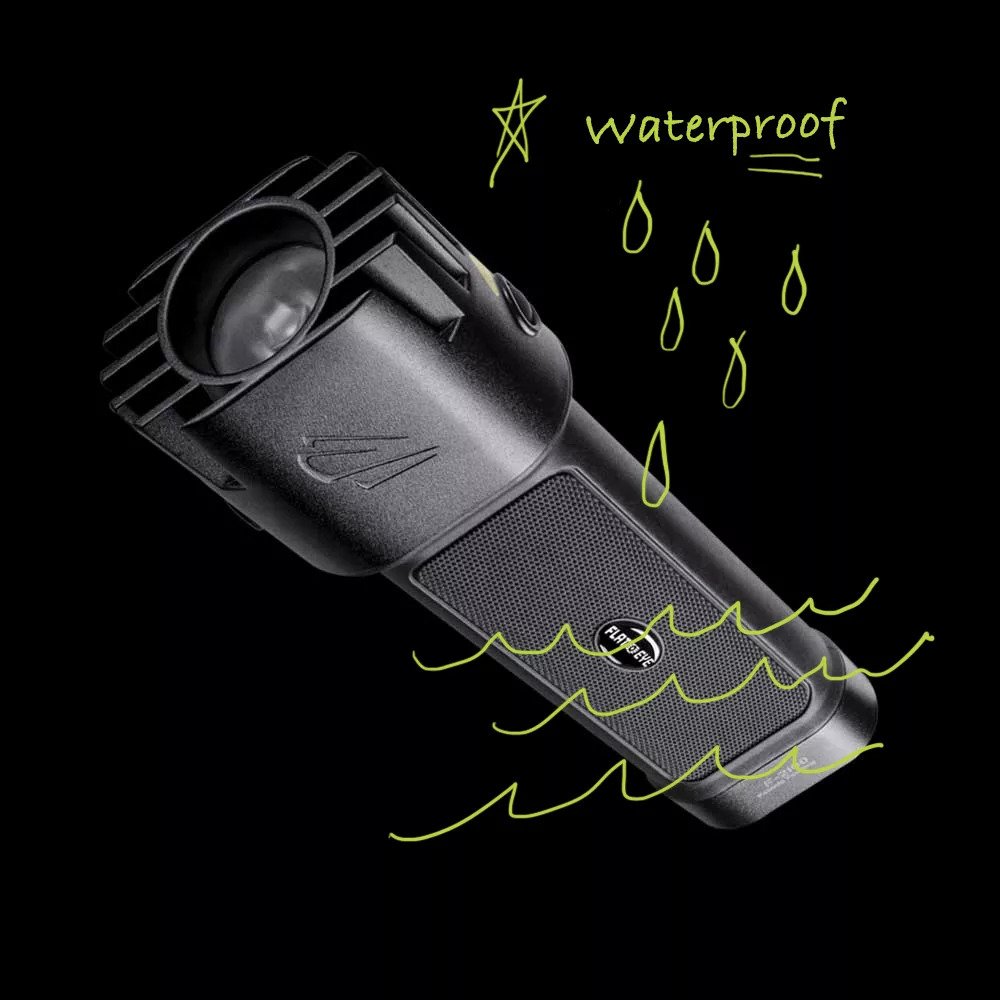 You can expect the flashlight to be working for up to thirty minutes when it comes in direct contact with water.
Panther Vision FLATEYE flashlight battery life
The extended battery life is another advantage you get with FLATEYE™ LED lights. Those looking for round the clock lighting function can opt to buy FLATEYE™'s rechargeable model.
Panther Vision FLATEYE flashlight design
All of Panther Vision's products are designed to promote environment sustainability and the packaging includes eco-friendly materials to lessen the stress of packaging waste on the environment.
So, if you want an instant solution to your lighting needs, we recommend you to invest in this smart LED flashlight to make your life simpler and end the struggle you have to face with round flashlight models.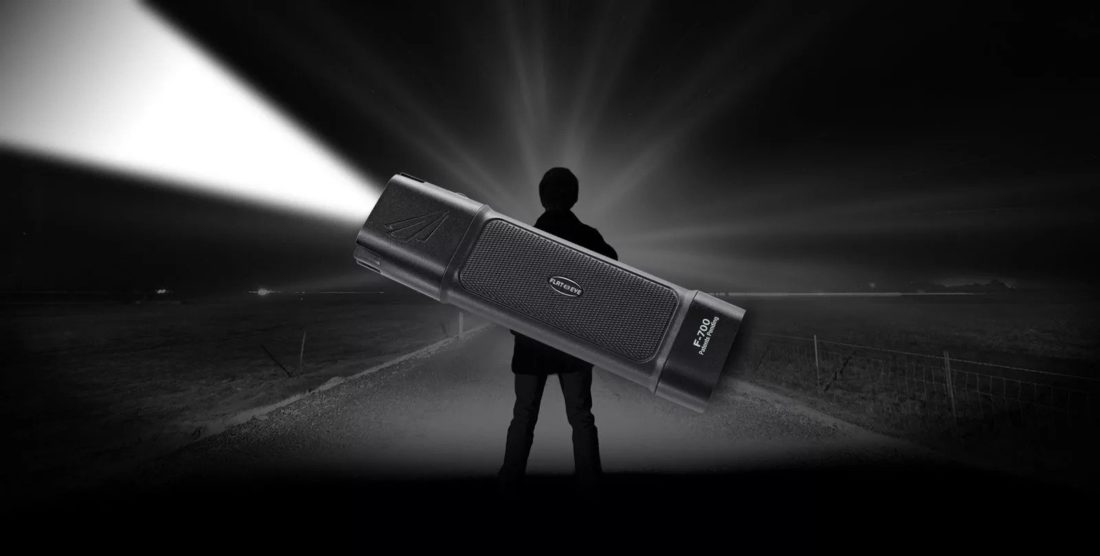 Visit Panther Vision's website to check out Panther Vision's latest LED offerings and brighten up your lives with their magnificent and intelligent lighting solutions.