Google-owned wearable brand Fitbit has unveiled its new fitness tracker, the Fitbit Charge 5. In comparison to the Fitbit Charge 4 band, the new device is 10 percent thinner and offers up to seven days battery life (which varies according to usage pattern). What's unique about this band is that it comes with a new health metric known as the Daily Readiness Score.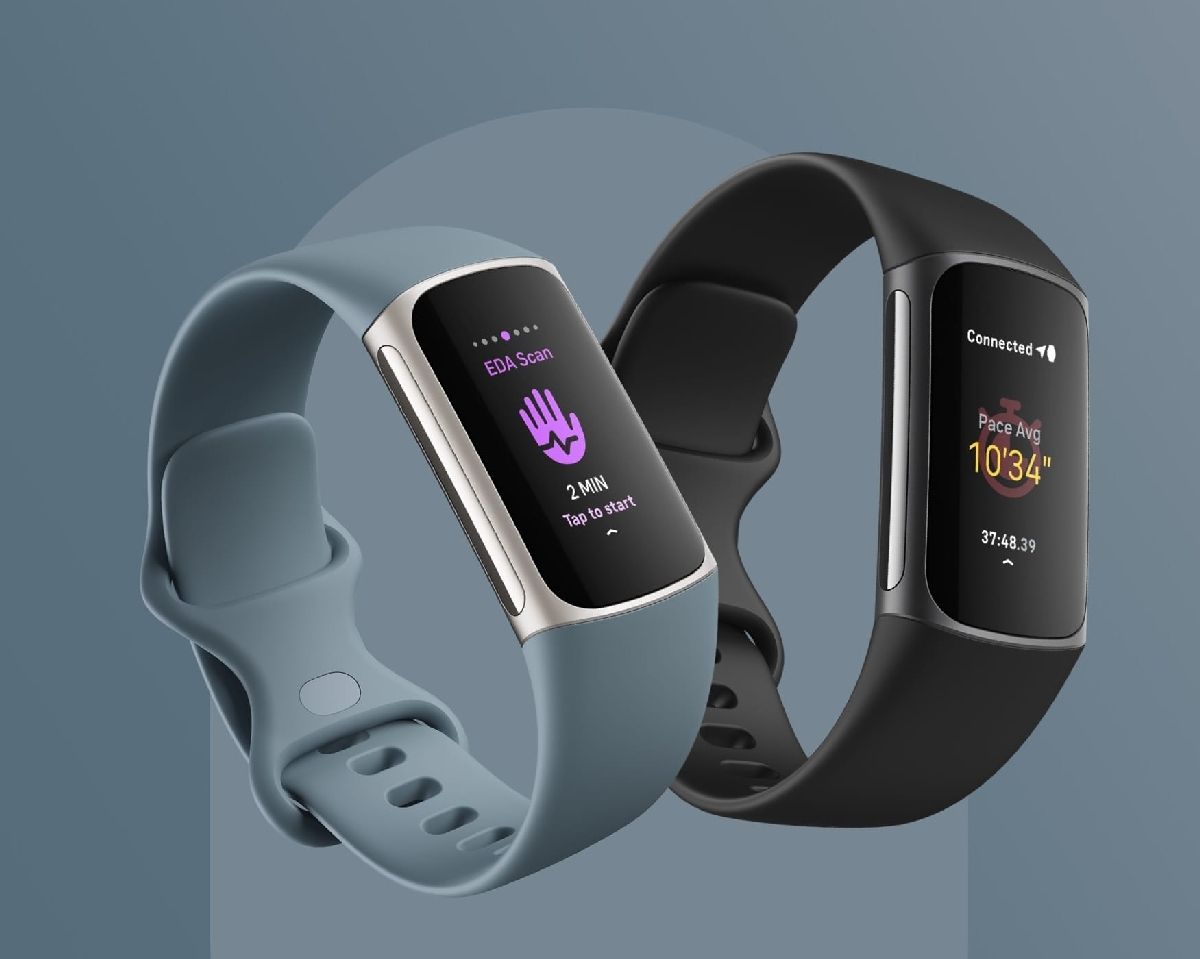 This score helps in calculating the readiness (mental and physical) for your day's routine work and to meet new challenges. Charge 5 also suggests how to recoup (if your readiness score is low) on a given day based on metrics like sleep, fatigue, heart rate variability (HRV), and stress level.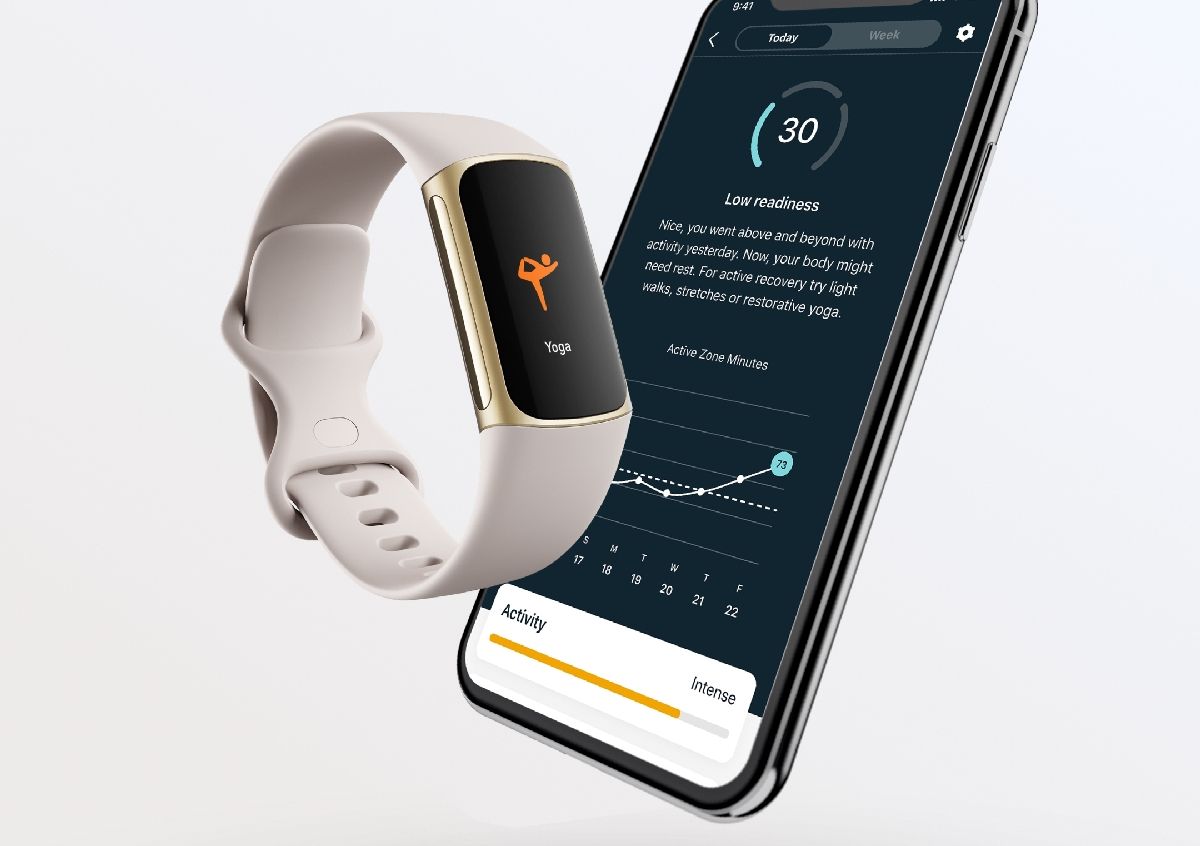 For instance, it may suggest high-intensity workouts, yoga asanas, or even rest days depending on your score. Another interesting feature of this fitness tracker is that it includes an on-wrist ECG and EDA sensor to detect heart rate and stress levels.
Also read: Yoga Burn Program
Fitbit Charge 5 band lets you sweat the smart way
All thanks to Fitbit Premium's new Daily Readiness Score, you can understand if your body is ready for a workout or not. You will get this score every morning based on your fitness, fatigue level, recent sleep, and heart rate variability (HRV). So, you can make the best decisions depending on your body's activity and stress levels.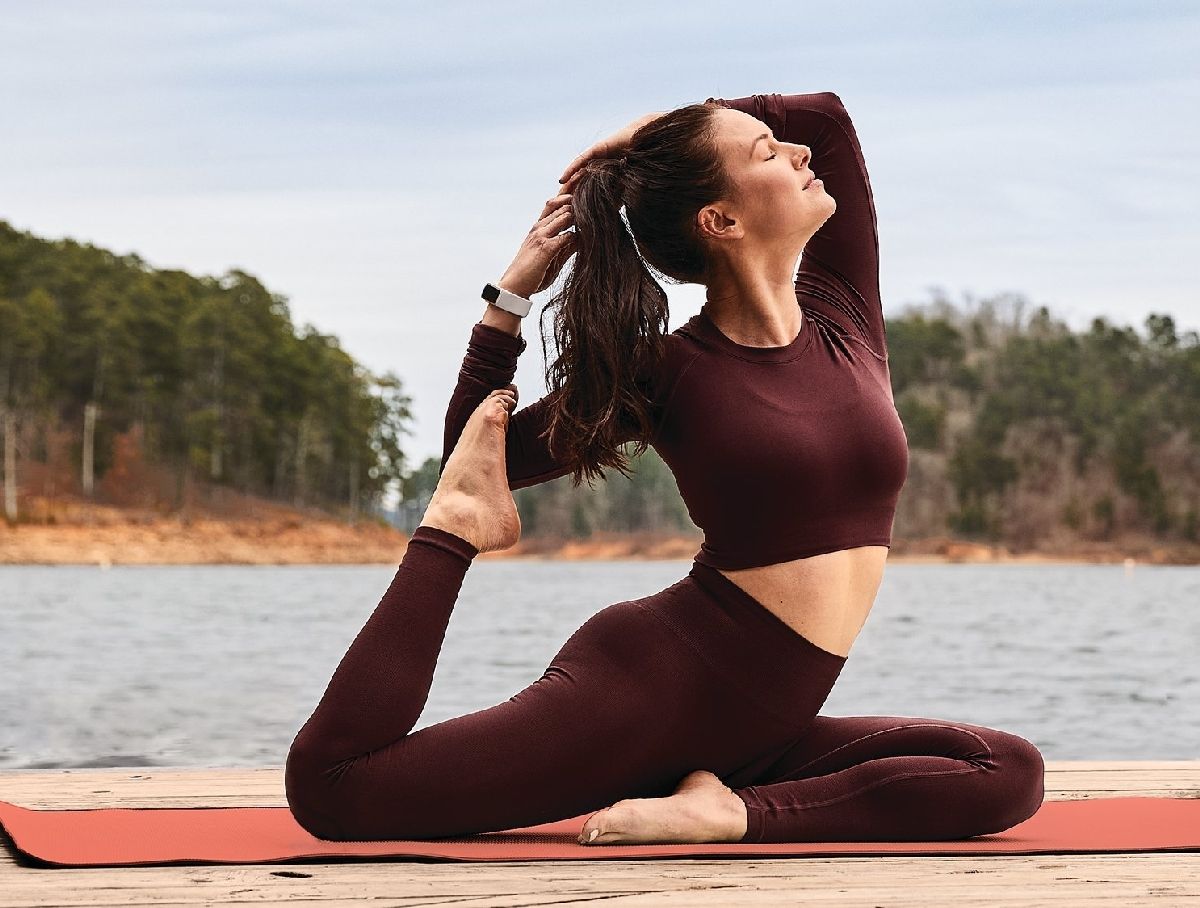 Charge 5 even comes integrated with GPS, automatic exercise recognition, 20 exercise modes, and an estimate of your V02 max. If you have the Premium version, you may access over 200 workouts from various certified trainers.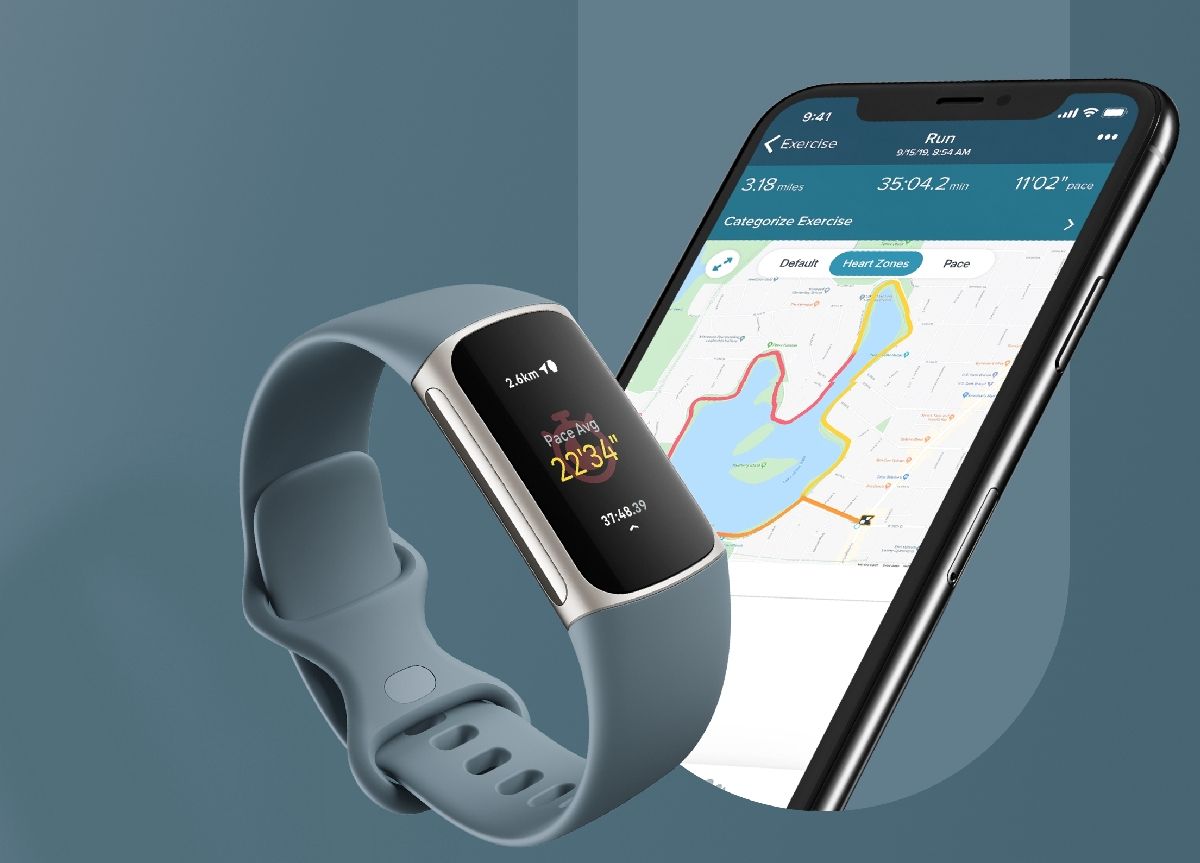 Similar post: Calibre Offers Most Accurate Real-Time Calorie & Fitness Tracking
Fitbit Charge 5 helps you reduce stress & optimise your routine
According to 2020 health statistics, around 40% of adults are observed to experience too much stress. For helping you manage stress in a better way, the Charge 5 fitness + health tracker includes an EDA sensor to measure your body's stress response through minute changes in the sweat glands of your fingers.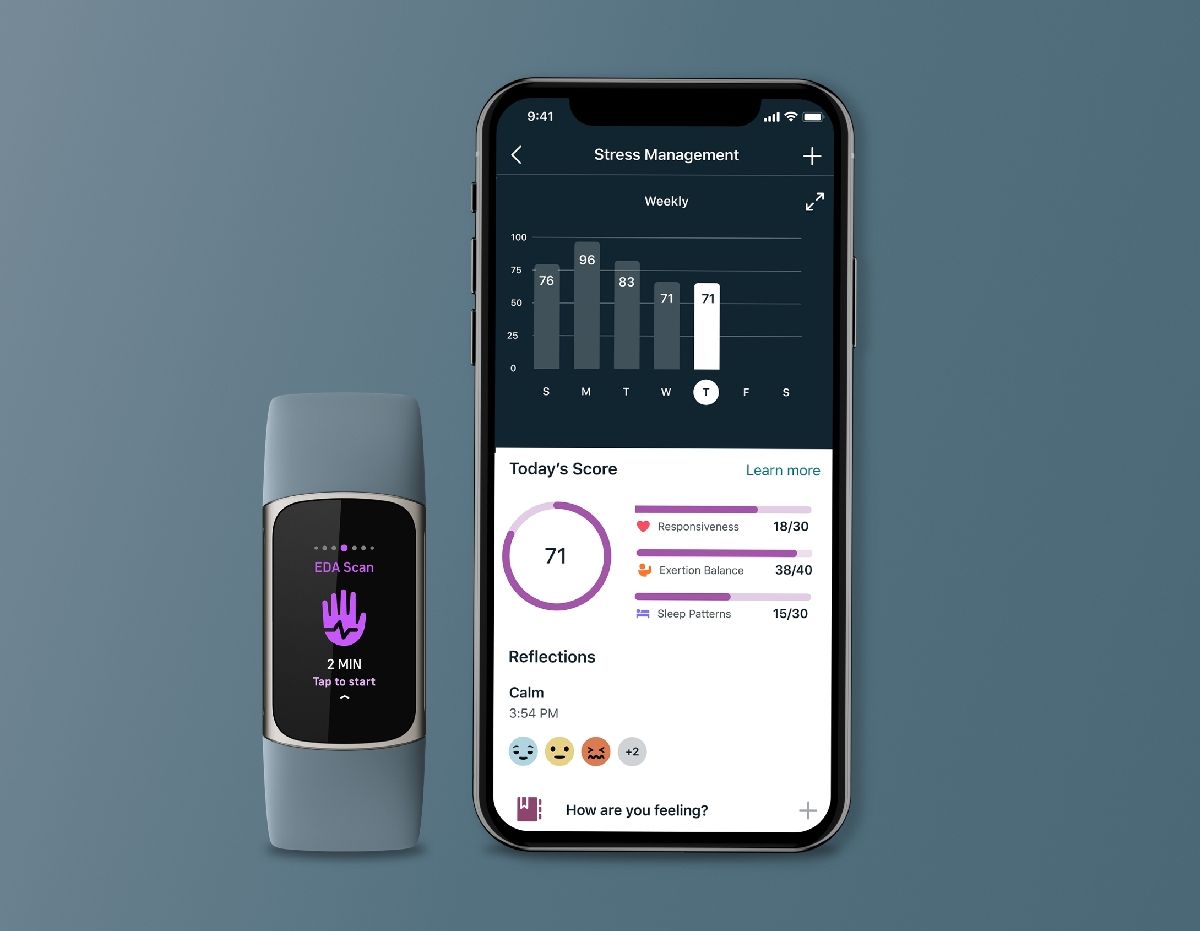 The device also provides you a Stress Management Score on the Fitbit app. It means you can see your stress levels every morning, adjust your routine accordingly. With Premium, you can access over 300 mindful and meditation sessions from experts and top brands. So, you can work on yourself to keep your stress levels in control.
Get more into holistic health
Using Sense, an ECG app, which will be available for Charge 5, users can track their heart rate 24 hours a day, seven days a week. The app even provides real-time notifications when you are below or above your range.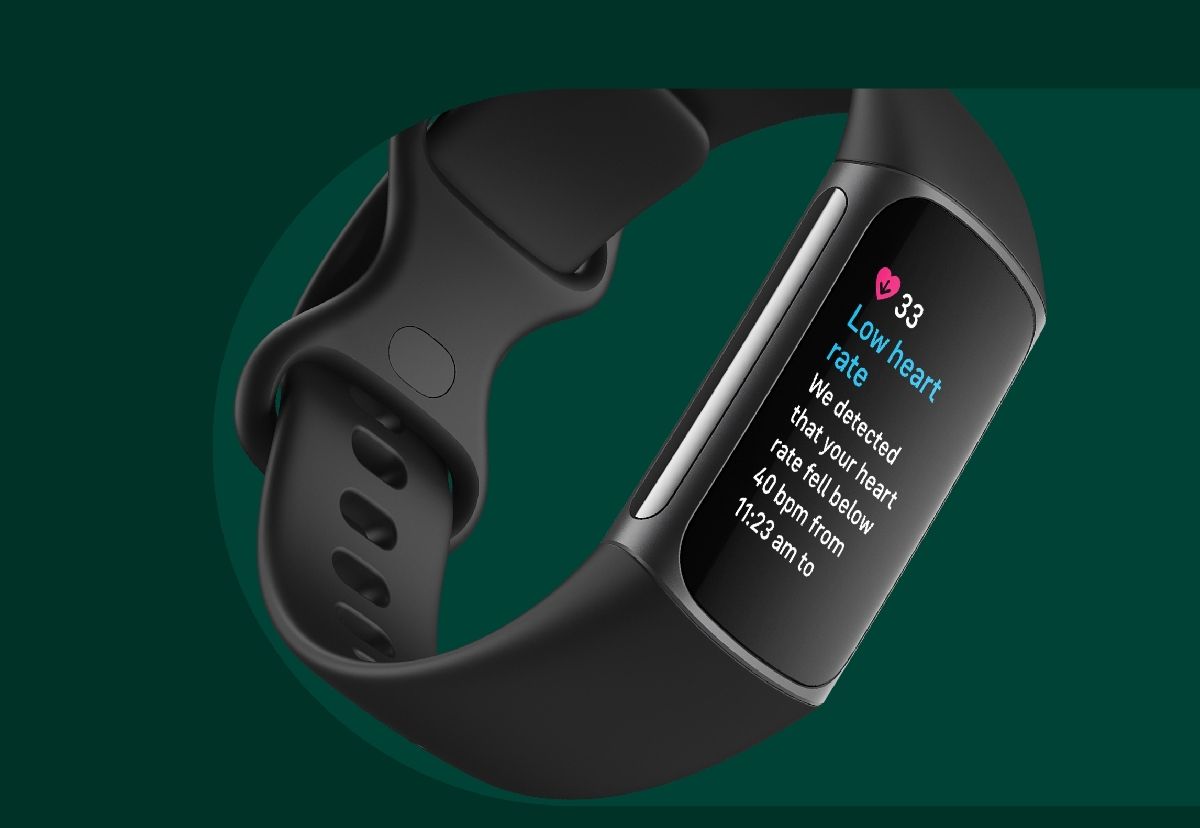 Besides managing your heart health, this fitness band also offers a holistic view of various wellness metrics via the Health Metrics dashboard in the Fitbit app. For instance, you'll get to know about the skin temperature variation, breathing rate, and SpO2.5.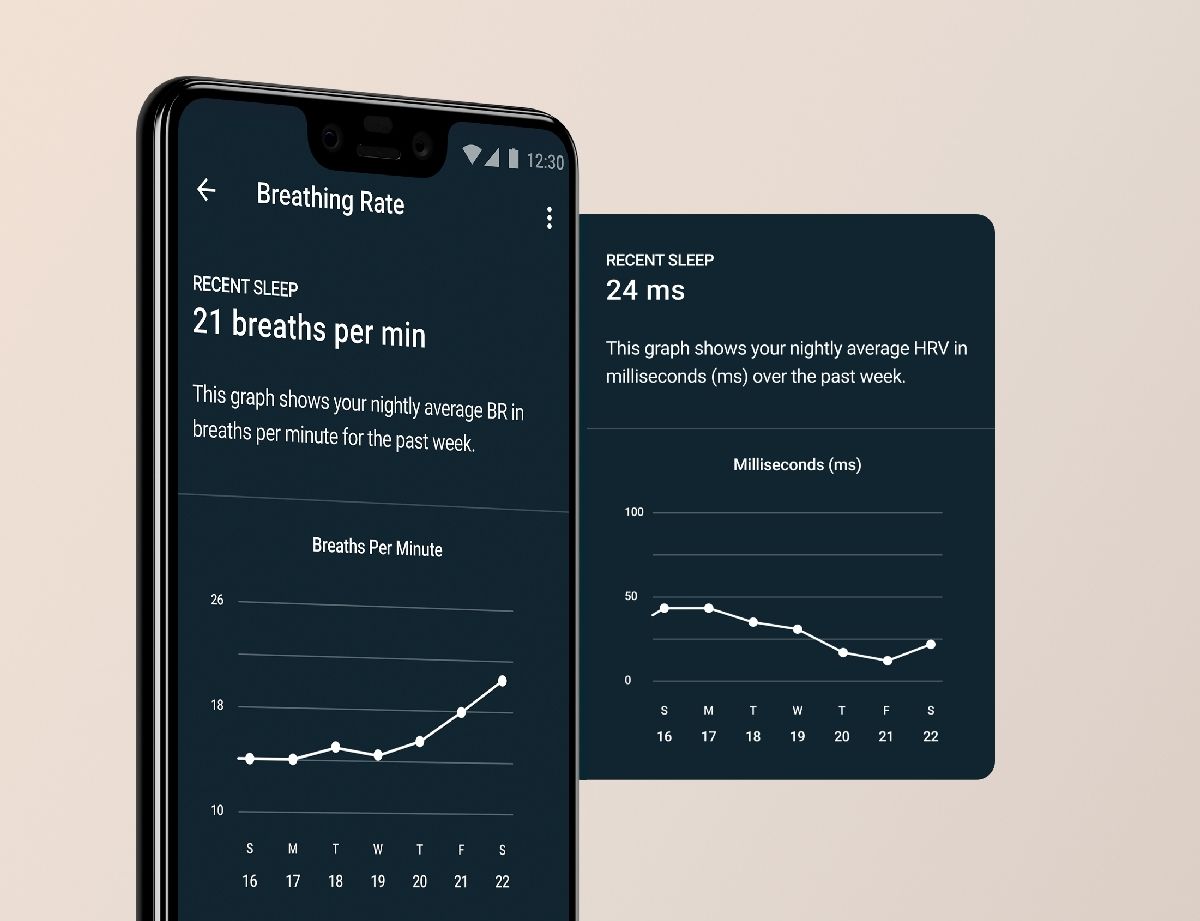 With Premium, you may even track personal ranges and long-term trends. Since sleep is important for wellbeing, you will continue to get many industry-leading sleep tools, such as Sleep Stages, Sleep Score, and SmartWake alarms. All Premium members even get access to deeper analysis to improve the quality of their sleep.
Designed performance and comfort
Aside from health and wellness support, this fitness tracker delivers the comfort and convenience that you need. With a simple swipe of a finger, you can check your stats, receive/send notifications from your smartphone, make contactless payments, and select from 20 colorful clock faces for customizing what information you'd want to receive.

Due to its 10% thinner aerodynamic design than its predecessor, Charge 5 is created for a seamless fit and is well-optimized for better performance. All thanks to its new AMOLED color display, this is the first tracker of the brand with an always-on display for better convenience to always see stats while training. The display is two times brighter than the previous model. Hence, you can easily see stats even when the sun is shining bright on your head.
This fitness tracker is launched in three different colors — Platinum/Steel blue, Graphite/Black, and Soft Gold/Lunar White. You can even switch up its look any time, picking from various lightweight silicone infinity bands, plush nylon hook and look bands, breathable sport bands, and handmade exclusive Horween leather bands.
Fitbit Charge 5 features
Health features
EDA (Electrodermal Activity) Scan App
Stress Management Score
Reflections
Oxygen Saturation (SpO2) Monitoring
Heart Rate Variability
Breathing Rate
Skin Temperature Tracking
Sleep Score & Sleep Stages
Menstrual Cycle Tracking
Health & Wellness Reminders
Fitness features
Daily Readiness Score
Active Zone Minutes
24/7 Heart Rate Tracking with PurePulse®
Built-In GPS
SmartTrack®
Workout Intensity Map
20 Exercise Modes
Cardio Fitness Level
Swimproof
Smart features
Notifications
Google Fast Pair
Sleep Mode
Smart Wake
Do Not Disturb Mode
Up to 7-Day Battery Life
Design features
Vibrant Color Display
Always-On Display Mode
Infinity Bands
Pre-order
Charge 5 is priced at $US 179.95, including a six-month Premium membership (for new or returning customers). You can pre-order Charge 5 at the brand's official website and other selected global retailers.