Researchers from Northwestern University have come up with a new technology, which enables a face mask to monitor and check your vitals. Dubbed the FaceBit, this gadget is just a size of a quarter that can easily be attached to any ordinary face mask – N95, cloth or surgical mask.
Once attached properly, it turns a mask into a smart monitoring wearable device to measure the wearer's heart rate, respiration rate, and mask-wearing time. All these vitals are broadcasted to your phone via Bluetooth connection and user can view the health metrics in real-time on smartphone. According to the creators, they can even train FaceBit to perform regular mask fitting tests as well.
How FaceBit device works?
FaceBit uses Nordic Semiconductor's Bluetooth (nRF52832) 5.3 SoC (System-on-Chip or Integrated Circuit chip) fitted into u-blox's BMD-350 BLE (Bluetooth low energy) module. The latest version comes integrated with six sensors. These sensors and the firmware collect important data about health metrics.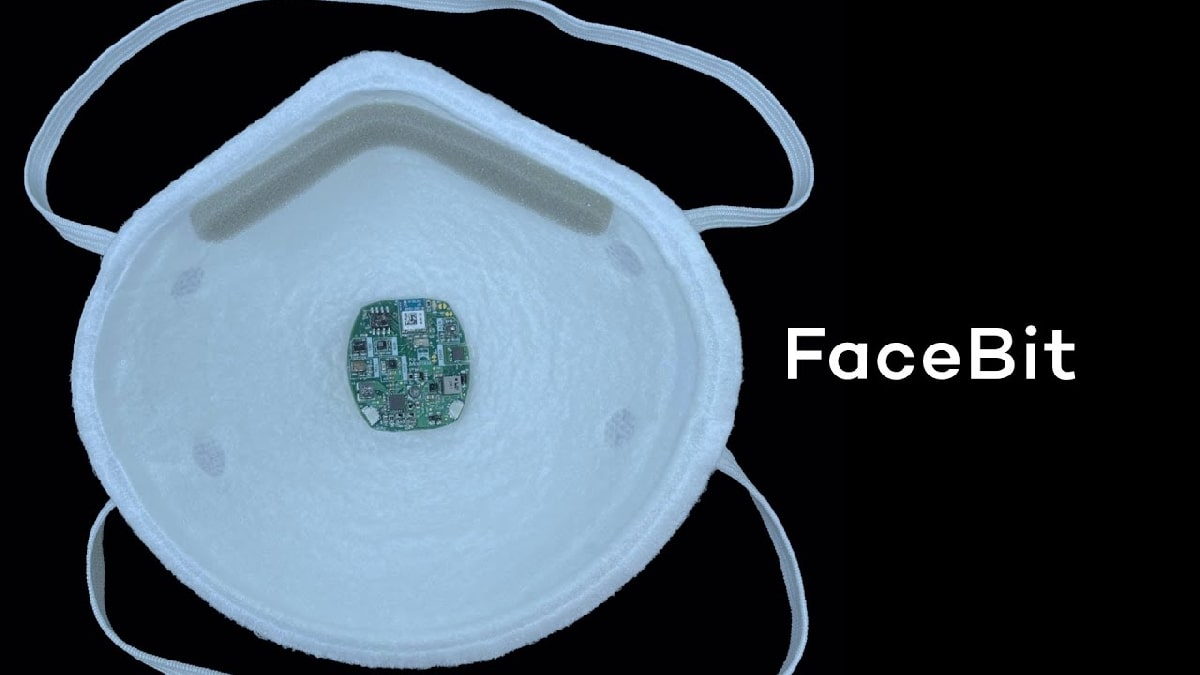 This device's firmware takes pressure measurements using an on-board barometer when you wear a mask. And, it takes regular samples of minimum and maximum air pressure values. If the difference between the two values is higher than 0.1 millibar, the device identifies that a mask is being worn by the user.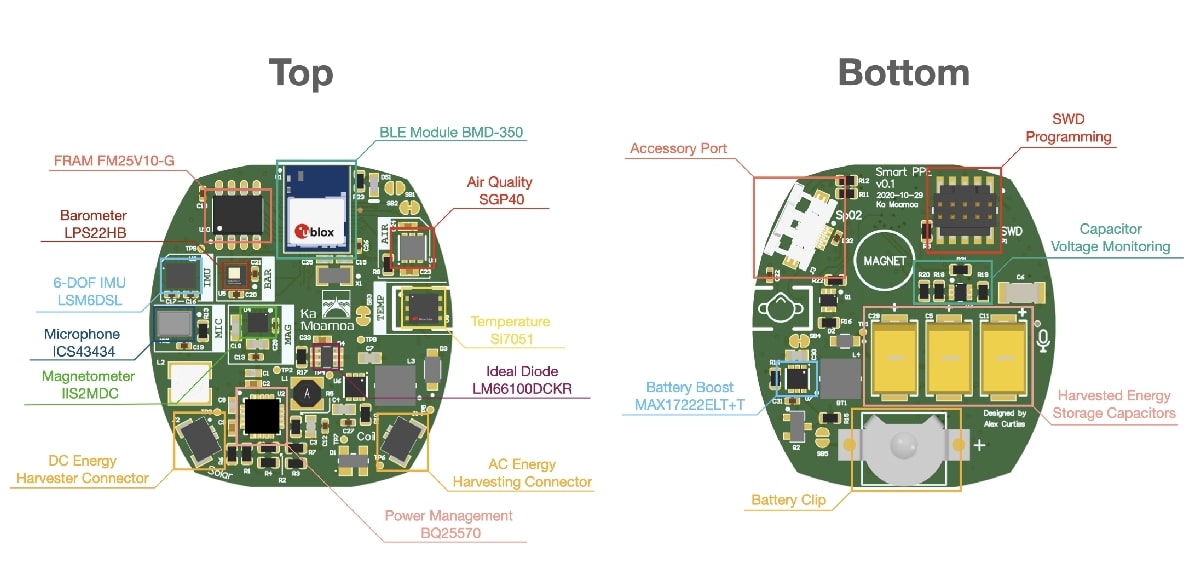 It also includes a ballistocardiograph (BCG) to measure heart rate. The integrated sensitive accelerometers detect every heartbeat for precise monitoring. The measured pulse waves include very high-frequency waves, which are further processed through different digital filters and several signal processing tools.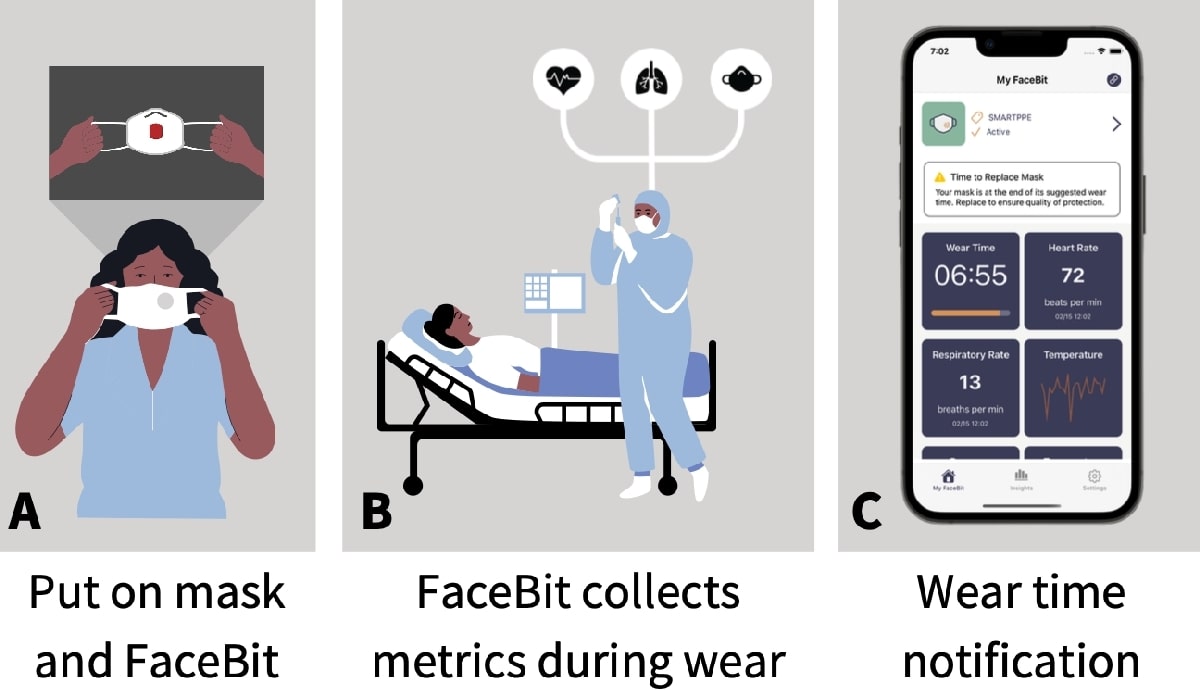 Furthermore, the onboard pressure sensors measure the respiratory rate during normal breathing. However, loose-fitting masks cannot generate large signals. So, there may be some confusion with the data.
Overall, all the collected data further transmits wirelessly through the BLE module through a custom GATT profile. This data is further displayed in the companion FaceBit app, which is compatible with iOS and macOS. The app includes various sections for convenience and easy navigation by various users.
Battery-powered sensors of FaceBit
The FaceBit or "Fitbit for the face" is quite apt for its name. It is because it literally measures your vital signs through your face. Generally, the heart pushes a lot of blood throughout the body along with strong ballistic force. One can even sense this force when blood goes up to a major artery in the face.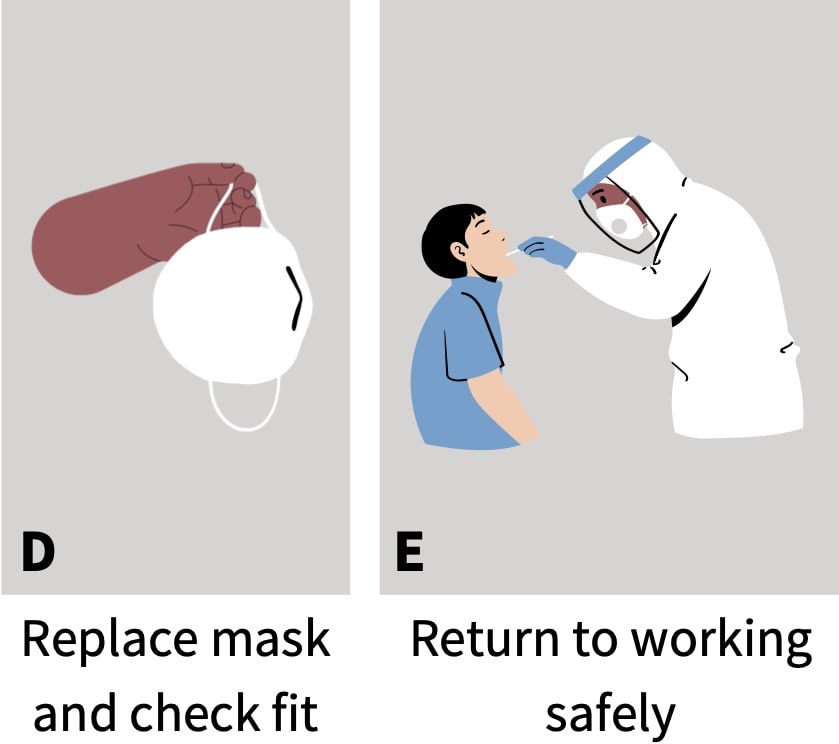 FaceBit can further harvest energy from natural sources, like the force of a user's breathing movements. Plus, the heat generated by solar energy and the user's breathing can also power the attached battery.  Furthermore, the collected data also detects fatigue metrics, emotional state, and overall physical health status of the user.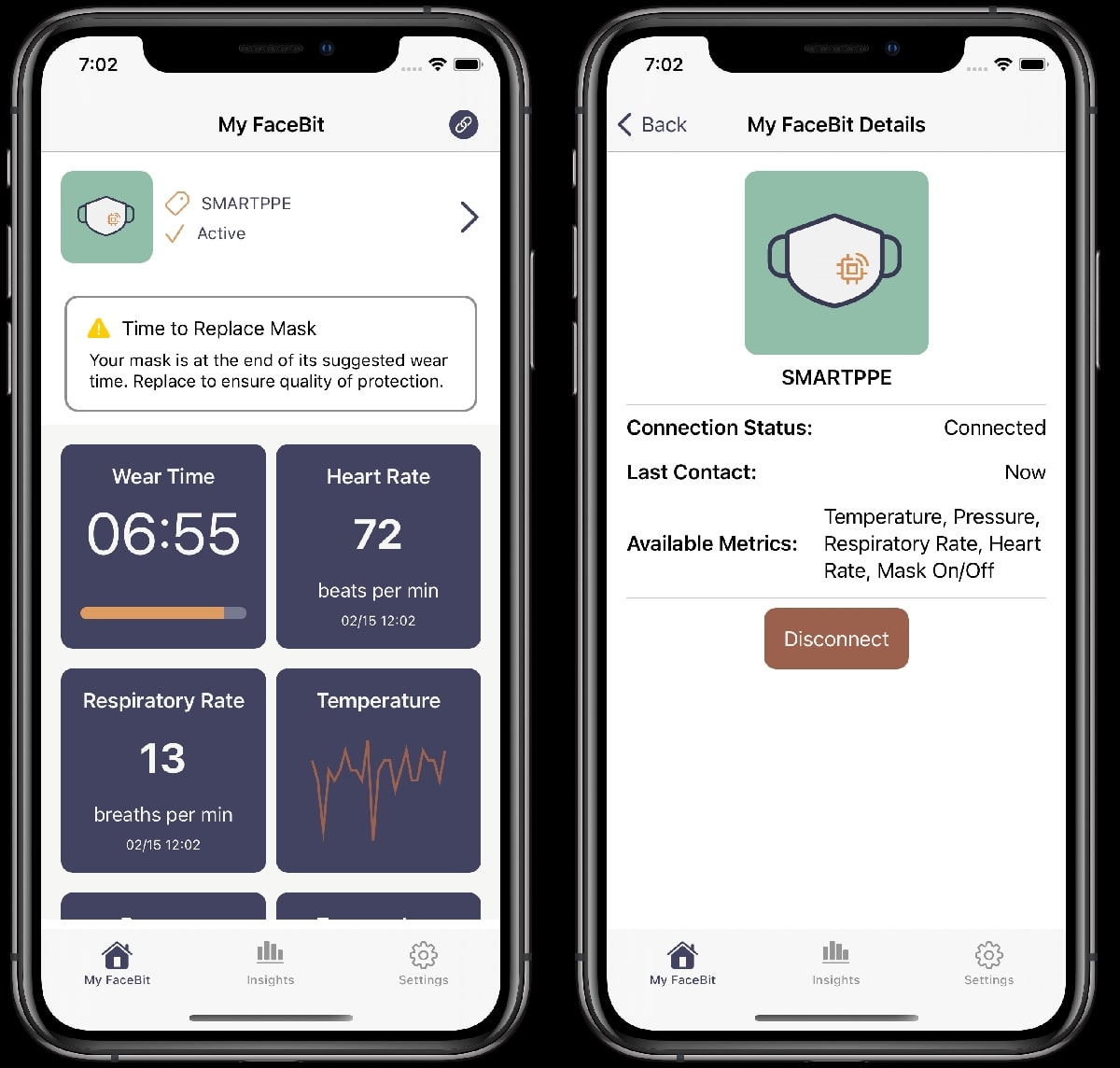 The makers also claim that the sensor can even detect minute head movements. It can also detect the ballistic force of the heart while pushing blood into the arteries. Especially, to the face. If a person triggers stress or is under stress, their breathing and heart rate change.
"We wanted to design an intelligent face mask for health care professionals that does not need to be inconveniently plugged in during the middle of a shift,"

– Josiah Hester, PhD researcher @ Northwestern University
For instance, there's rapid heart rate, increased ballistic force in arteries, and spiked breathing. All the information will be captured into the sensor that further suggests going for a walk or taking deep breaths to calm down. Another interesting feature of this gear is that the integrated sensor alters when the mask is loose.
Great for frontline workers
Currently, frontline workers have to undergo various difficult fitting tests to ensure that the mask has a better grip. And, the lost grip can increase the chances of COVID-19 infection.
Moreover, the team hopes that it comes out as a safe and convenient face mask attachment. Plus, it works as a better health monitoring solutions. Besides frontline workers, other fitness-conscious users can also use this device. And, enjoy precise health monitoring.
Facebit price
FaceBit needs to go through several clinical trials before it is authorized for mass production and general use. We'll update the price as soon as it enters the market.