With the world's first inflatable plyometric jumping box, Rx Smart Gear aims to save the shins of cross-fitters around the world. Last August, the company launched this first-ever inflatable plyo box. The best thing about this box is that it is easy to store, pack up, and take on a trip.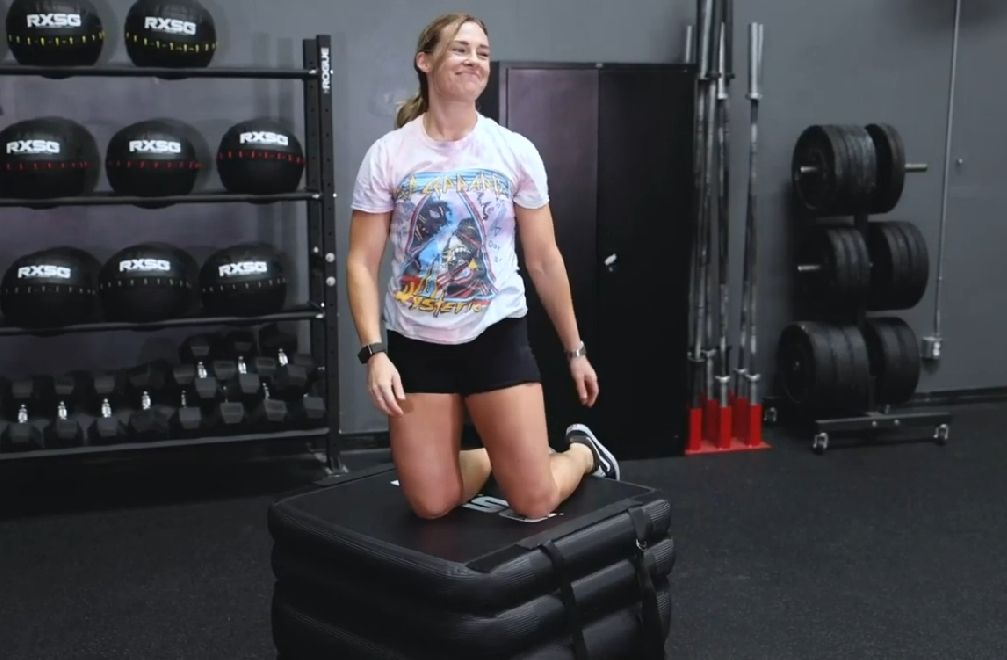 After the relatively safe execution of the Olympics in Tokyo, more and more sporting activities are gaining traction all around the world. Even fitness centers and gyms are getting clients back after the COVID-19 pandemic. However, if you are trying to form a proper in-home fitness regime, there is so much gear to consider. One such option is the AirBox by RX Smart Gear.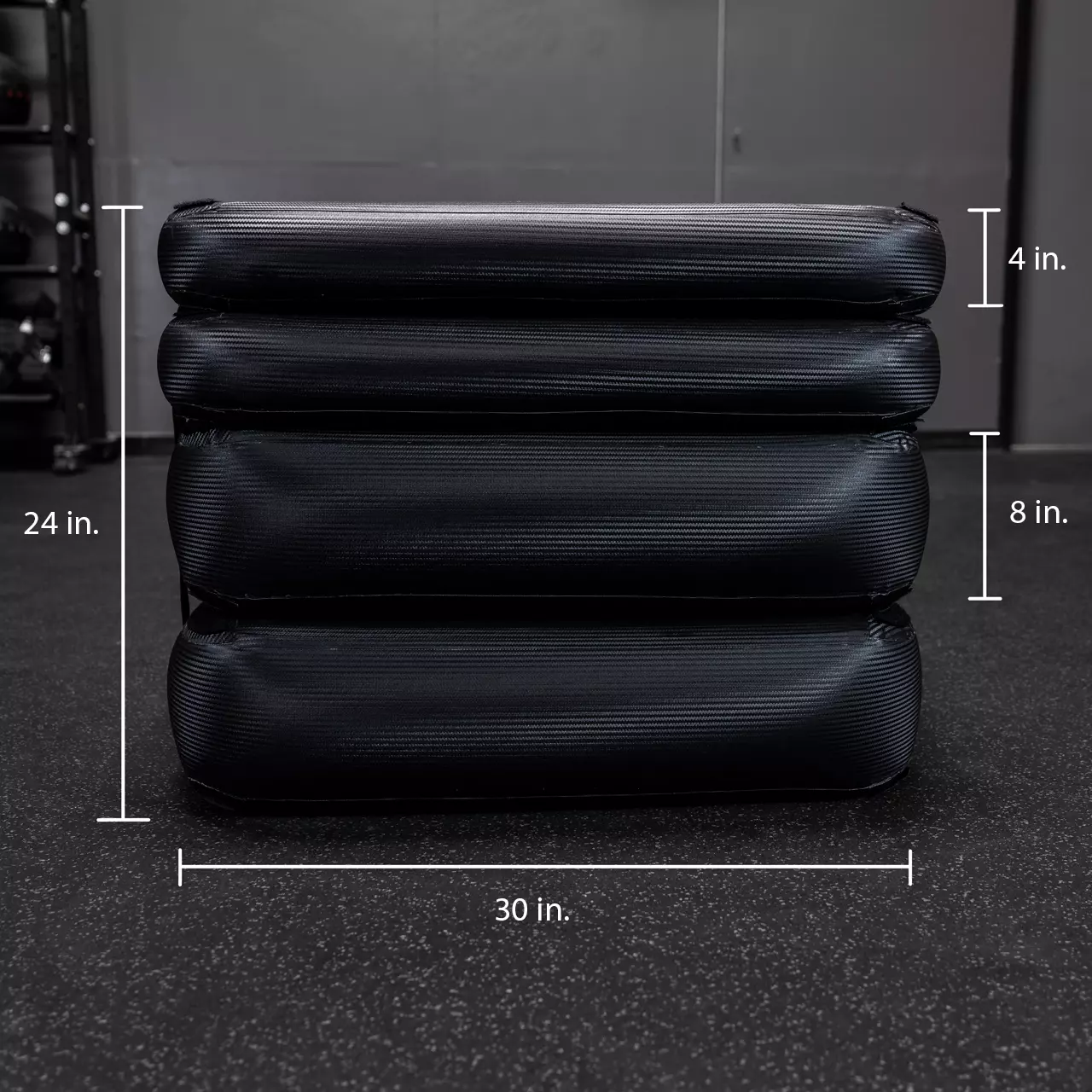 This AirBox is a modern take on the plyo jumping box and considered as a space-saving alternative to other wooden boxes often used by CrossFit trainers in gyms at home or somewhere else.
Similar post: 10 Yoga Poses For Couples To Forge A Strong Relationship
Portable alternative to wooden Plyo jumping box
As the wooden boxes are often the reason for shin scrapes while training, foam boxes have become increasingly popular. The inflatable plyo box is a more convenient and portable option for a heavy-duty workload. Therefore, it is made of dual-walled PVC piping that makes it more lightweight and flexible.
Being highly customizable for daily usage, this inflatable plyometric box includes six separate height-adjustable boxes that measure 24, 20, 16, 12, 8, and 4-inches. Each box is around 30-inches wide and can be adjusted and stacked on one another by fastening a Velcro.
Pricing and details
The entire unit weighs around 23 pounds. When it is not in use, the plyo box can be deflated instantly and stored in a carry bag that comes with it. Once in a carry bag, you can throw the unit in your closet, garage, or gym locker.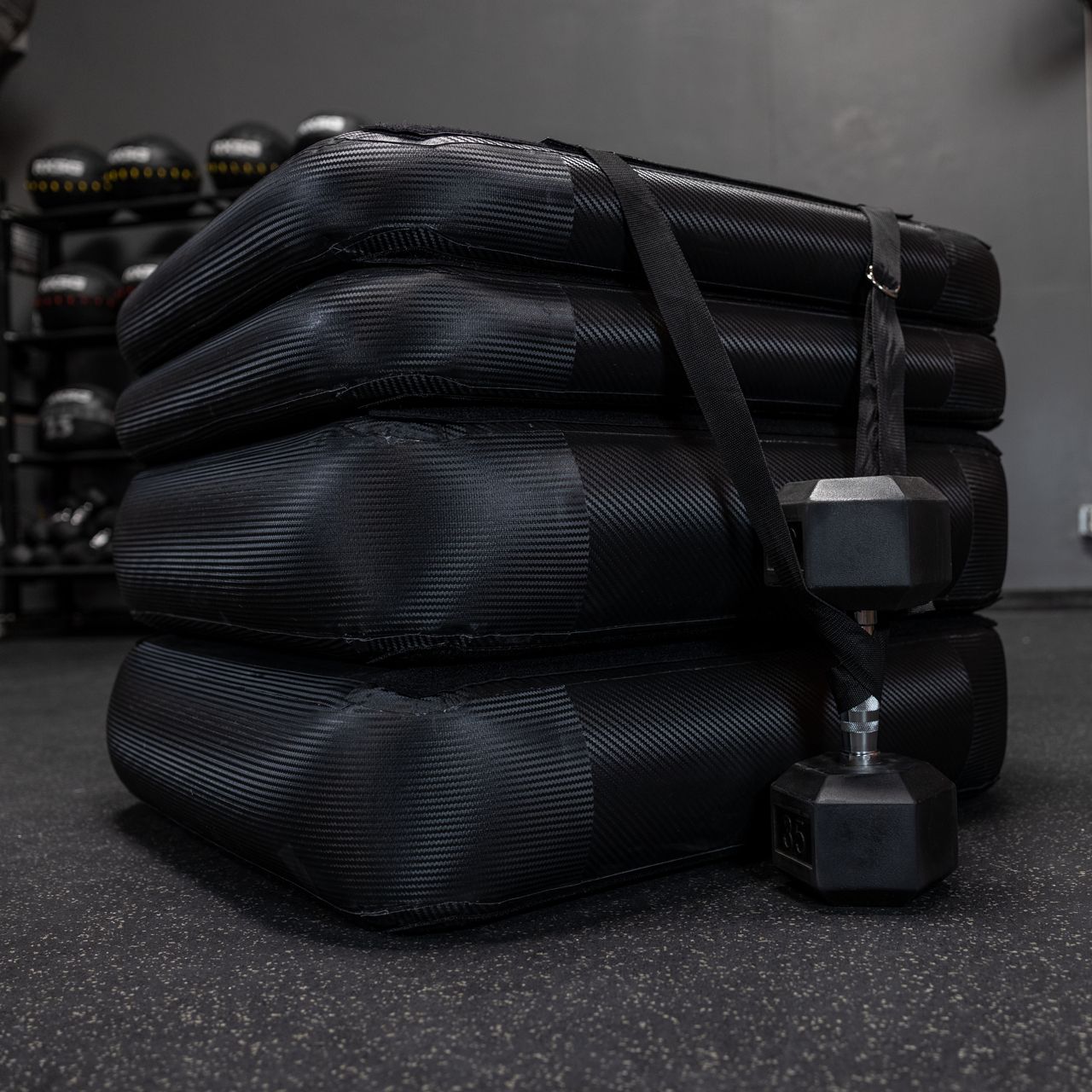 For stability, while jumping on this inflatable unit, you can strap kettlebells or dumbbells to its sides via the Velcro straps. It will give it adequate stability no matter how high you stack this box. Due to its portable, space-saving, and useful design compared to wooden boxes, this unit is ideal for professionals or beginners who have just started with box squats and jumps.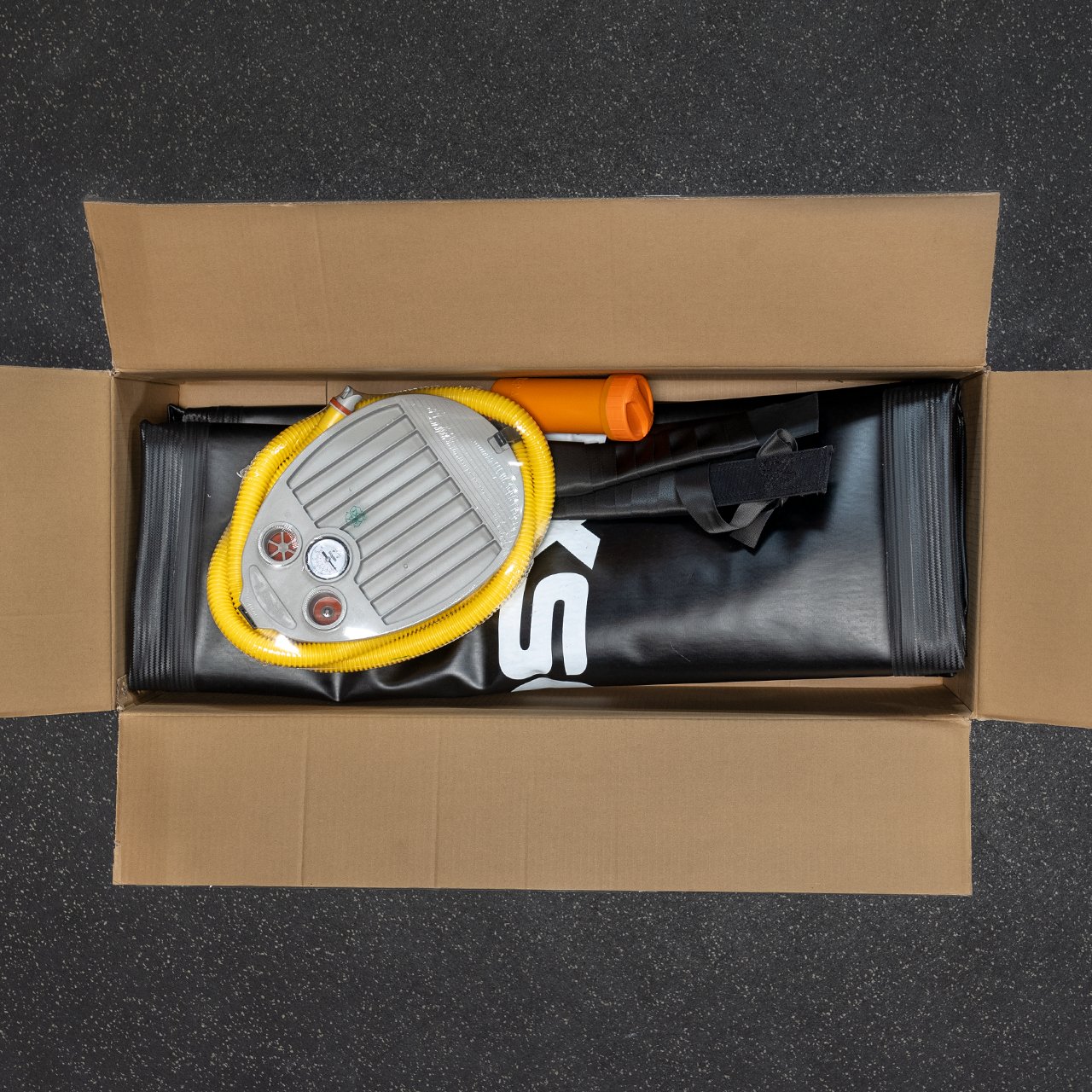 The inflatable AirBox is available with its hose and pump for easy deflating and filling. All this will cost you $445.