The times we're in right now have made us realize the significance of good health in infinite ways. A large number of people have switched to work from home culture to ensure safety for their families and children.
Before the pandemic struck us, very few people were aware of the treasures that lie in our homes. One of the best things we can do at home is to be our own boss and do things as we like. If you've been constantly neglecting your health due to work commitments, now is the time to take charge and make conscious efforts to adopt a healthy and wholesome approach towards life.
The best way to start a healthy routine is to switch to homemade treats to enhance your health. Doing this ensures the purity of things you consume. Homemade doesn't always mean boring! If you don't like the idea of consuming homemade food to curb your cravings, you can switch to something more interesting and colorful – homemade drinks for instance.
These drinks not just provide essential nutrients but also act as excellent energy boosters to banish tiredness and lack of energy at the start of the day.
Here are a few wholesome homemade drink recipes to supercharge your body and mind.
Pink grapefruit juice with lemon and orange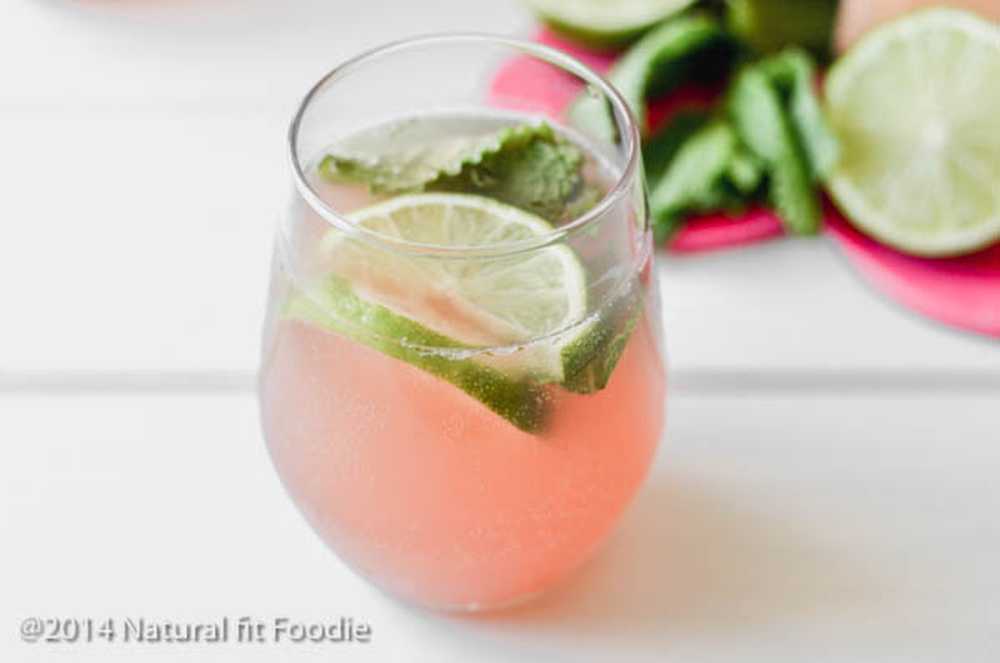 Supercharge your mornings with this little shot of health drink that comes in the way of fresh citrus fruits. Pink grapefruit is the healthiest fruit with hidden health benefits you can tap on to stay free from chronic ailments. This recipe pairs other vitamin C rich fruits to amplify its positive effects on your health.
RECIPE:
Serves: 4
Ingredients:
250 ml pink grapefruit juice
150 ml orange juice
2 lemons
2 tbsp maple syrup
A tiny piece of grapefruit peel
Orange slice (halved)
Lemon wedge
Crushed ice
Method: Stir the juices together in a jar along with maple syrup. Pour the liquid onto martini glasses. Halve and deseed both the lemons and squeeze each wedge over your drink. Top each glass with a tablespoon of crushed ice, orange slice, grapefruit rind, and lemon wedge.
Avocado, kiwi and orange smoothie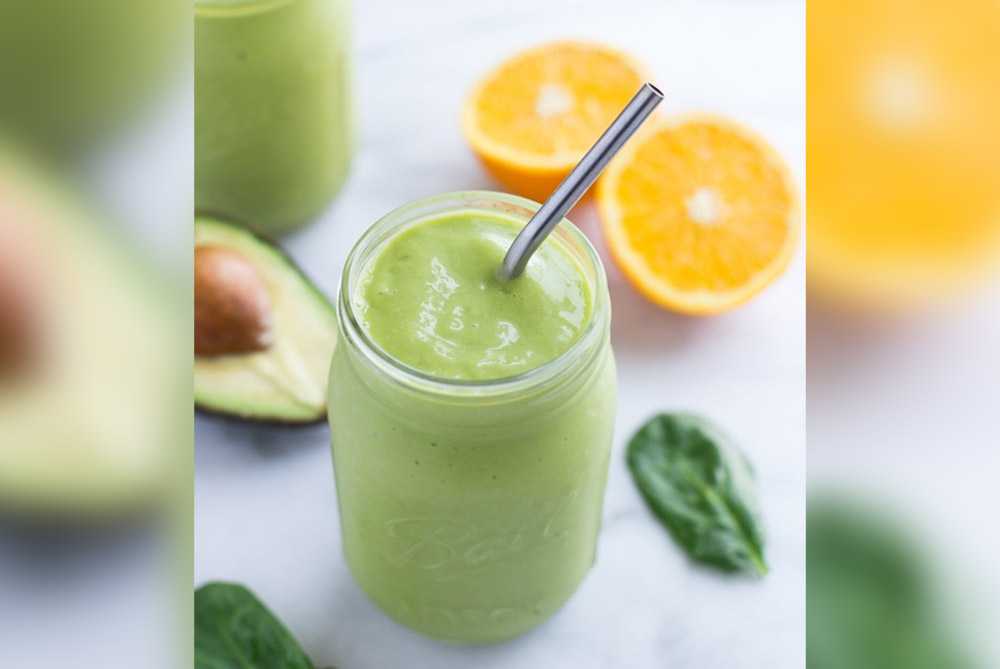 Avocado is an exotic fruit with a hoard of nutrients for sound mental health and strong immune system. This fruit smoothie has everything in it for a healthy dose of essential vitamins and micronutrients that support your overall health. Mixing it with kiwis and oranges makes it more palatable and lessens its unappealing flavor that deters many from eating this wonder fruit.
RECIPE:
Serves: 4
Ingredients:
1 ripe avocado
2 cups chopped kiwi fruit
250 ml orange juice
2″ piece of fresh ginger
2 tbsp maple syrup
1tbsp chopped walnuts
a cup of sugar granules
Method: Peel avocado and remove its stone. Chop it into tiny cubes. Add it into a blender along with kiwis, orange juice, ginger, and maple syrup. Line the rim of glasses with water and dunk them in the container with sugar crystals. Pour the blended liquid onto the sugar lined glasses and garnish with chopped walnuts and serve.
Apricot kombucha mocktail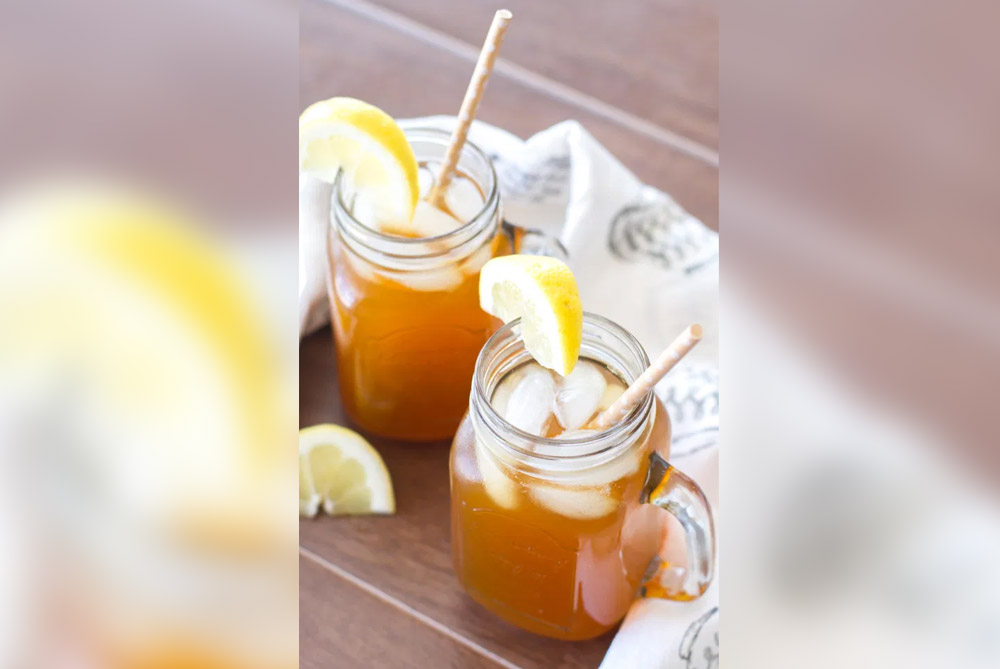 This kombucha apricot drink goes a step beyond in giving you the best in terms of health, compared to other fruit-based drinks. Kombucha is a cultured tea prepared after fermenting tea with sugar over a period of one week. The bacteria collected for making kombucha tea or drinks is termed as kombucha scoby. In this recipe, we're pairing it with apricot juice, known as the ultimate health elixir due to its amazing health benefits. Together with kombucha, it improves digestion, strengthens your body's immune response, lowers blood pressure, fights cancer, and offers protection against liver disease.
RECIPE:
Serves: 4
Ingredients:
12 ounces Bottled Kombucha (chilled)
250 ml apricot juice
100 ml apple soda
1tbsp ginger juice
1 tspn lemon juice
4 sprigs of mint leaves
2 tbspn crushed ice
Method: Stir all the juices in a jar and let sit for 5 minutes for an enhanced flavor. Pour the Kombucha mocktail in glasses. Drop a sprig of mint leaf into each drink along with crushed ice and serve.
| Also read: Relationship Between Food and Stress
Coconut, mango, and chia seeds smoothie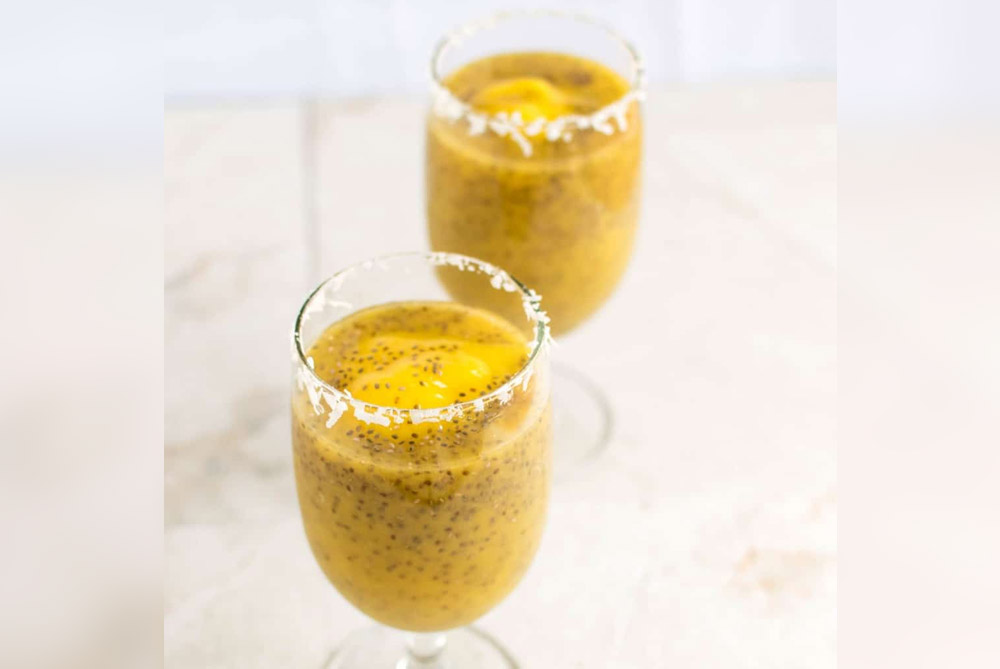 Coconut water is a wonderful energizer with tremendous health benefits. It is anti-microbial in nature and packs in a host of micronutrients to promote good health. For a more intensified flavor, we are using it as a base for mango and chia seeds smoothie. The combination of coconut and mango work perfectly in satisfying your thirst for a power-packed energy drink that cools and refreshes you.
RECIPE:
Serves: 4
Ingredients:
250 ml coconut water
1 cup mango pulp
2 tbsp lime juice
4 tbsp chia seeds (soaked overnight)
Any sweetener of your choice
Method: Combine mango pulp and chia seeds in a blender and grind into a fine paste. Pour coconut water, lime juice, and sweetener into the blender jar and blend the liquid once again to incorporate all the ingredients well. Pour the drink into glasses and serve with a cube of mango and lemon garnished on top of each glass.
Pineapple, lemon, and cucumber agua fresca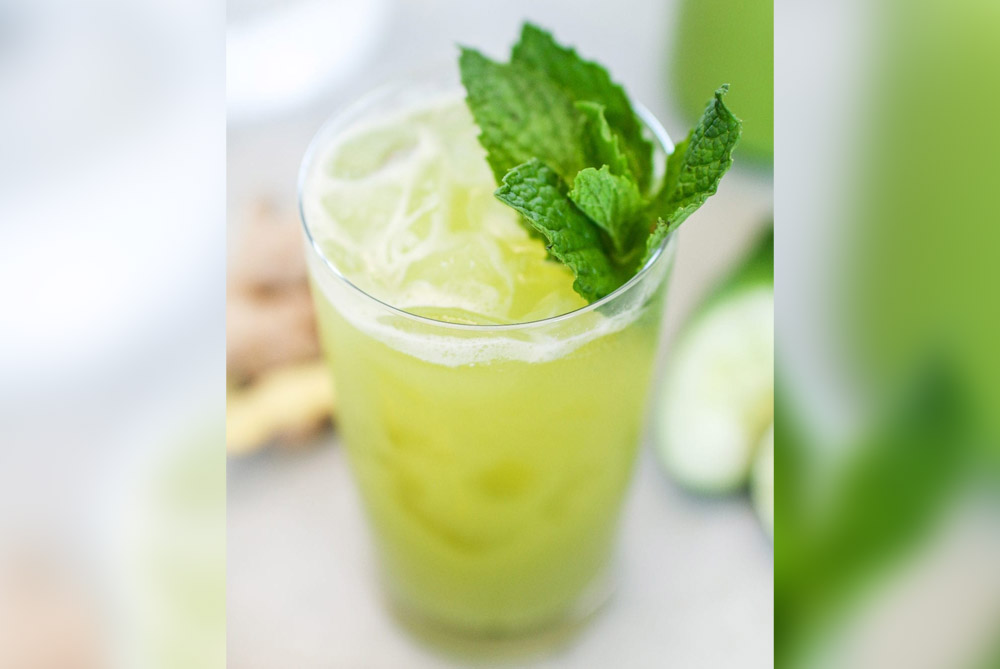 This drink is clearly a winner for it utilizes the goodness of ingredients in the best possible manner. Agua fresca is a Mexican drink made with fresh fruits and water. This drink has all the elements of a fruit smoothie and a juice, yet is completely different in the way it's prepared. We are making pineapple aqua fresca with hints of lemon and cucumber.
RECIPE:
Serves: 4
Ingredients:
2 cups pineapple cubes
1 cup cubed cucumber
2 tbsp lemon juice
1 cup water
2 tbsp golden syrup
5-6 ice cubes
2 tspns crushed melon seeds
Method: Blend all the ingredients together in a blender. Pour the liquid into glasses rimmed with crushed ice. Sprinkle coarsely ground melon seeds over each drink and serve.