The creative tech innovator will.i.am and collaborated with tech company Honeywell to create a technology-loaded face mask called XuperMask face mask. This new high-tech face mask is made with high-concept face technology with a game-changing design to meet all the necessary face mask safety guidelines – without sacrificing style.
This high-tech face mask is made from innovative materials, such as a secured elastic strap, silicone face seal for high performance and comfort. It can be adjusted easily to fit a variety of face sizes and shapes. Plus, its premium quality materials make it a durable face accessory that can be worn 365 days throughout the year.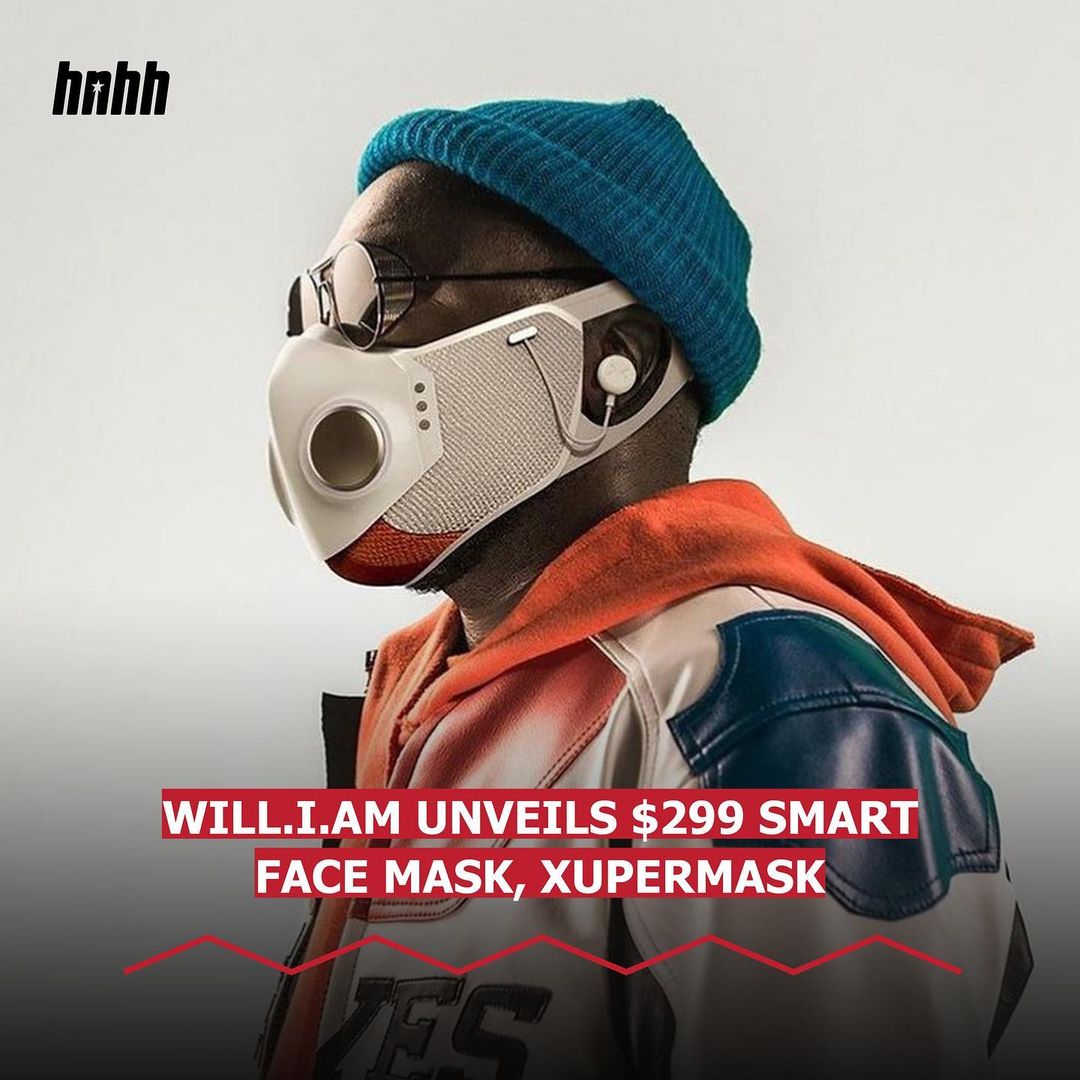 Features of XuperMask face mask
Here are some amazing features of XuperMask:
Earbuds and microphone with noise cancellation feature.
It is powered by a 7-hour battery on a single charge.
It comes with around three dual-speed fans.
It boasts a built-in pair of earbuds.
The face mask features LED day glow light to make user-visible at night.
Call answer/end function.
It features Bluetooth® 5.0 connectivity to pair the earbuds with a smartphone or any Bluetooth-enabled device.
Magnetic earbud docking
Audio play/pause buttons.
Volume up/down buttons.
Voice commands (XuperMask On/Off, Noise cancellation On/Off, Ready for Bluetooth pairing, etc.).
HEPA (high-efficiency particulate absorbing filter) coupled with 3-speed air intake fans to make breathing trouble-free.
All these features make this new high-tech face mask completely unique from other standard face masks available in the market.
How does XuperMask face mask work?
The makers have created XuperMask to easily fit any face and head shape. You can easily adjust it further with its elastic strap.
However, you need to ensure that the mask is fully charged to ensure it offers amazing high-tech features on the go for up to 7 hours. You can even charge it while wearing it.
XuperMask available colors
This high-tech face mask comes in two different color schemes: black and orange; and grey, white, orange.
XuperMask face mask Price
No matter which color scheme you choose, you can get your stylish and functional XuperMask for $299. We're sure that after wearing this uber-chic face mask, your style statement will be on another level.
View this post on Instagram