While VR is highly popular among gamers today, user safety is a major concern with virtual reality games or programs. It is because the user may get too immersed and find themselves bounding and leaping in virtual reality. This makes them often smash against the floor when they forget physical reality. Hence, to resolve this issues, a company called Ekto VR has come up with a solution with their new Ekto One boots.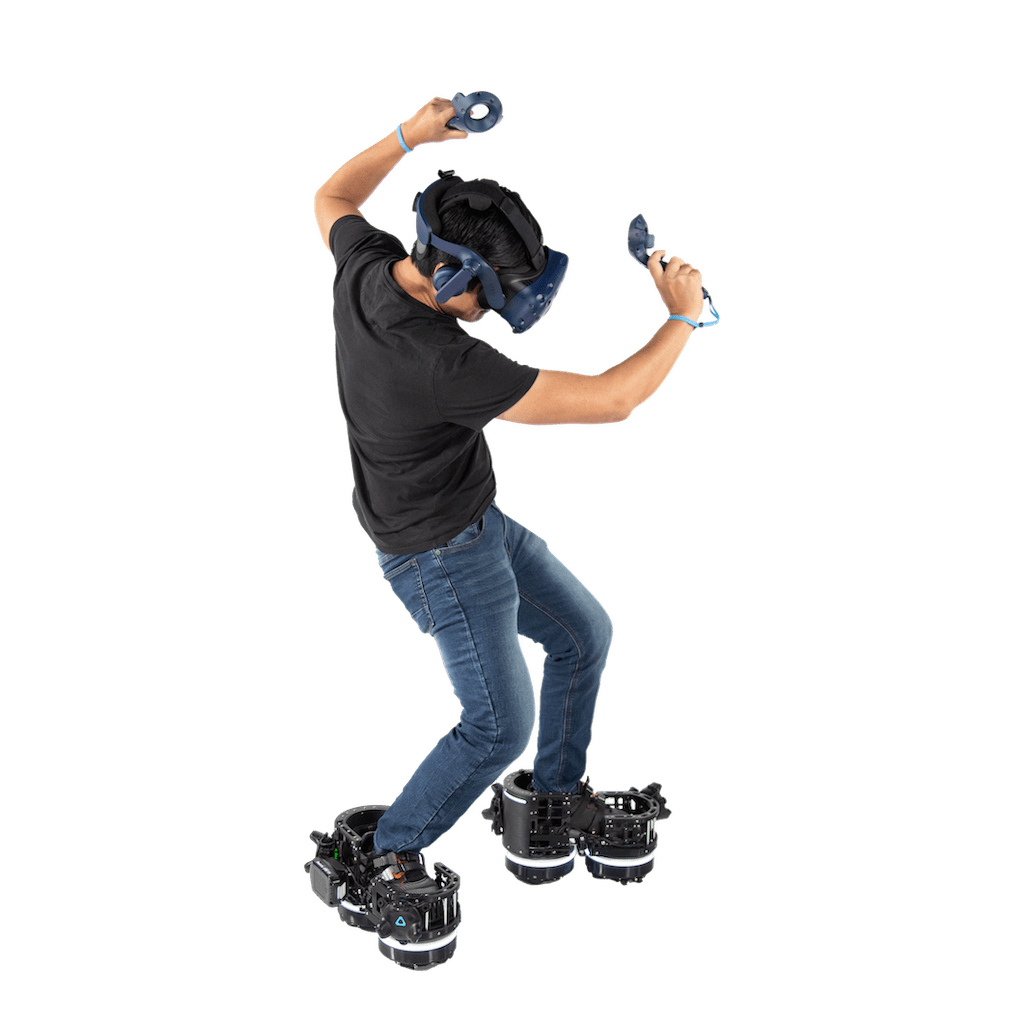 These futuristic boots enable users to walk on a spot for traversing a virtual space. Hence, this chunky pair of cyberpunk-looking moonwalking boots are perfect for enjoying virtual reality without the risk of unwanted accidents in the physical reality.
Walking with Ekto One VR boots
VR headset users often face the challenge of being always fixated to a place.  Replicating the movement of VR space in real life would make VR experiences more realistic and immersive. With Ekto One VR movement simulating boots, you are not tethered to a place. Rather, you would be in immersive VR space mirroring the movement of the virtual world in the real world.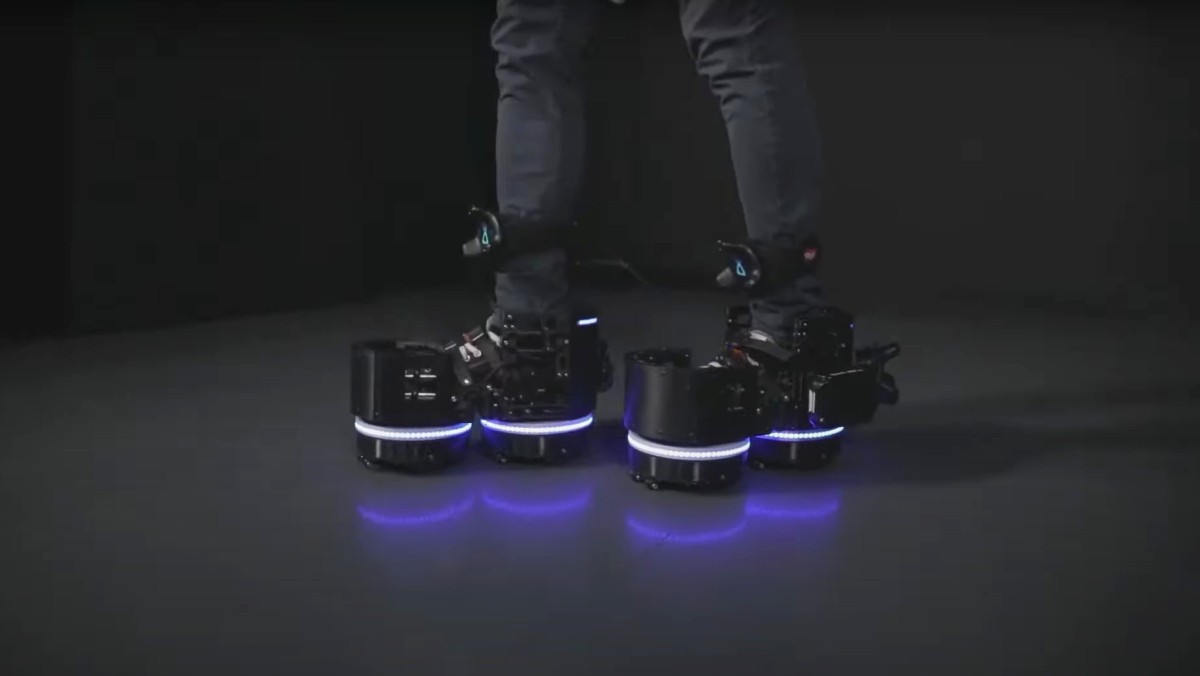 Enjoy Moonwalking in VR space
The boots boast an array of motorized wheels within the soles. These wheels spin in their opposite direction as per the wearer's forward motion. Due to this, the user can walk in on a spot like on a treadmill. It lets the user feel as if they are moving forward, but in reality, they are moving just in one spot. Obviously, the technology will be used together with a VR headset. It means that the whole setup will trick the user into thinking that they are effortlessly navigating a virtual space on their feet.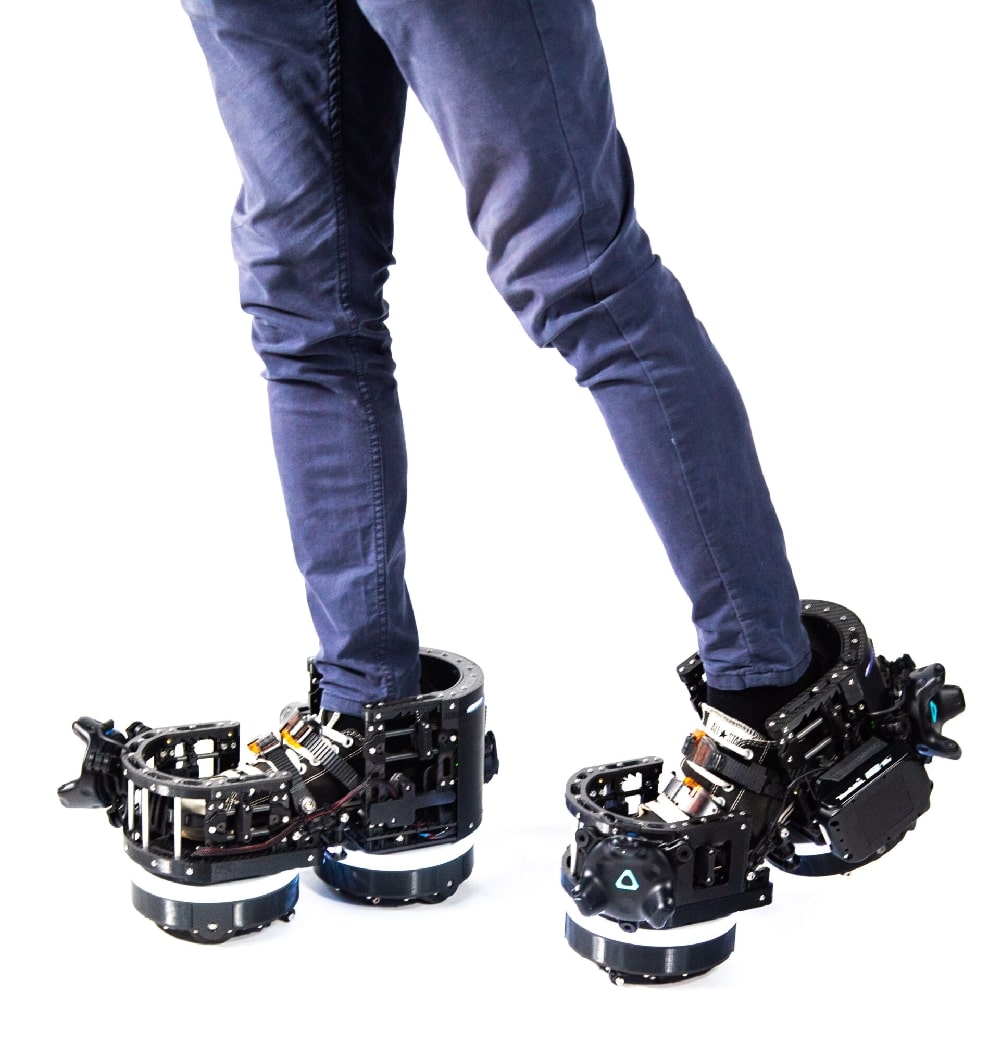 However, this project is still in the development phase. It means that it won't hit the market anytime soon. This new technology has the potential to change people's interaction with VR, which is mostly on a joystick controller in the user's hand.
Enhancing metaverse experiences
The issue of 'infinite walking'—a technical term for the problem of VR users dealing with movement—has been around since the 80s. This problem makes the users traverse virtual space with technology, which is about immersion. However, according to Ekto VR, the new technology has a new take on the metaverse projects, which will depend on the immersion factor to become successful.
Availability
Unfortunately, the Exto One boots won't be available soon, as these are under the development phase (as mentioned above). Even when these VR boots are finally finished, they will be used only for business use. For instance, these are likely to be used for dedicated commercial VR experiences or industrial training purposes, like the ones you find at theme parks.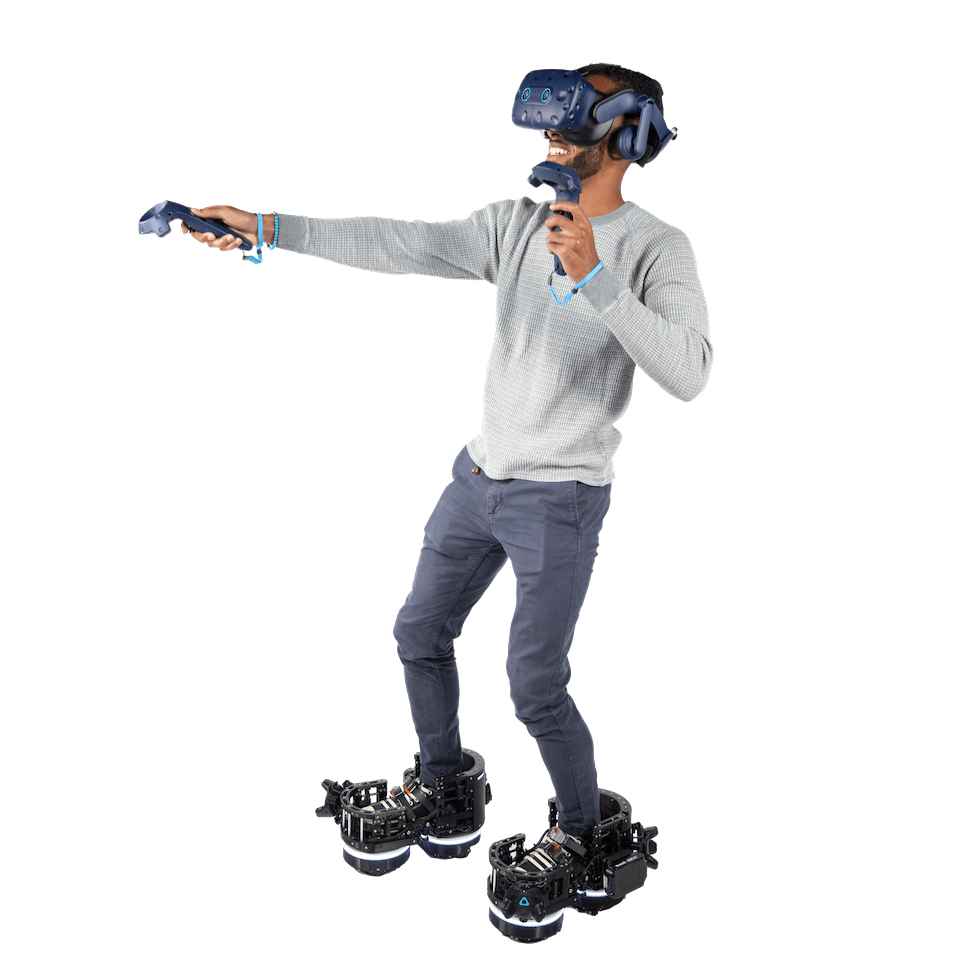 However, the company also has a piece of good news for consumers. They are hoping that in the coming few years, they may bring it to more consumer-friendly levels at an affordable price. But that depends on component cost and production scale. It means that if these 'moon walk' boots don't get popular, you may not get a chance to even try them out.