Amazon has launched a new home robot called Astro for autonomous home navigation. We believe its design is inspired by the movie Wall E. It consists of artificial intelligence and advanced technologies for moving around in the house automatically.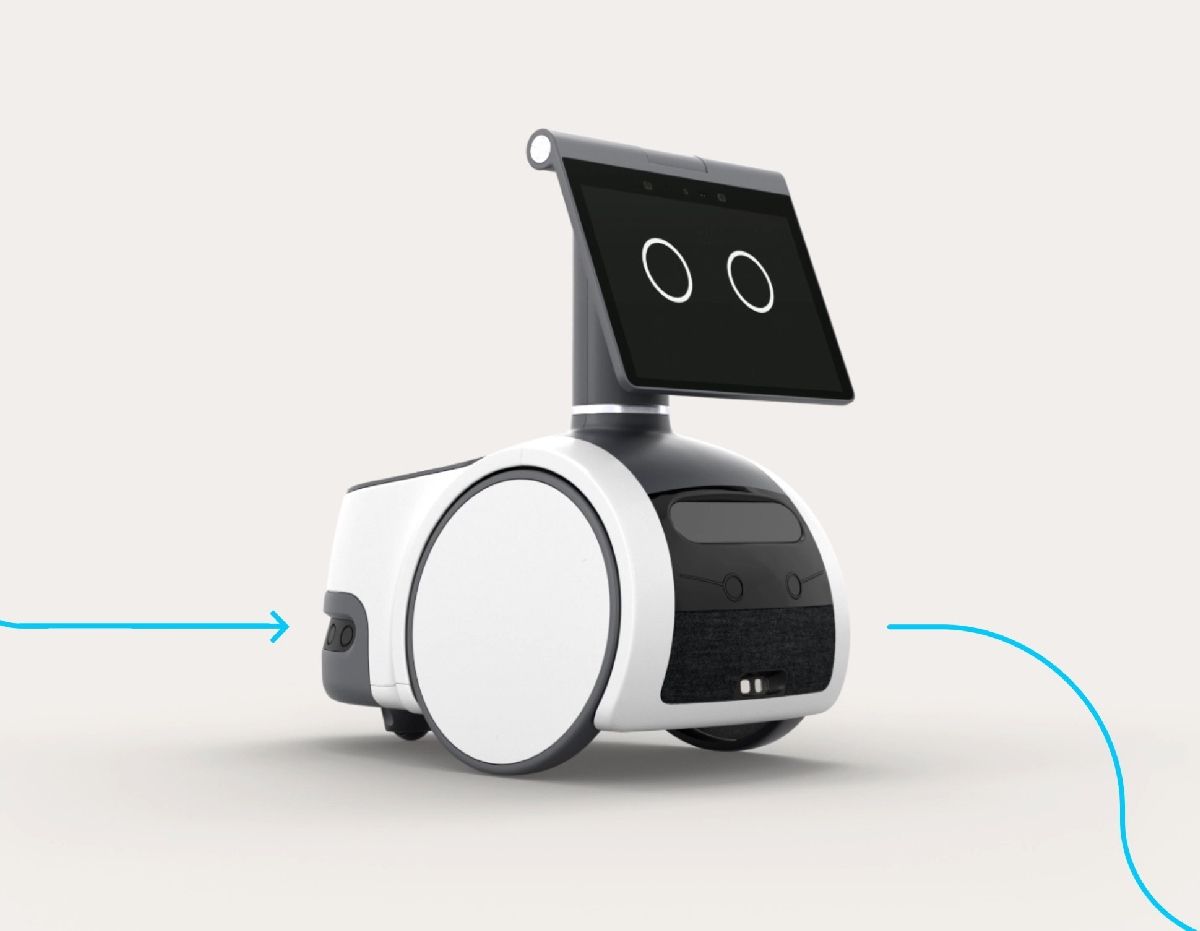 Featuring round eyes on its flat display panel, Astro rolls around the house to find someone to answer incoming calls. Additionally, it uses in-built sensors to detect carbon monoxide alarms and smoke to ensure the stove is off. It can be set up to find someone to deliver a reminder. Besides that, Amazon also created this gadget to pre-empting its privacy concerns.
What is Amazon Astro?
Astro weighs around 20 pounds (9.07 kg) and is about two feet tall, so it is like a canine on wheels. The robot is designed to move around the house and keep an eye on kids and pets. Additionally, it helps to prevent unwanted activities when the owner is absent.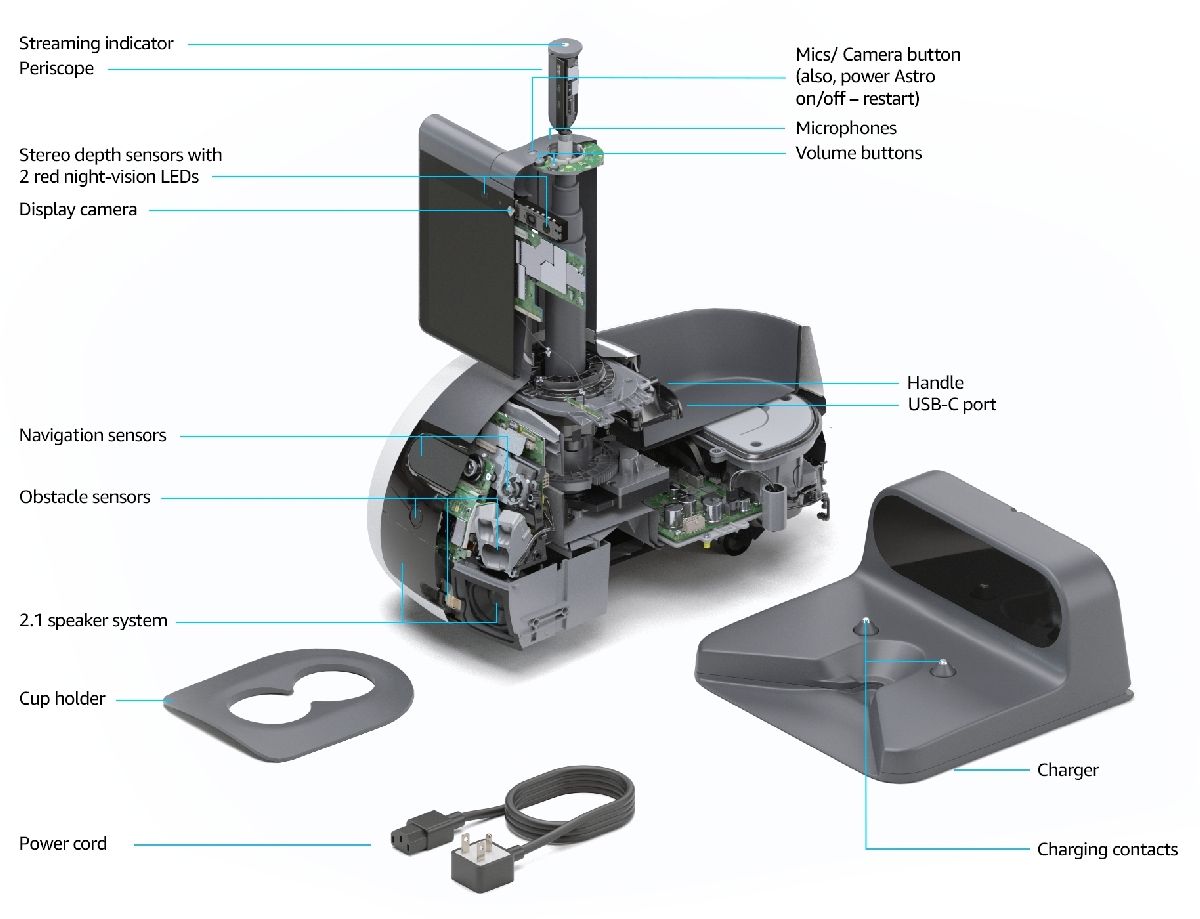 This home robot is basically a combination of a Ring security camera and an Echo Show. The device further captures live videos, plays music/videos, recognizes faces, and also delivers beer across your house. This is an innovative product that makes the most of Amazon's expertise in AI and uses sensors and cameras for following you around the house.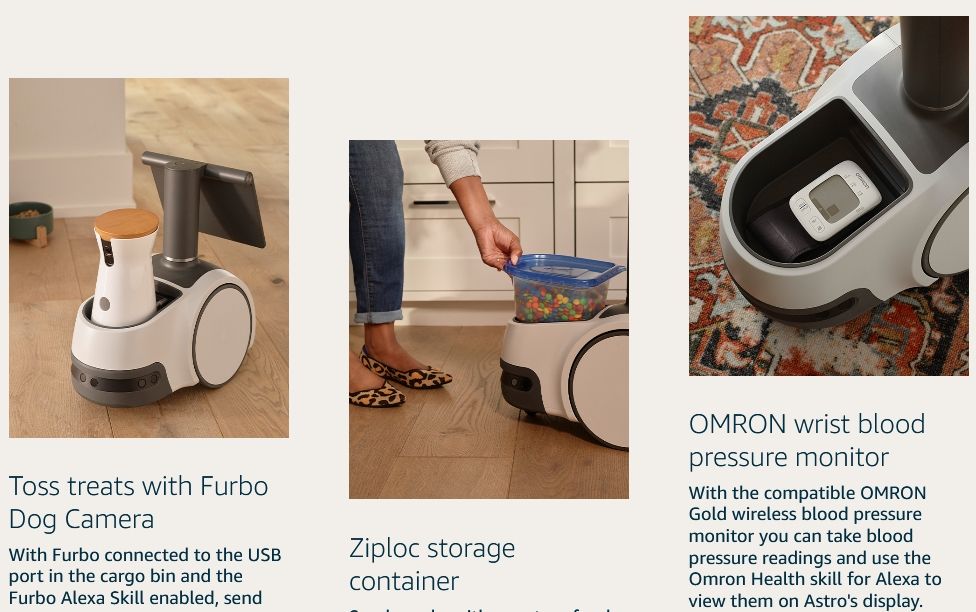 Besides general communication, this home robot also evokes emotions such as empathy whenever people use this device. Hence, it has got a human-like feel.
What are Astro home robot's main functions?
Astro is designed to serve three major functions:
Monitoring loved ones
Home security
Offering a type of mobile version for a better in-home Alexa experience
Aged care
What Amazon Astro robot can do?
Astro is capable of doing so many things that you usually expect from a home robot. From mapping outing your floor plan to obeying commands for going to a particular room, this home robot can help you out with so many things throughout your day.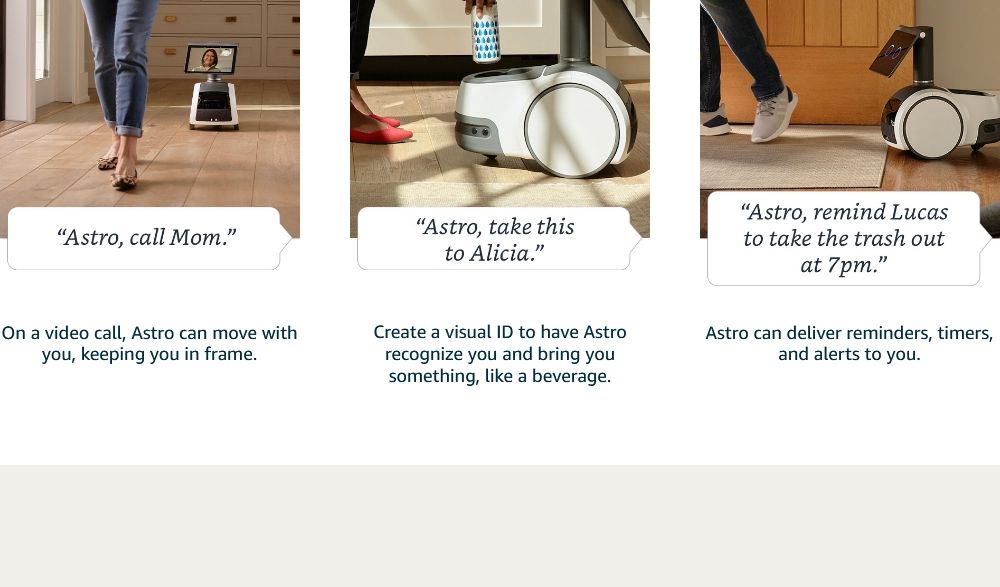 It can play music for you and also show you the weather for the same day on its smart display. Since it has a big display panel, you can use this robot for making video calls and keeping you in the frame as it follows your movements. Furthermore, it roams around your house even when you're away to ensure everything is safe and sound.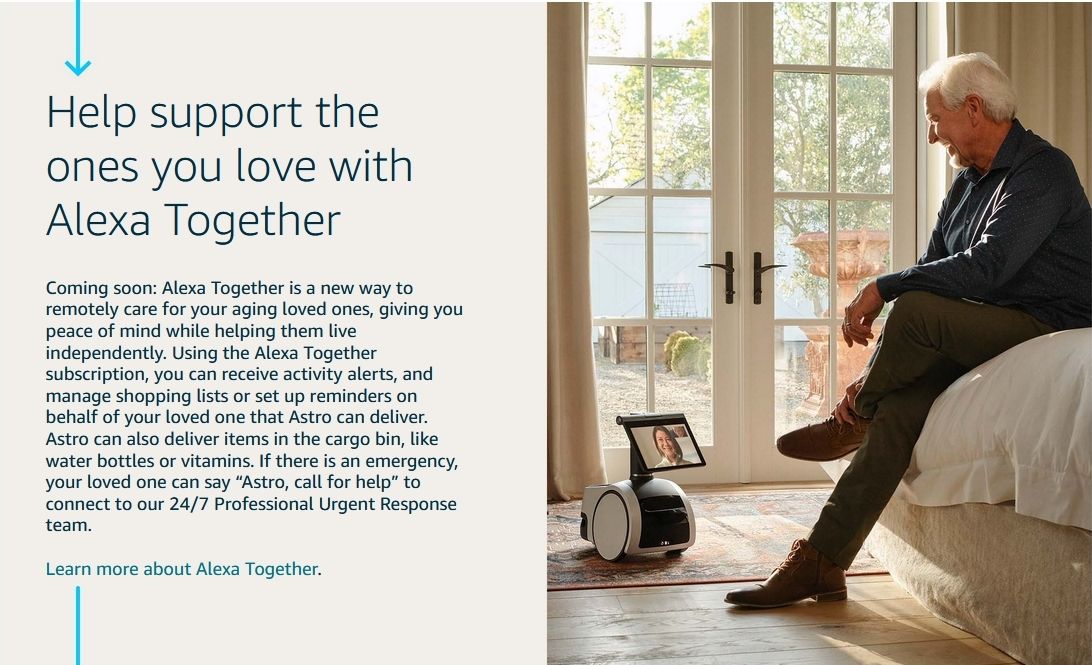 Besides all that, this robotic device can also use third-party accessories for recording data like blood pressure. However, there are certain things that it cannot do. These things include — it cannot climb stairs, it cannot go outside your house, and it cannot clean your flooring.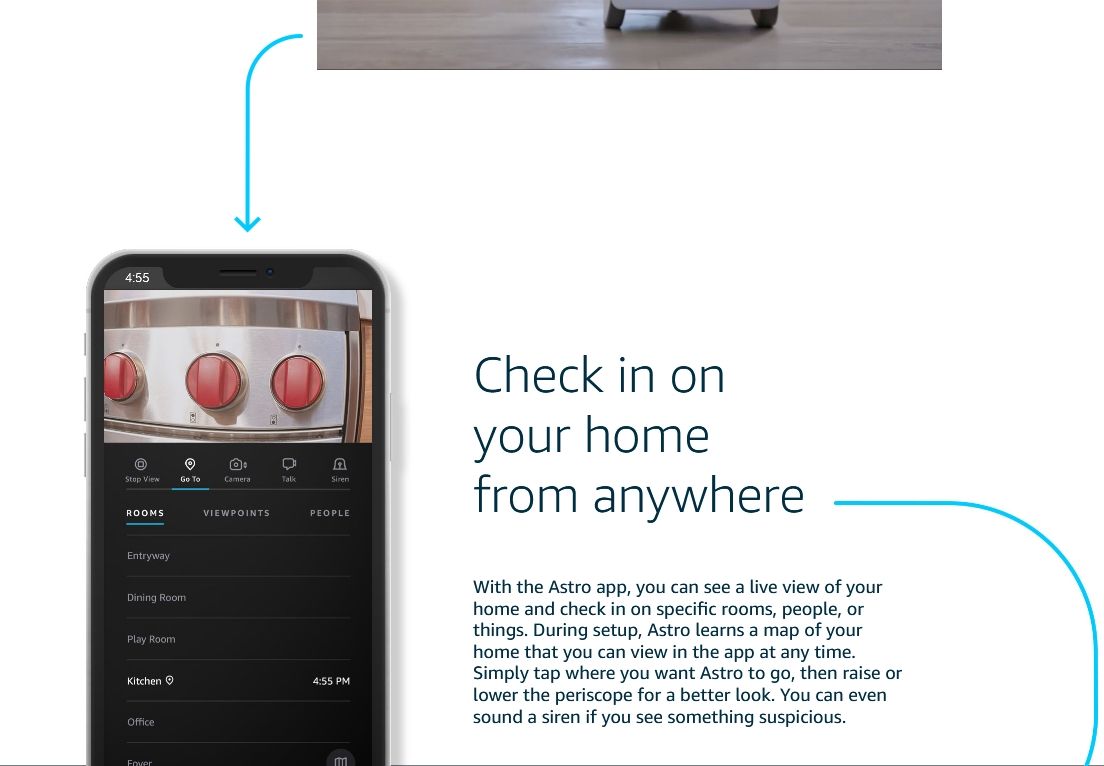 Nonetheless, it still offers you so many benefits as a home robot that you won't mind these little things that are beyond its capability.
Amazon Astro home robot price
Astro is priced at $1,449.99, however, as part of the Day 1 Edition program, it is available for an introductory price of $999.99. It comes with a six-month trial period along with the Ring Protect Pro subscription.