Shanghai-based pet design studio Moestar has created a UFO retractable and tangle-free leash for modern dog walkers. This stylish and functional dog accessory follows a new approach, combining the flexibility of retractable design with the simplicity of a conventional leash. Plus, the design ensures that safety is not compromised while adding a stylish touch to this dog leash.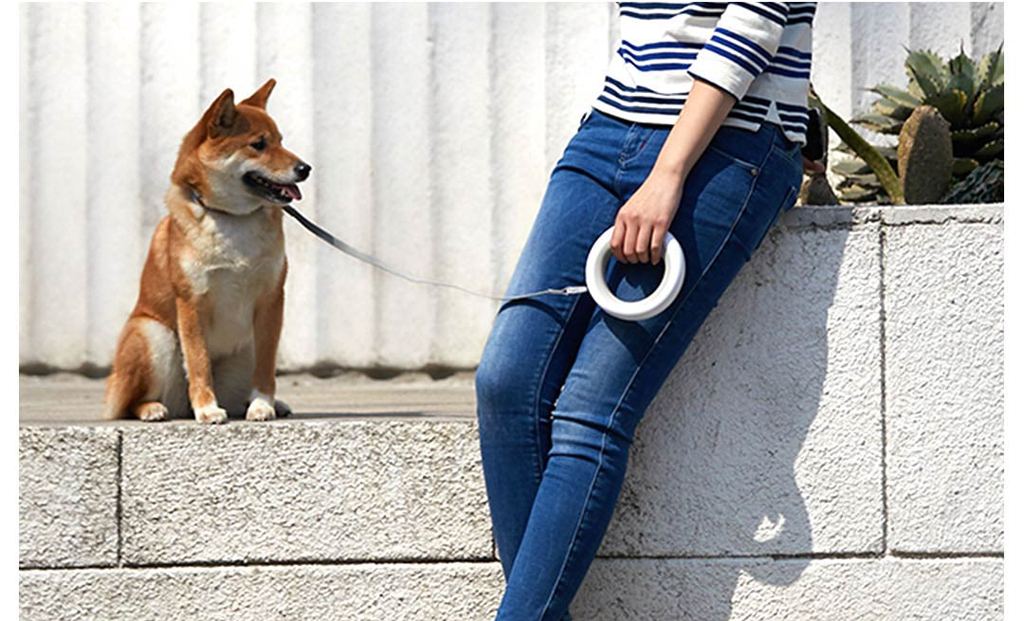 It is the world's first ring-shaped leash that appears like a UFO, especially when it illuminates with its built-in torch. The best thing about its ring-like design is that it enables you to go hands-free. So, you can conveniently use your phone while walking your dog.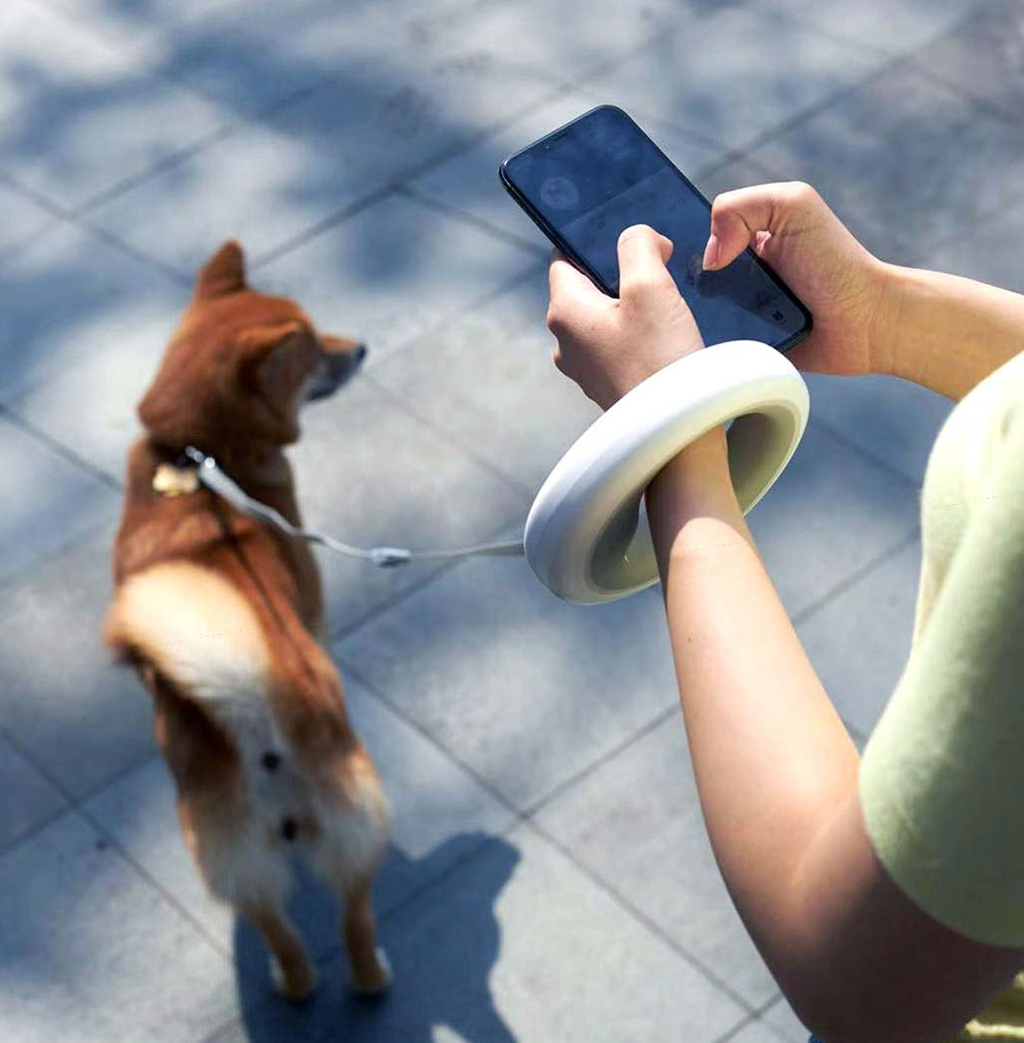 Made from ABS material, this lightweight leash comes with a pre-programmed ring light, which displays seven different colors in three different lighting patterns.
How does Moestart UFO dog leash work?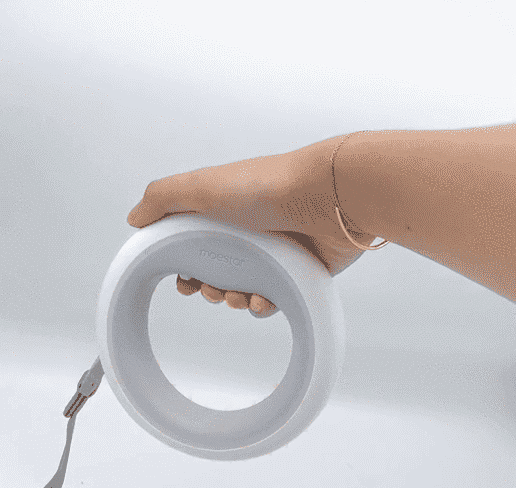 The circular leash is meant for active dogs that weigh between 1kg and 30kg.
The maximum length of the leash is around 3-meters and the diameter of its inner circle is 8.6 cm.
This means that it gives flexibility to the dogs to move as far as they want, as well as dog owners get to enjoy hands-free dog walking with its circular design.
So, it would be easier for you to carry groceries, reply to important messages on your phone, and tie your shoelace without giving up leash control.
The bungee cord of the leash has been interwoven using extremely durable nylon to smooth out any jerks.
This is very convenient for your dog's neck and back, as well as safer for you so you don't get knocked over.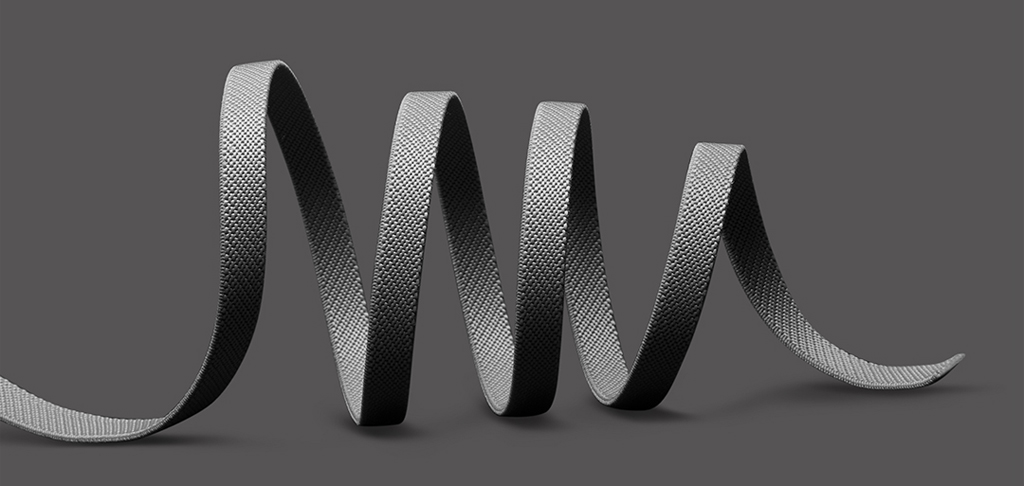 Furthermore, the built-in light of the UFO leash ensures you are visible at night to the drivers and joggers. The torch is also a great way to help you act like a dog dentist by extracting any unwanted objects from your mouth in dim light.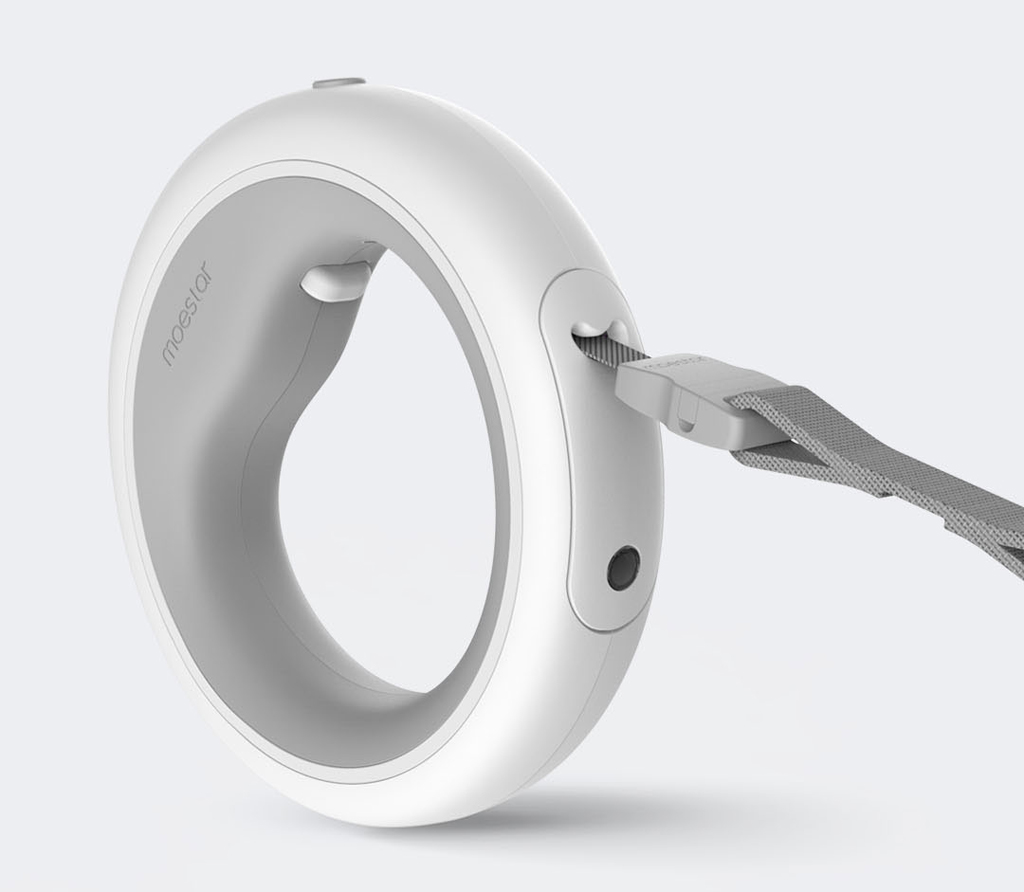 UFO Leash boasts two modes for different walks. One is City Mode and the other is Adventure Mode. You can easily switch these modes by sliding a secure switch button on its handle.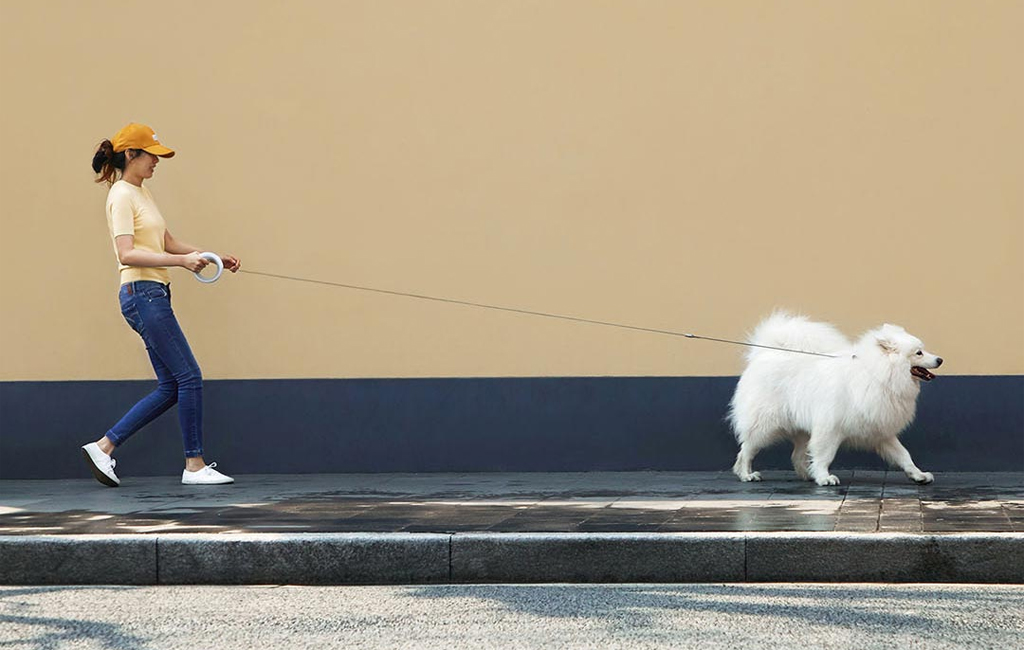 City Mode is perfect for cities as it locks the leash at a short length, as per your preference. It's similar to a traditional leash as it allows to have a fixed length of the leash. Meanwhile, you can still enjoy the hands-free leash experience.
Adventure Mode, on the other hand, offers your dog more space to explore different places without going too far. The retractable leash is 30-feet long, which is too long yet quite safe for your pet. This mode also gives more space for letting your pet play and enjoy the outdoors.
Moestar UFO dog leash smartphone app
What makes this dog leash truly smart is that it can be controlled via a powerful smartphone app.
You can easily program the light of the leash and even select your color preference for the light.
You can even choose a constant, breathing, or blinking display for its seven distinct colors.
The leash also comes with a built-in step counter feature that enables you to count how many steps were taken, as well as how many calories were burned by you while walking your dog.
This is a great healthy lifestyle feature to let you know about your health and activity.
Moestar UFO dog leash price
Moestar is on Kickstarter and successfully surpassed its funding goal with help of 1,226 backers. The expected delivery of the first batch is May 2021.