Gomi Design's Bluetooth speaker crafted from non-recyclable plastic waste is gaining popularity among climate-conscious consumers due to its applicability in our daily lives, capability to sustain the environment, and promoting circular economy.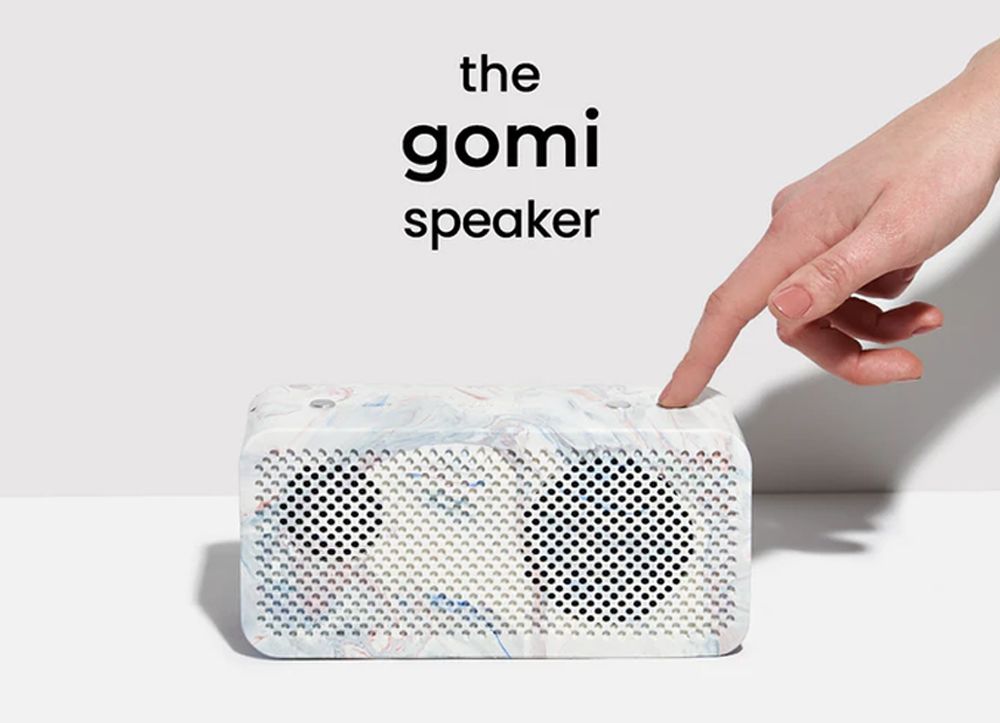 Gomi Design
Gomi Designs, a Brighton-based start-up, came up with this product as a measure to reduce plastic waste and its ill effects on the environment. To bring the product to market, the makers collaborated with food retailers in Sussex to source non-recyclable plastic waste including bubble wraps, plastic bags, and pallet wraps.
It took a year of consultation sessions and discussions with professionals in the audio and electronics industry before they could decide on the techniques to be utilized in the manufacturing of Bluetooth speakers that not only look good but are also flawless in operation.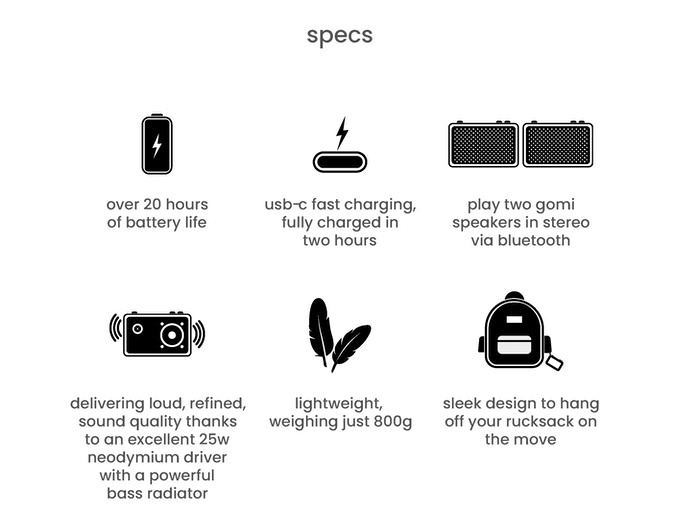 Gomi's non-recyclable plastic waste speaker design
The design process ropes in digital evaluation procedures to inspect the most worthy components of the raw material and fabricates the marbled plastic constituents into durable modular speakers. The product comes in a rectangular-shaped body with a hand-marbled effect that varies from product to product depending on the type of plastic trash that goes into it.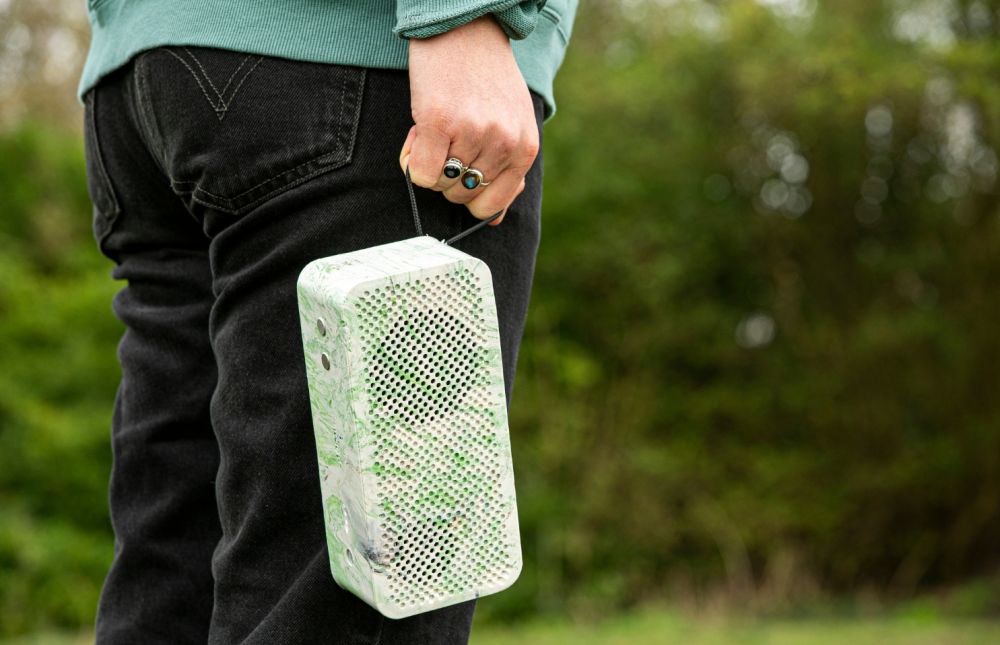 A minimum of one hundred bags worth of plastic waste goes in each speaker which only means that plastic waste that is supposed to go into the landfills as waste or otherwise would pollute the ocean gets turned into something useful and lessens the threat it would have otherwise posed to the environment.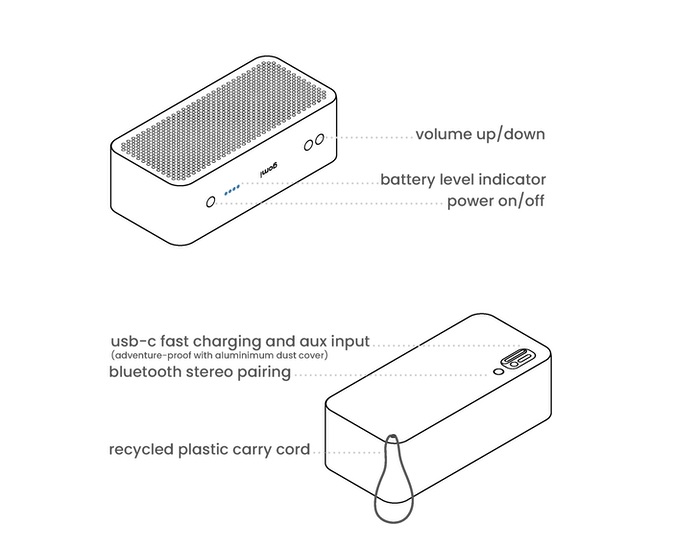 In the UK, flexible plastic is graded as non-recyclable and is therefore not taken for recycling. Gomi's design team took this drawback as an opportunity and brought their own expertise into the field to create electronic durables from flexible plastic waste.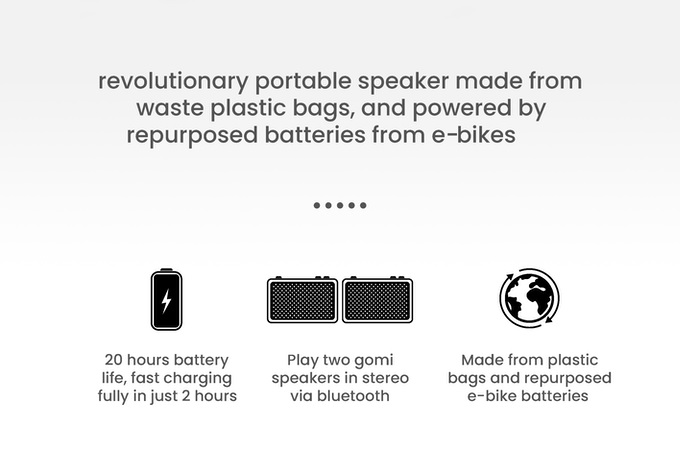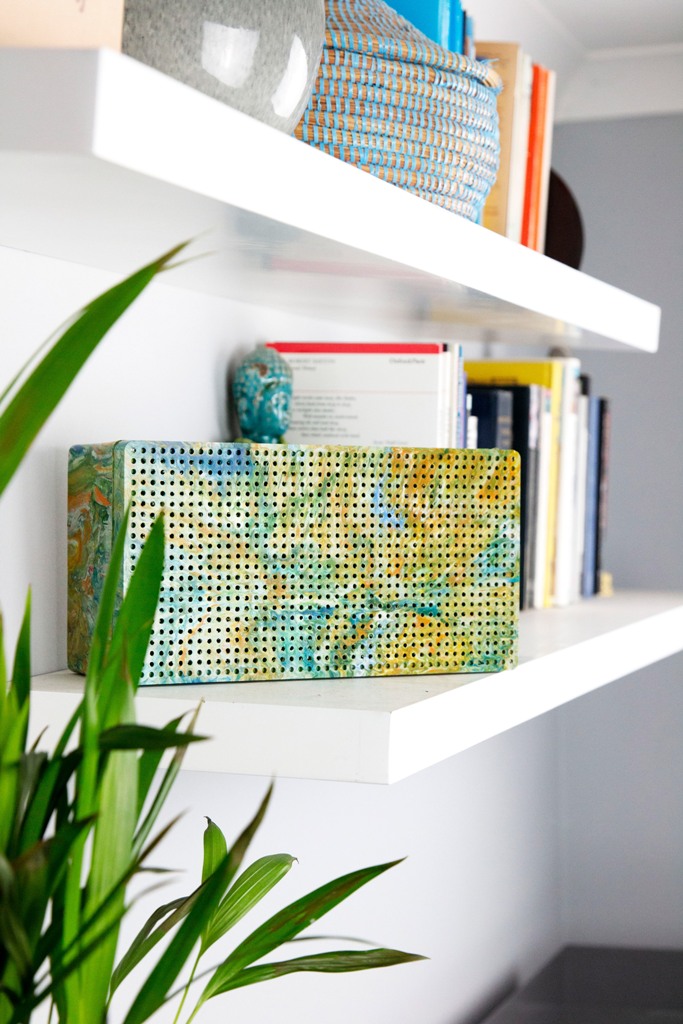 To promote environmental sustainability, Gomi built a working mechanism that offers free repairs and an option to return old products for recycling. This approach benefits both the customers and the enterprise and poses zero risk to the environment.
For more dexterity and uniqueness in the marbled texture of its products, Gomi has opened its doors to locals to collect raw materials needed to make their products.
The main purpose of this initiative is to reduce landfill waste which the studio has successfully implemented.
Around 85% of plastic waste is responsible for the trash that pollutes the beaches and oceans around the world and if steps are not taken at the right time, it is going to be the biggest trouble mankind will ever face.
This concern for the environment was what led Tom Meades, a sustainable product designer, to launch his own design studio that focuses on crafting useful products from non-recyclable plastic waste.
His earlier ventures got him recognition for his efforts in manufacturing household items from waste plastic materials.
Gomi's new venture is set to make a mark in the electronics segments with its innovative approach towards trash. Fusing plastic waste in electronic equipment is perceived as the best way to use up the plastic waste that pollutes the environment.
Gomi's Bluetooth Speaker Color Variants
So far, the company has relied on crowdfunding to meet the production costs required to bring its products to market. Gomi's future plans include introducing power banks and phone chargers from plastic waste and taking steps to maximize the reach of all its products, so more and more people can contribute to a reduction in plastic waste that ends up in the landfills.
Gomi Design is raising funds on Kickstarter to bring their project to life. The project has already raised $49,067 of the $5,510 goal with the help of 233 backers.